I am starting early this year, but after this harsh year it seems appropriate. It means a lot to celebrate the season of light in the darkest time of the year. Up here we are entering the polar night and more and more lights are coming up outdoors.
Since my collection is growing and altering, I decided I needed a bigger tree for the dolls this year, so Sandy and Jacob do have a point 😉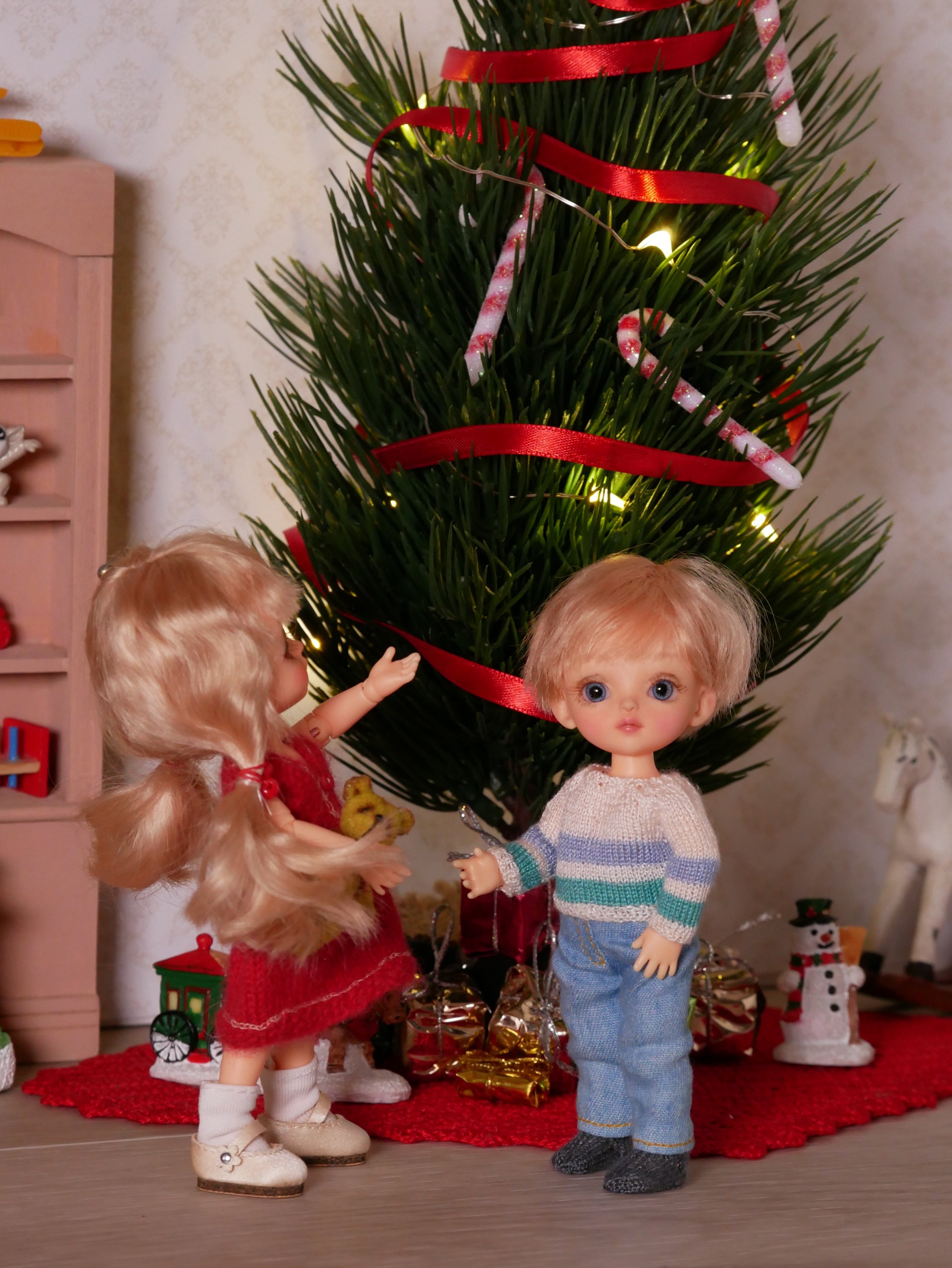 I have already started changing the dolls into their Holiday outfits. The dress Sandy is wearing is one of the first ones that I knitted for Thumbelina, but I really haven't knitted much at all this year and it is still an ok dress.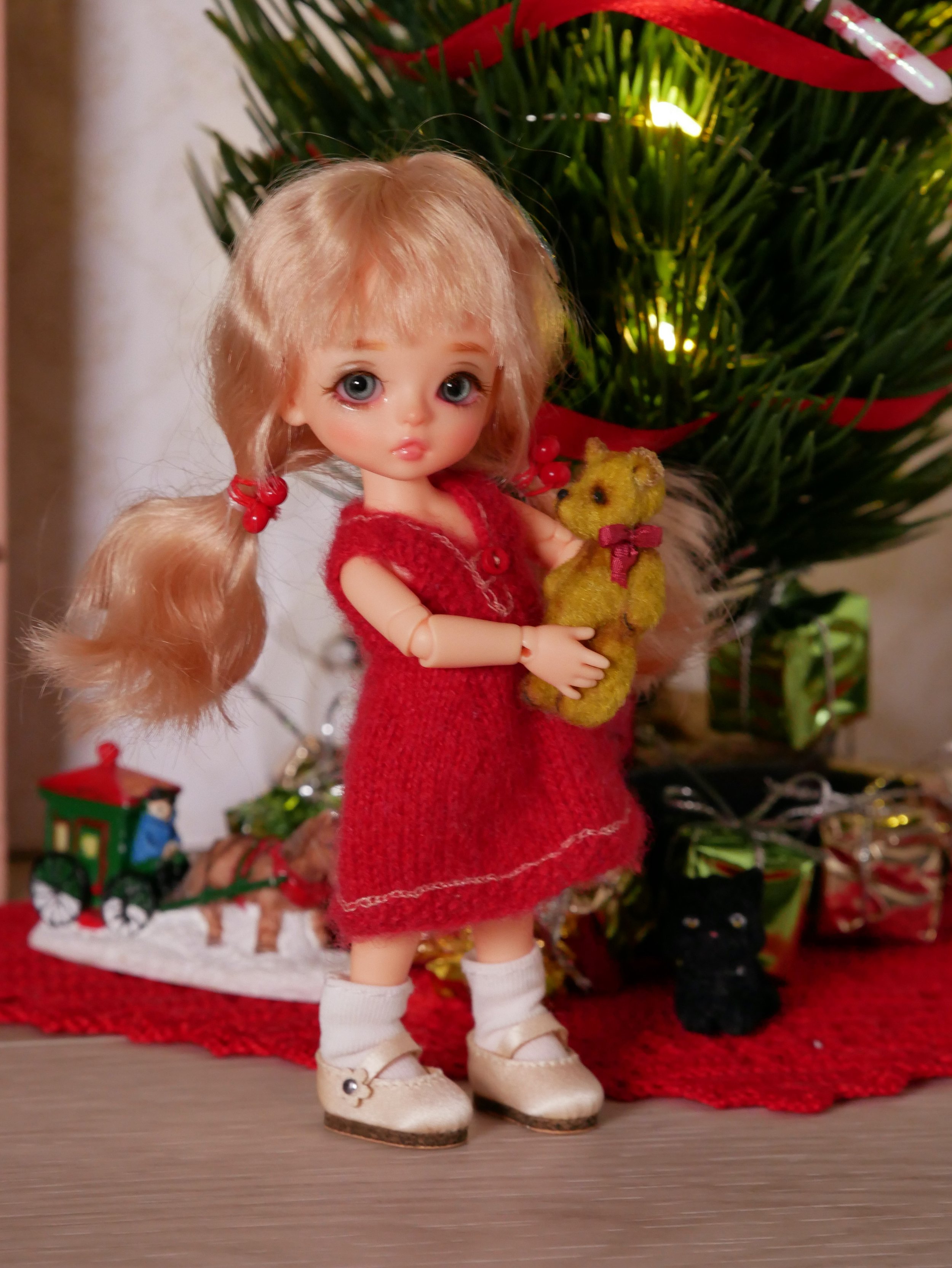 In my real house I like to stick to the advent color, which is purple, until it gets close to Christmas for real. I love this season with the classical Christmas music, the pretty outdoor light decorations as well as the polar light during the short days.
It is still a week left, but I would like to wish you all a great advent, or which ever holiday you celebrate this time of year!