Penny (Mini Gracie) arrived just before Christmas, and we are just getting to know each other. I think she enjoys hanging with the kids, but I sense that she wouldn't mind a friend more her own age.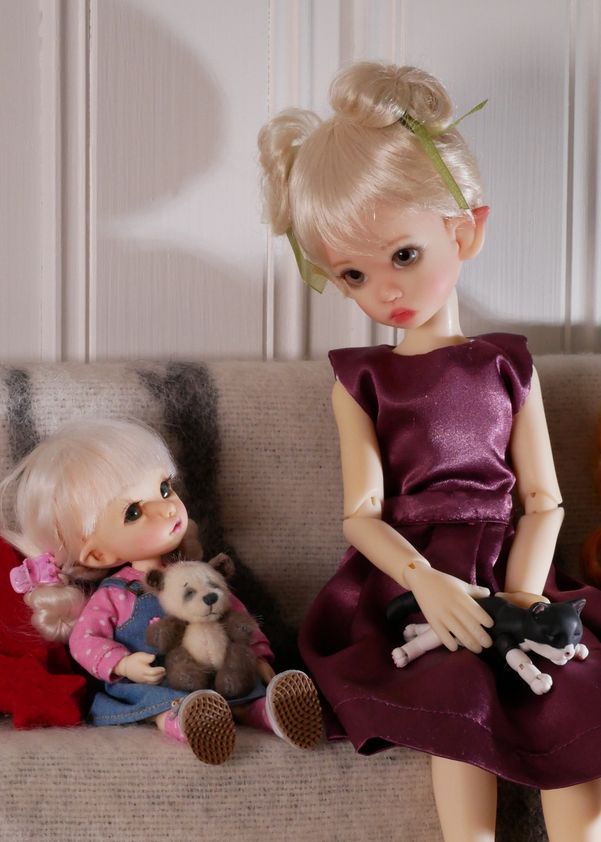 Although I keep the holiday decorations until Jan 13th as is tradition, Christmas is coming to an end. As beautiful as Penny looked in her dress, she still needed a more everyday outfit. I find it hard to find clothes that suit her personality online, so I have actually been sewing, and must say I am quite pleased with the results, even if flawed.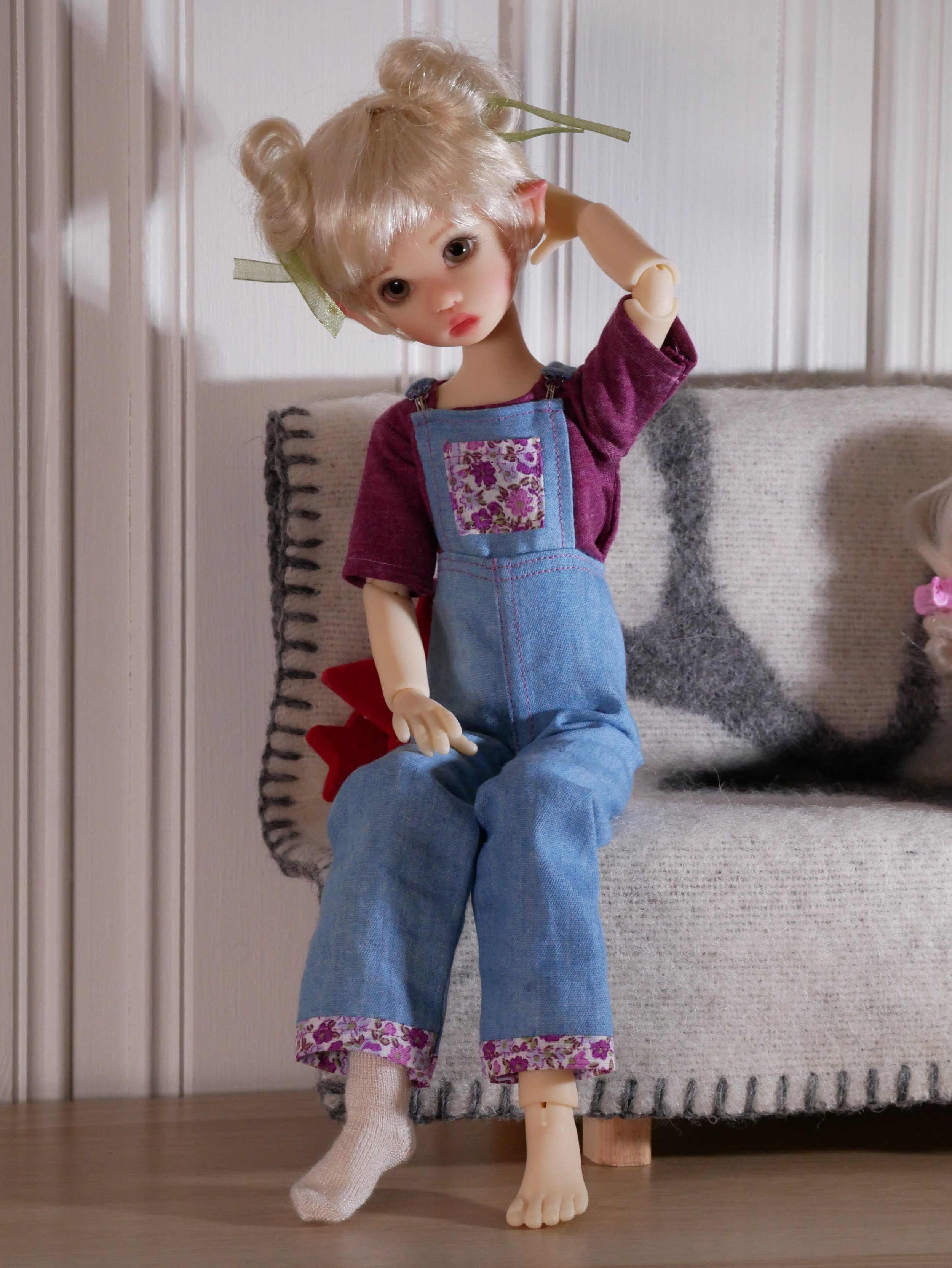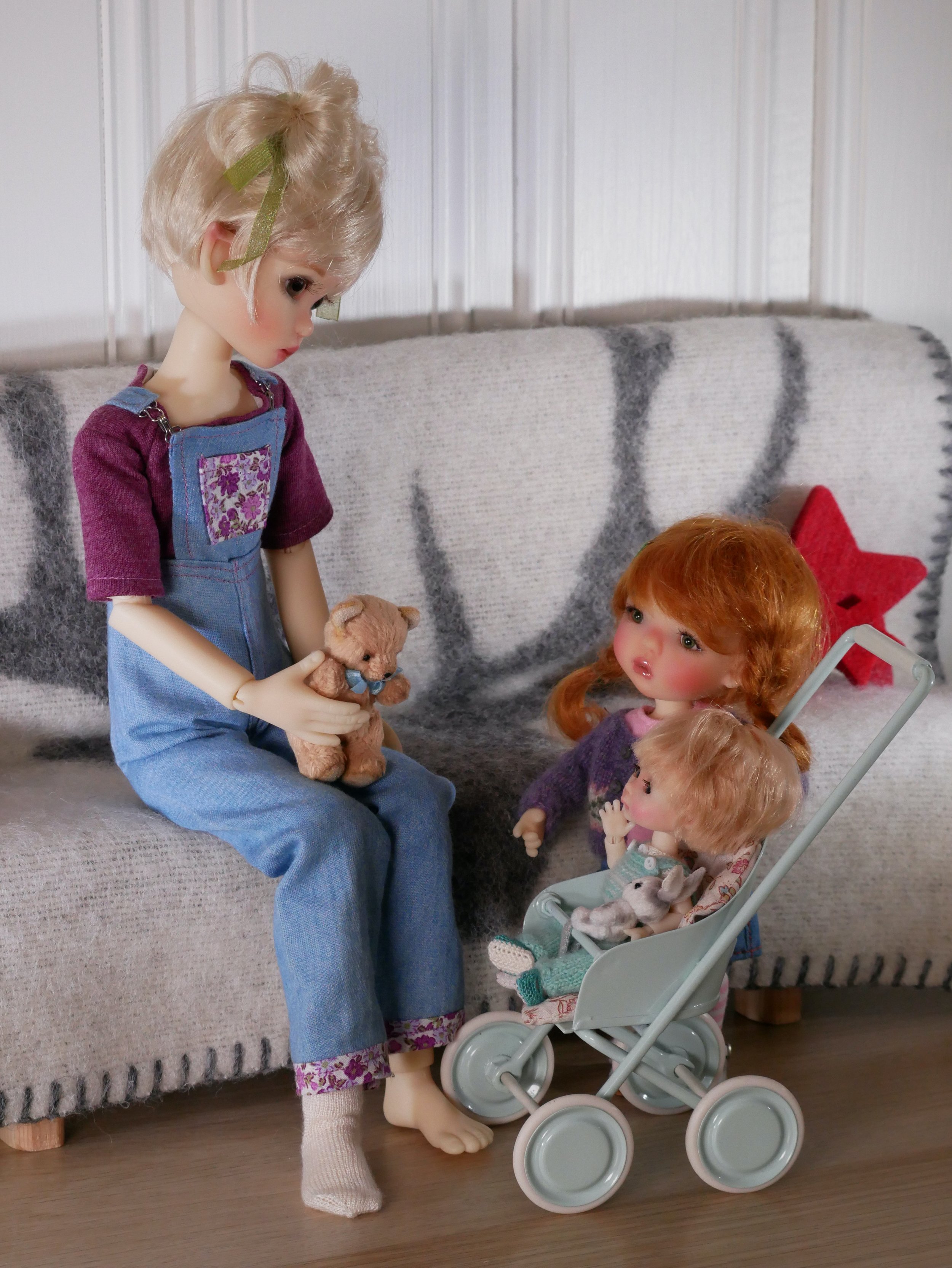 Charlie really looks like an Itty Bitty baby here. I must say I much prefer him at this scale. Charlie himself seems to protest and would much rather have fun with the same size kids at "the orphanage", lol.