The first to arrive at the Orphanage after a whole year is little Wilma (not counting Penny who's too large to fit in the dioramas). Wilma just arrived today, and has a temporary wig (I think), but her modest smile make her look cute as a button anyway.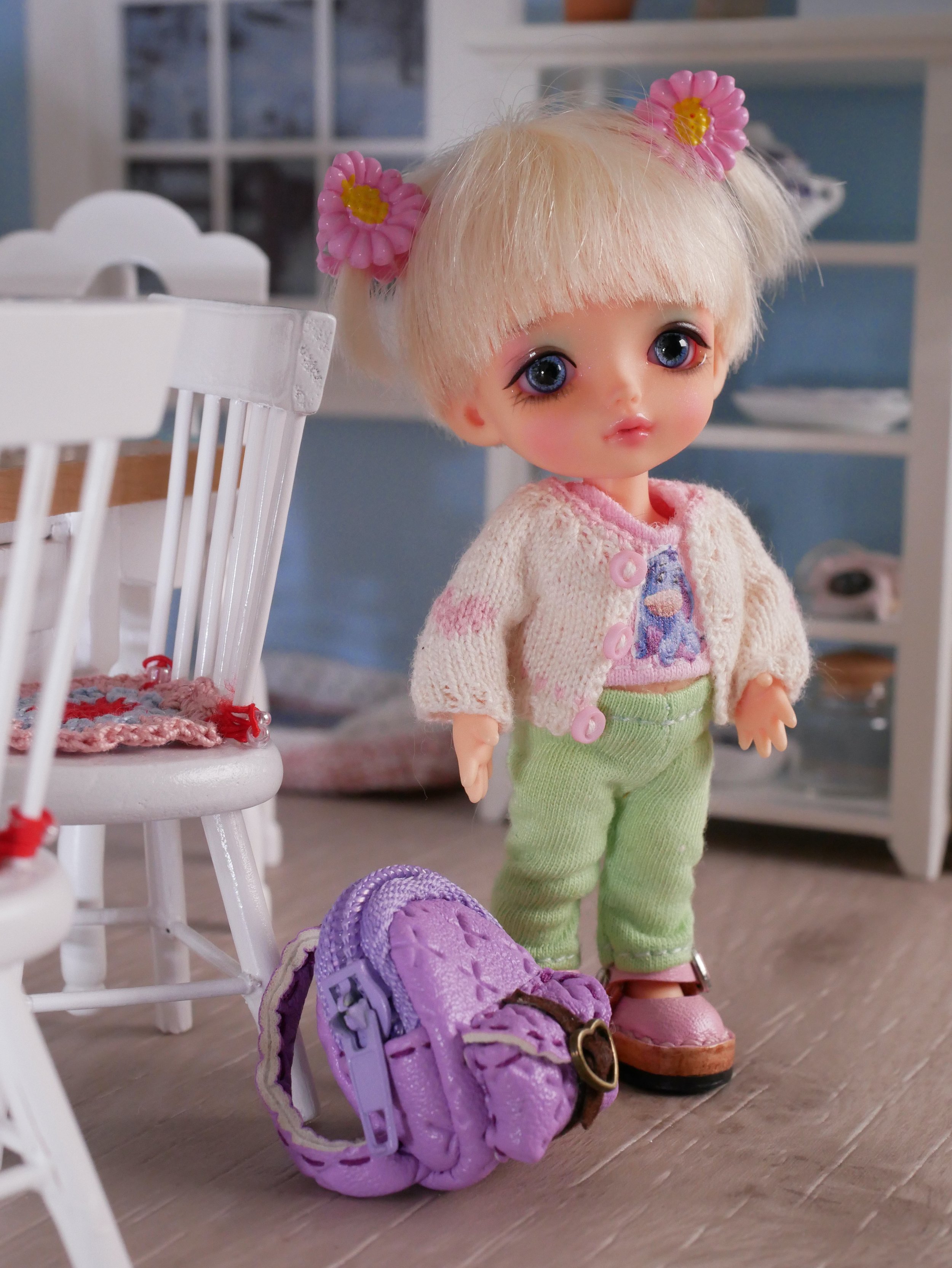 Thanks to the pandemic her siblings and I have been waiting for almost nine months, which almost seems appropriate, lol. Sandy gave her a good hug right away.
And off course her brother Jacob was right there too. Finally the little family is complete.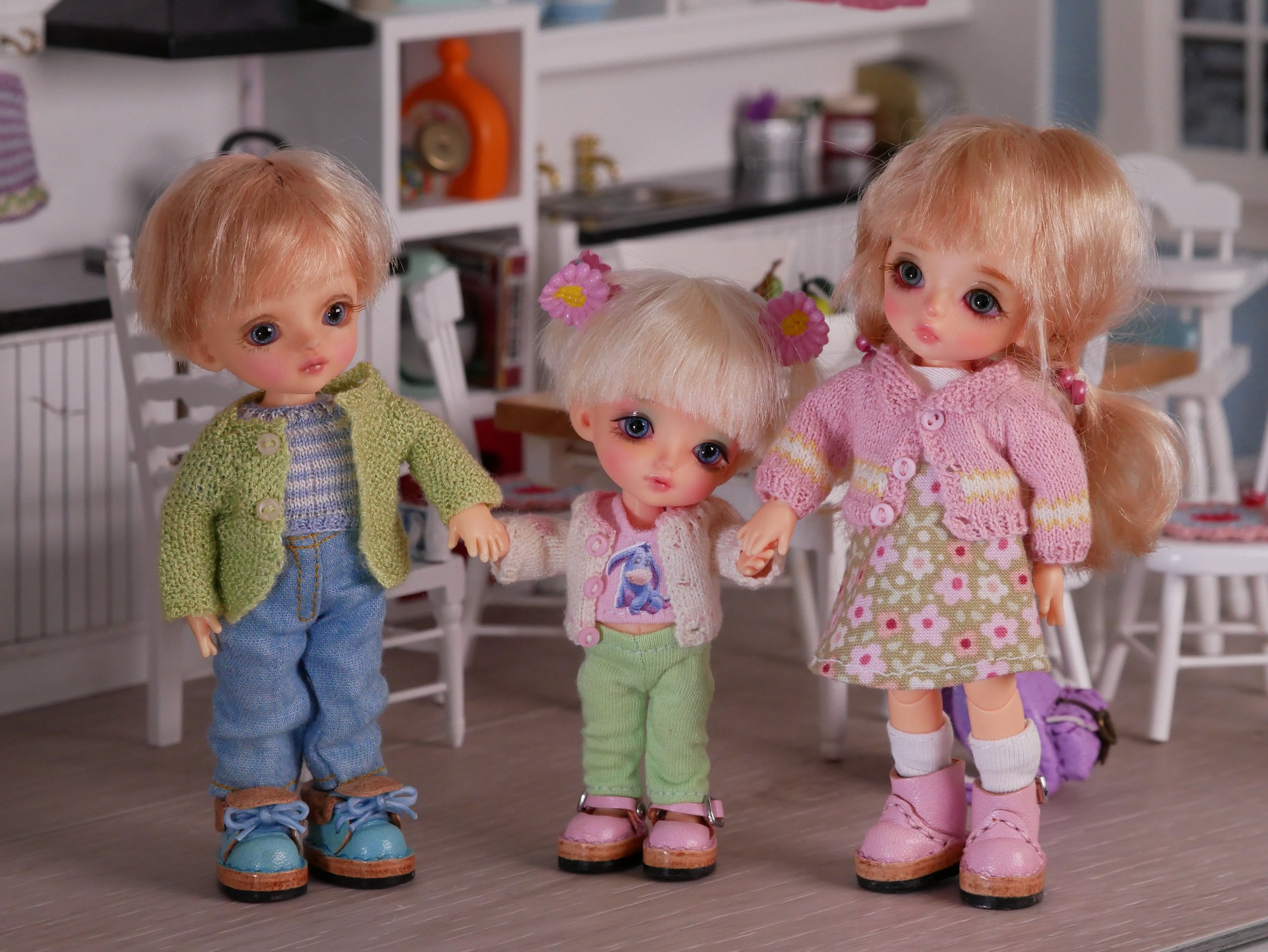 Sandy took Wilma down to the playroom, and she was overjoyed with all the toys. There was especially one doll that caught her eye.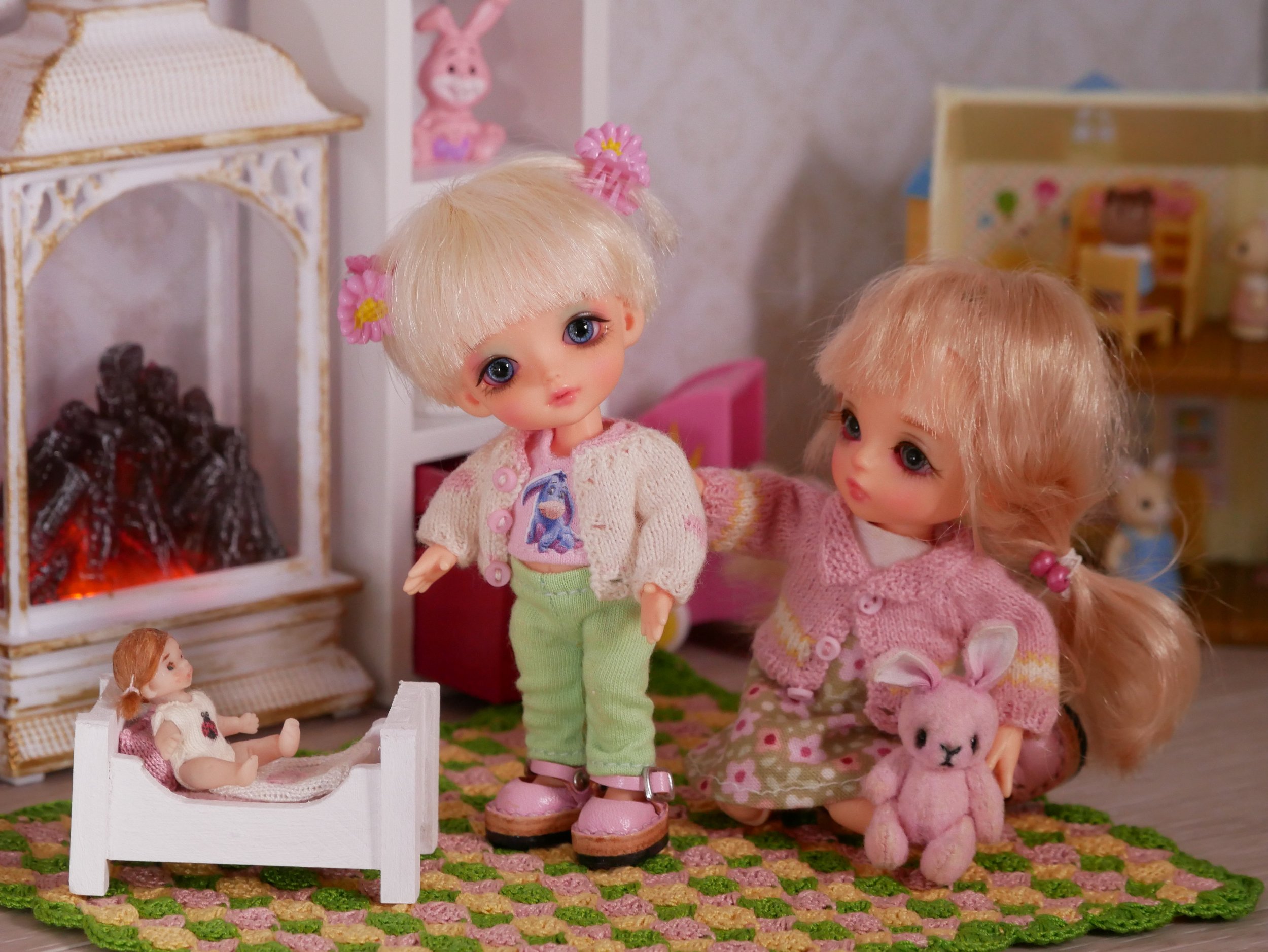 Off course my other two Lati also had to meet Wilma. Annie brought Marie so that the two toddlers could meet. Marie is a little cautious, while Wilma was very excited about everything already.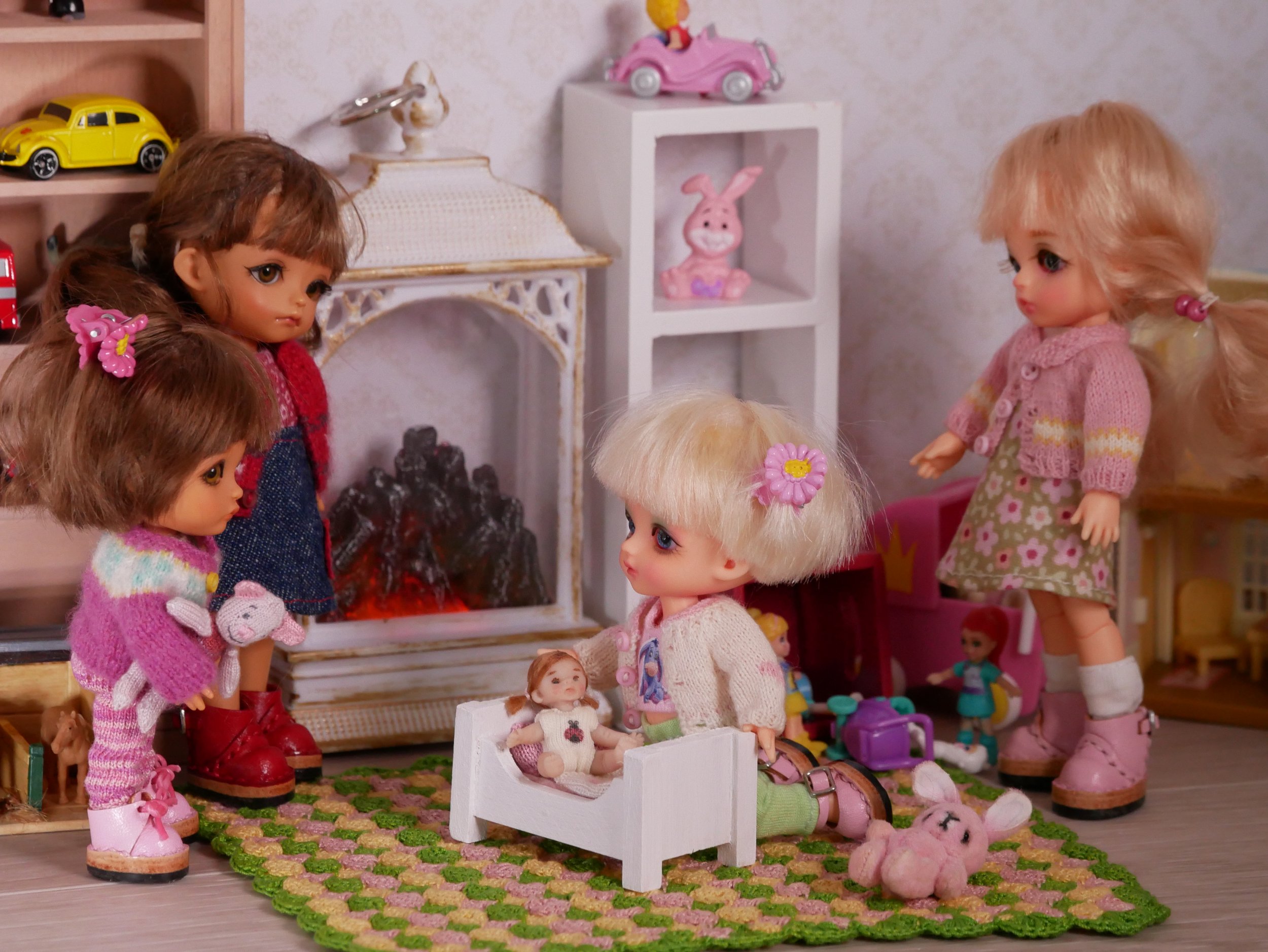 Before you know it little miss Smiles and miss Grumpy are baking a cake together in the toy kitchen.