My tiny Lati family all dressed in their finest when it was time to decorated the playroom. They even pulled out their little cart to help with the proceedings. Decorating is so much more fun when you have sweet little helpers.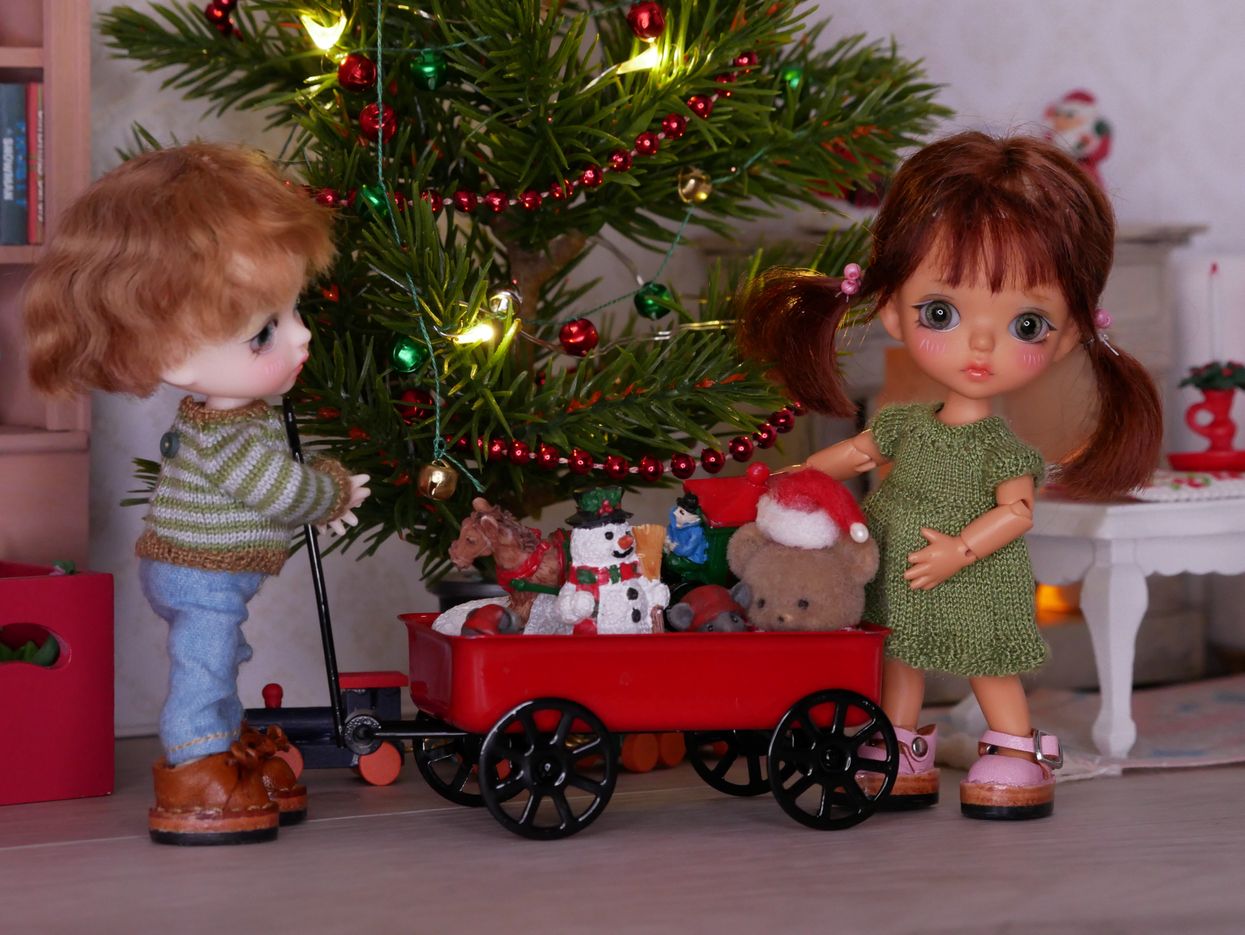 Someone got tired sooner than others.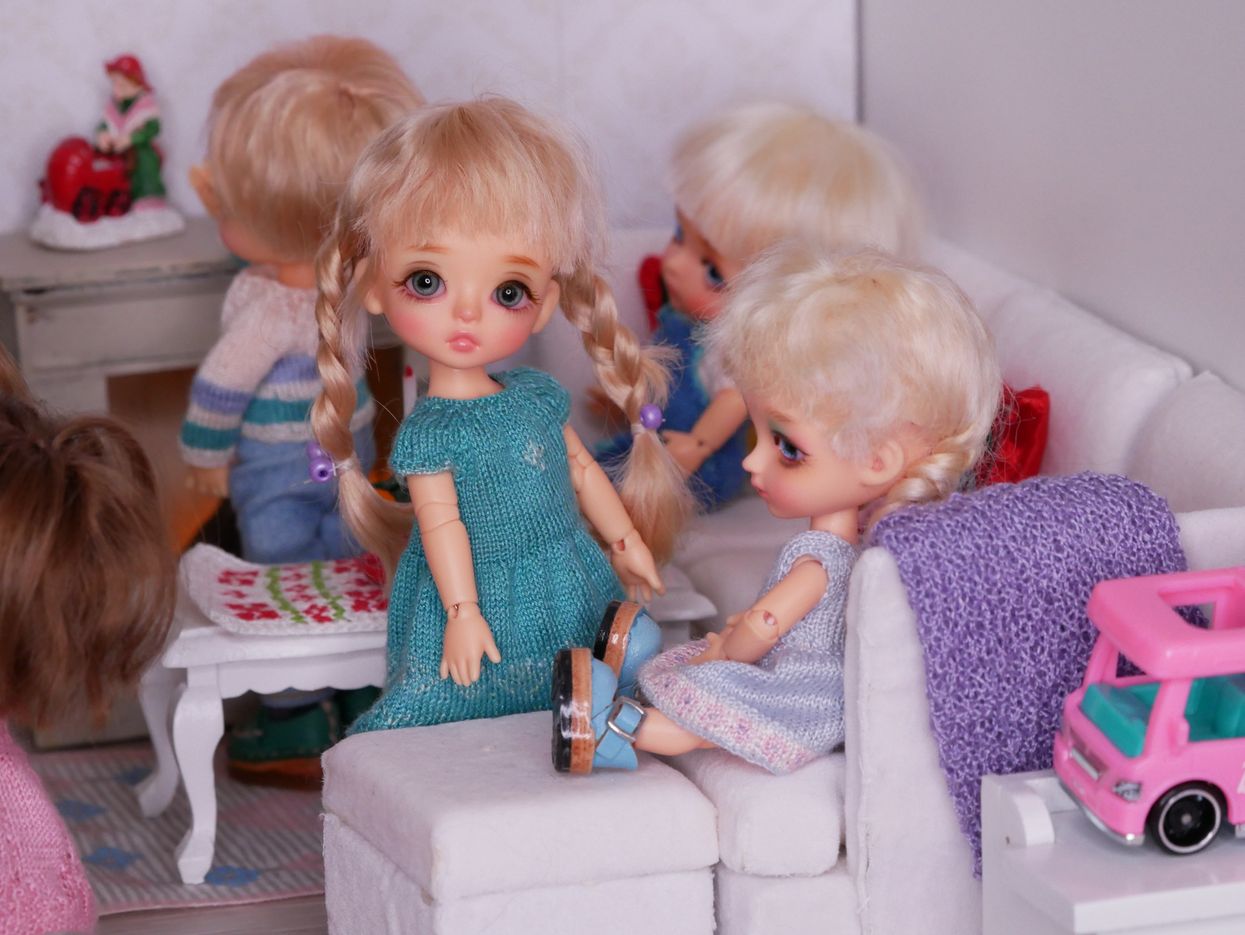 And someone was more interested in playing with the ornaments.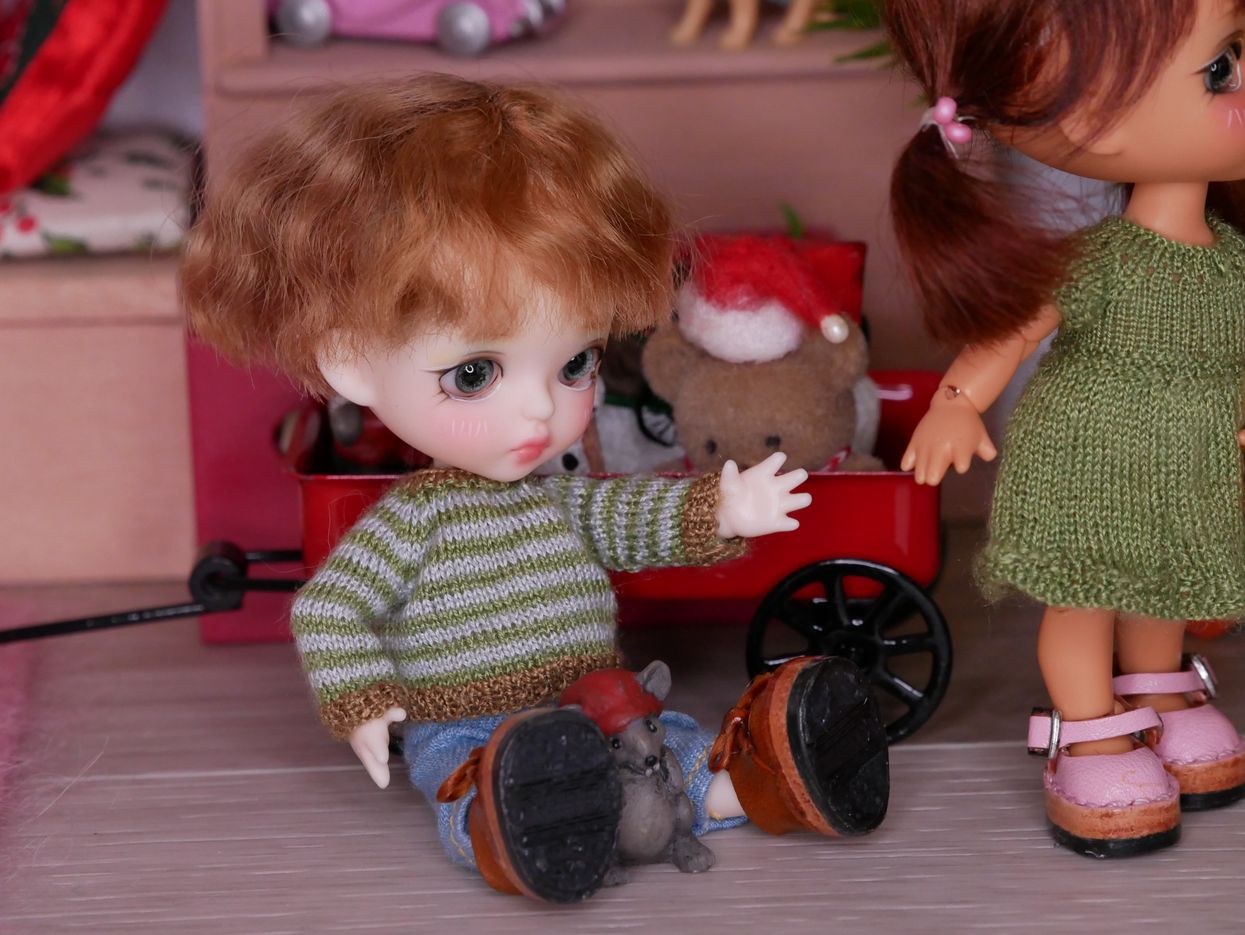 Violet, Annie and Marie helped decide where to put the ornaments on the tree, while Jacob and Wilbur were decorating the top of the fireplace.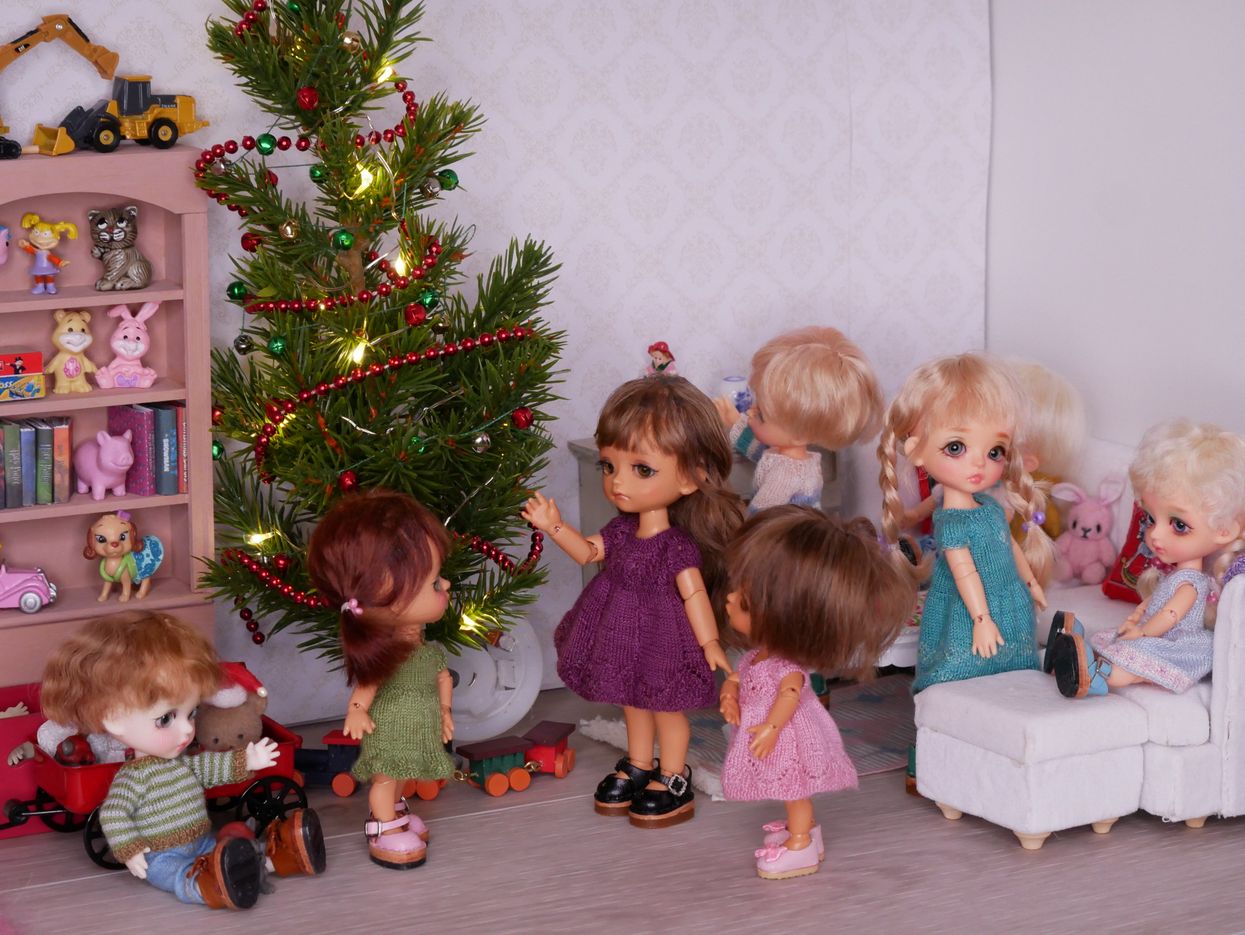 For the most part they were all sweet and helpful, and with the tree lit up it all looks rather magical. Let's hope it is all done before the holidays!