Finally Christmas Eve. The kids have been waiting impatiently through the whole day while watching cartoons and eating candy. They barely had any dinner, they were so excited about what might be hiding in their gift under the tree.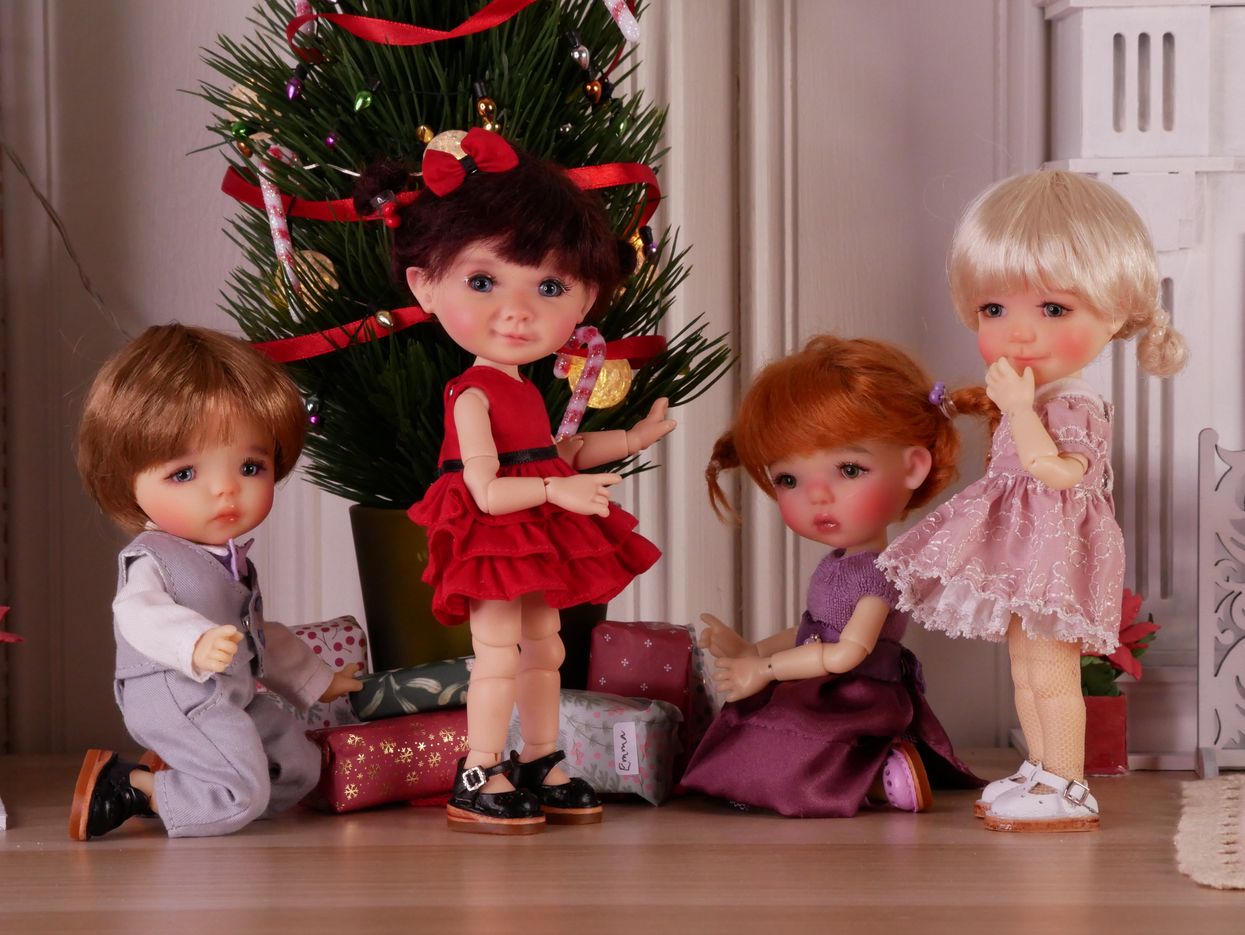 Finally the moment has come. Desert has been eaten. Cookies been served. The kids gather under the tree, looking through the gifts for one with their name on it. Although I suspect some of them might have found theirs earlier on the day. Emma and Robin looks ready to rip the paper off theirs already.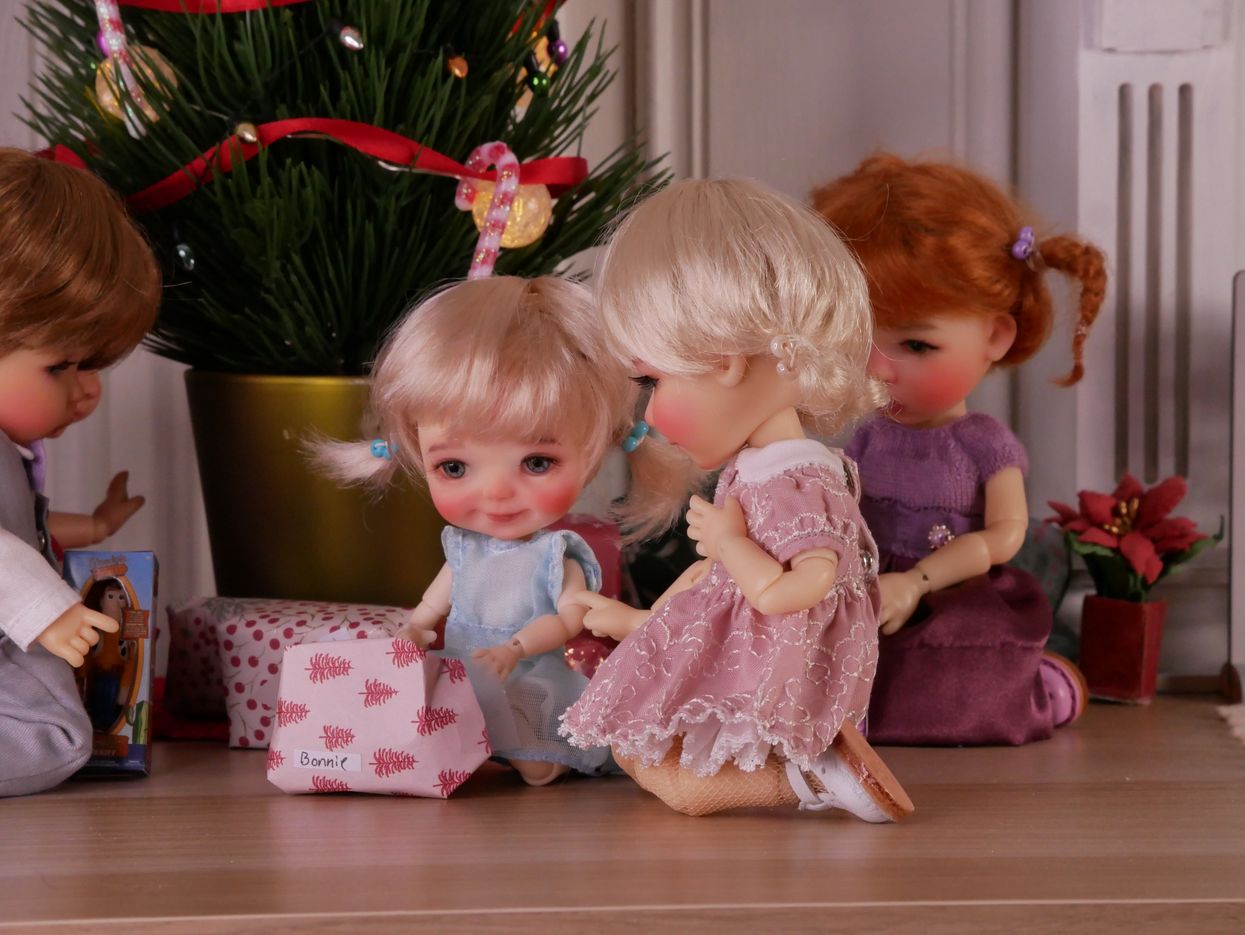 Sophie is so sweet. She helps Bonnie find her gift first, then looks excitedly as she tries to get the tape off.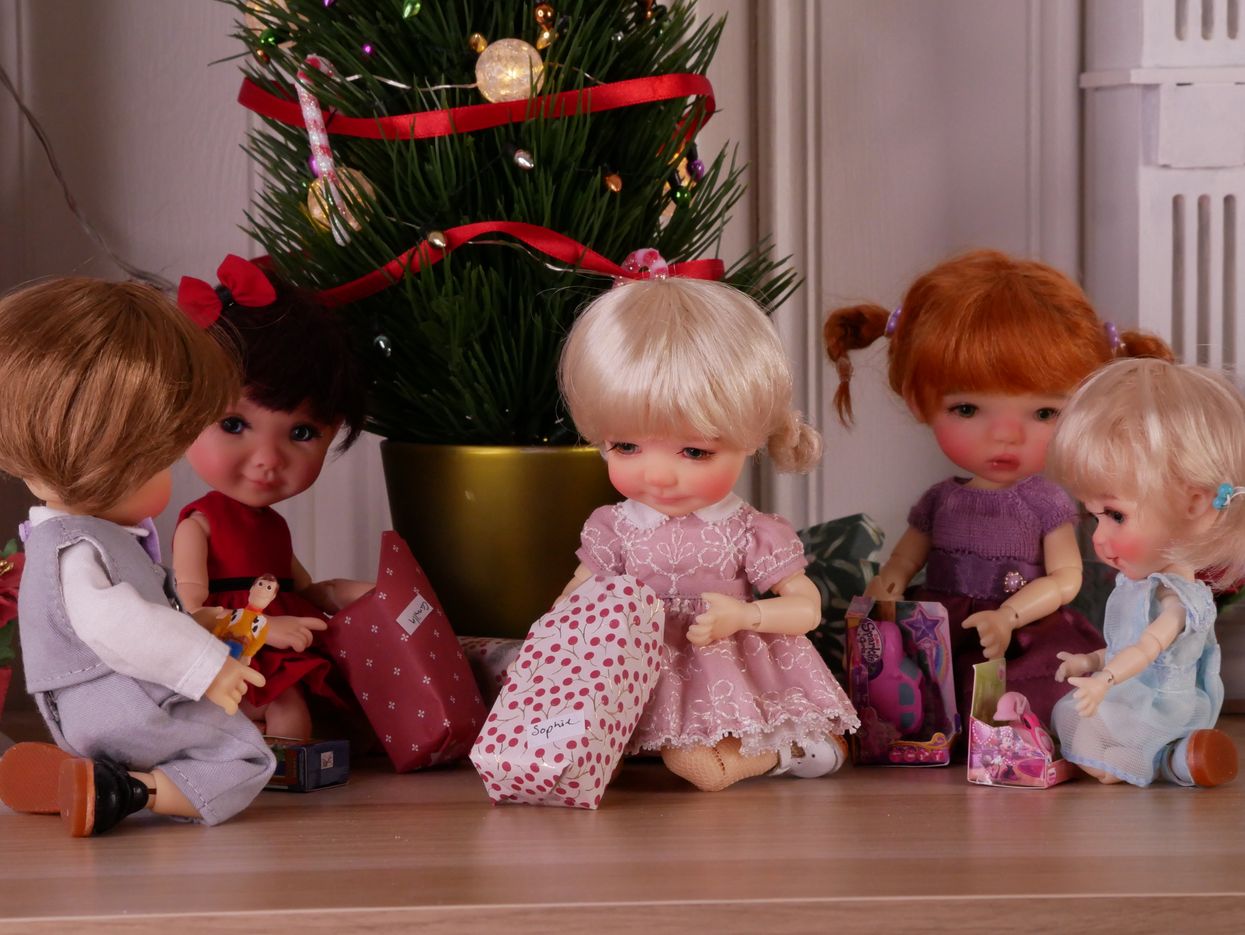 All the kids let out little squeals as they get to know their surprises. It seems I got it pretty right this year.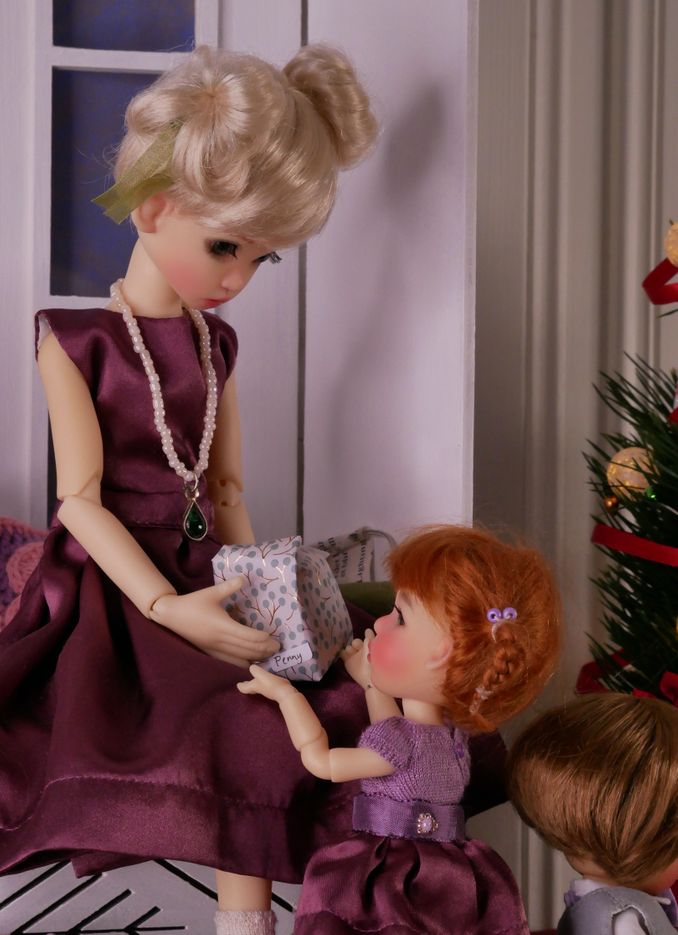 Penny overlooks things from the window seat, and sweet Emmas goes to give her the gift with her name on it. It is rather crowded under the tree anyway, so a little help handing out the gifts is very much appreciated.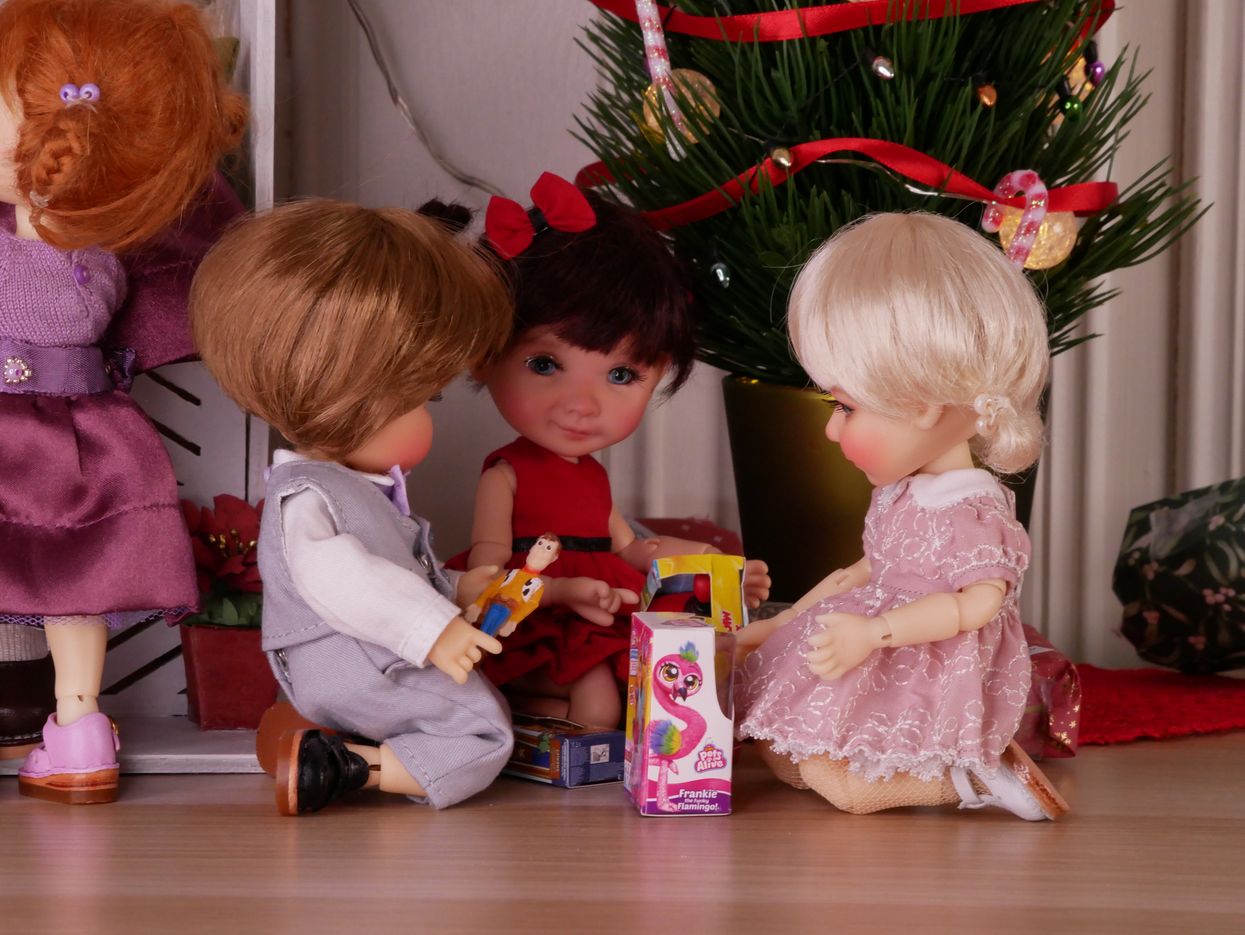 The kids are all so curious about what everyone else got, and Robin has his Woody out of the box already!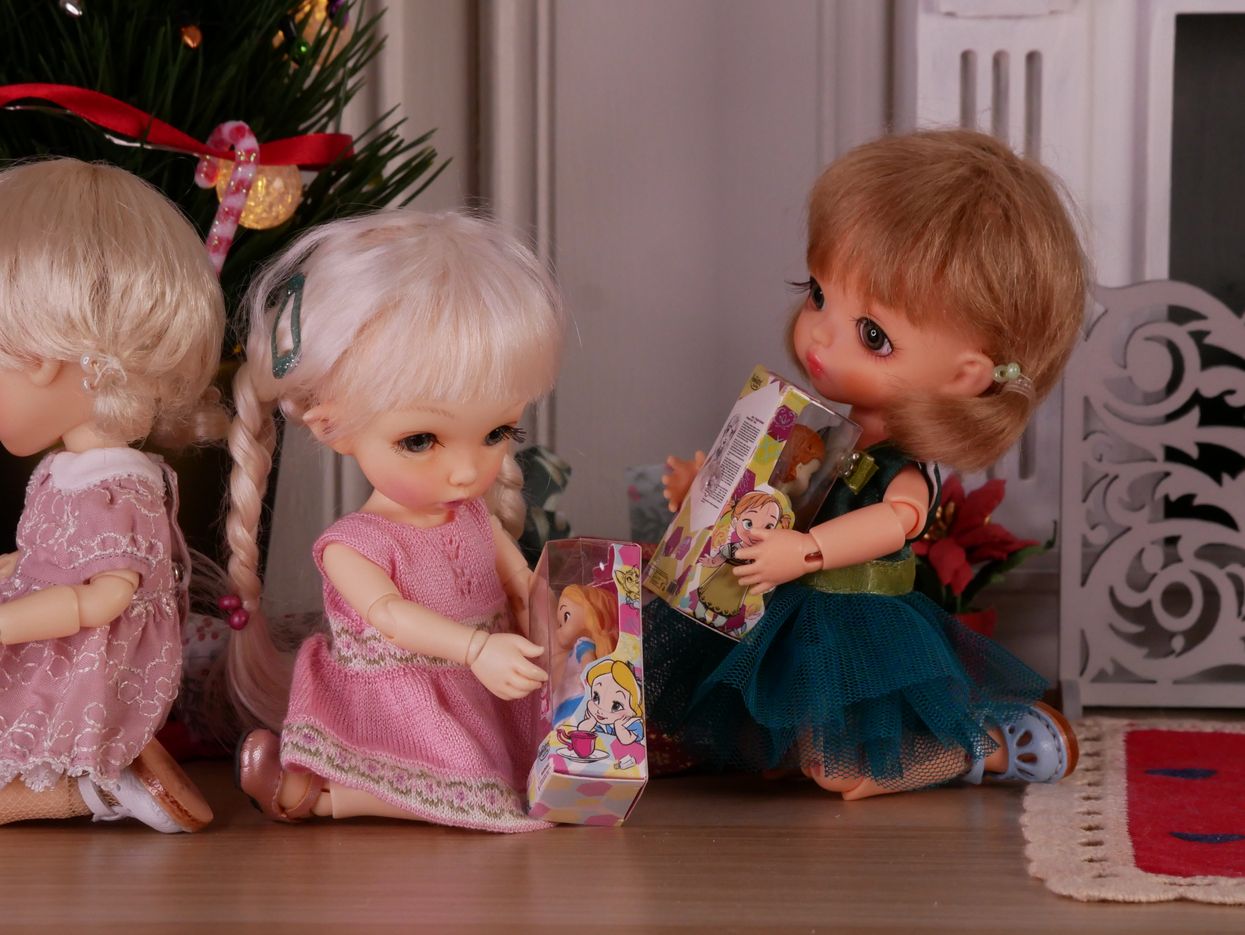 Signe and Charlotte has ended off a little to the side of the others, excited that they both got Disney Princesses. Now they can play with each other, which always makes it more fun.
Finally I got them all in front of the camera to take this years family photo. It seems this family is forever growing. New members this year are Bonnie (Meadowdoll Nunnu) and Charlotte (Lati Hana).
From all of us to all of you, a Merry Christmas and a Happy New Year!