This year I was so lucky to win, yes win (!!!), a doll from the prize winning doll artist Kaye Wiggs. She was very generous to let me choose which doll I'd like from what she had available.
Mini Gracie was at the back of my mind the whole time, but I initially though she would be too large to be in scale with the rest of my gang. Thankfully I was clever enough to do some research and discovered that she was just the right size to be a tween sister to my other "big" doll toddlers.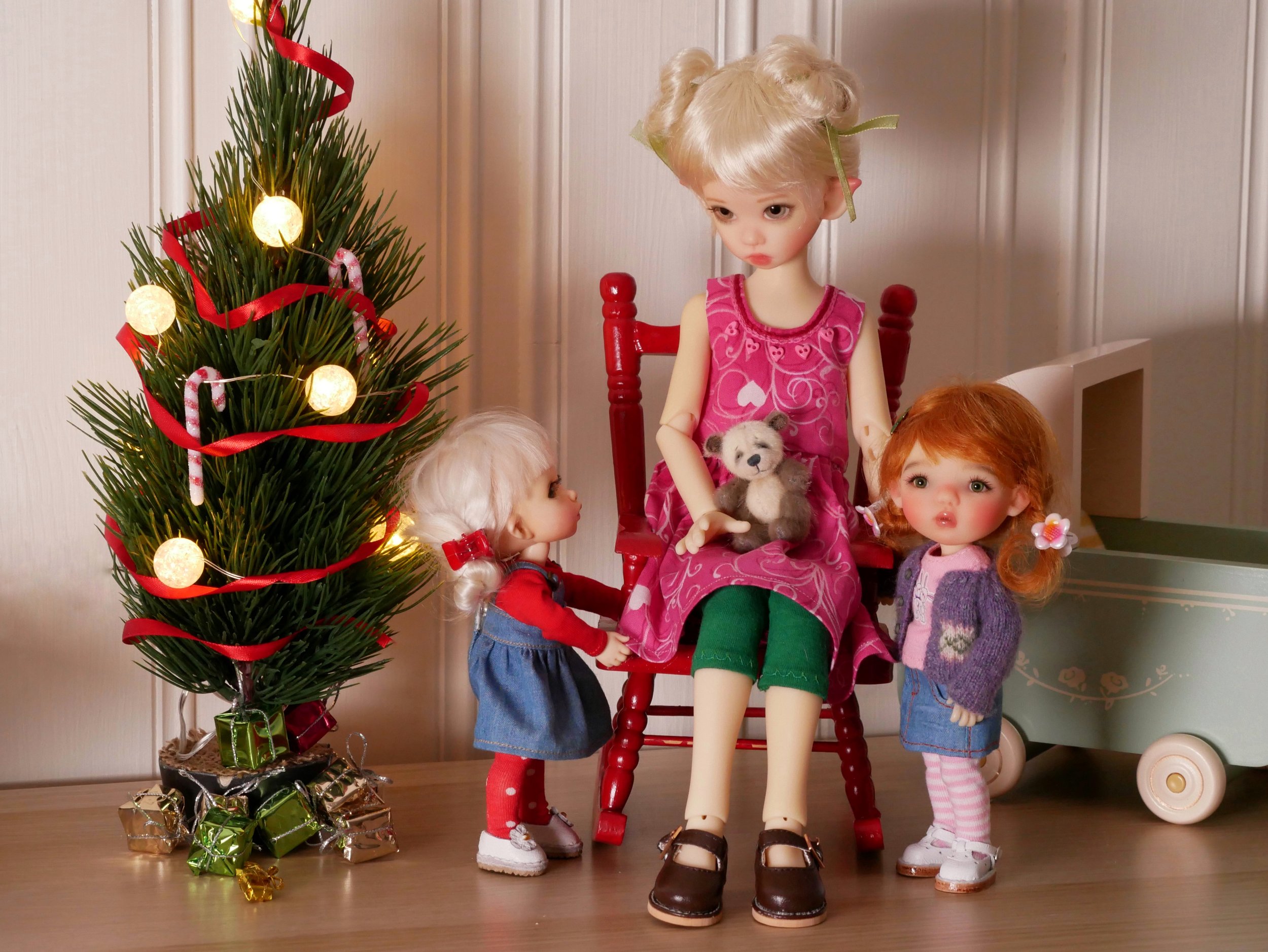 She arrived just in time for Christmas, and thankfully a wig that I already had fit snugly on her. The plan was for it to be a starting wig, but right then and there Penelope "Penny" was born.
So, meet Penny, all ready for the Holidays in her new dress! I don't sew that often, so I am quite pleased with how this dress turned out.