After last year, with a shoulder I could barely lift and some generally bad arms, it has been fun to be back to knitting again. Although I don't have the time I used to for it.
First there was the Mini Gracie that I won from Kaye Wiggs (Penny) that needed some socks. That turned out to be kind of like knitting a silk dress for a pukipuki as she is so much larger than the others. Anyway, while working on those I also started on a cashmere cardigan to help keep her warm through the winter. I made it so that she could match her little siblings, and off course I have a soft spot for purples. The sweaters are knitted on needle 1,5mm, and Pennys silk socks on 1mm.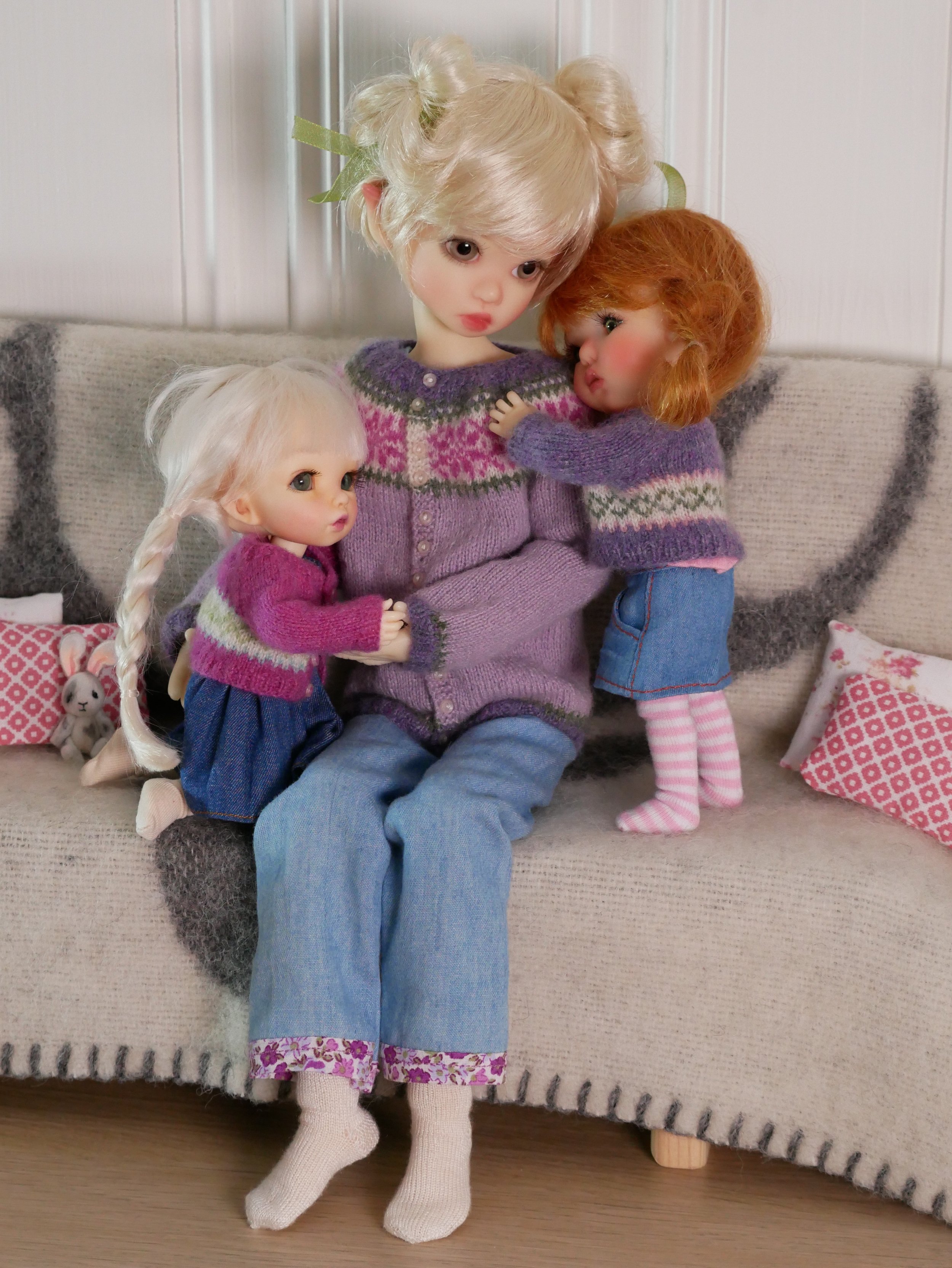 Then Emma (Sissi Twinkle) got a new cardigan, while Signe (pukifee ante) already had hers.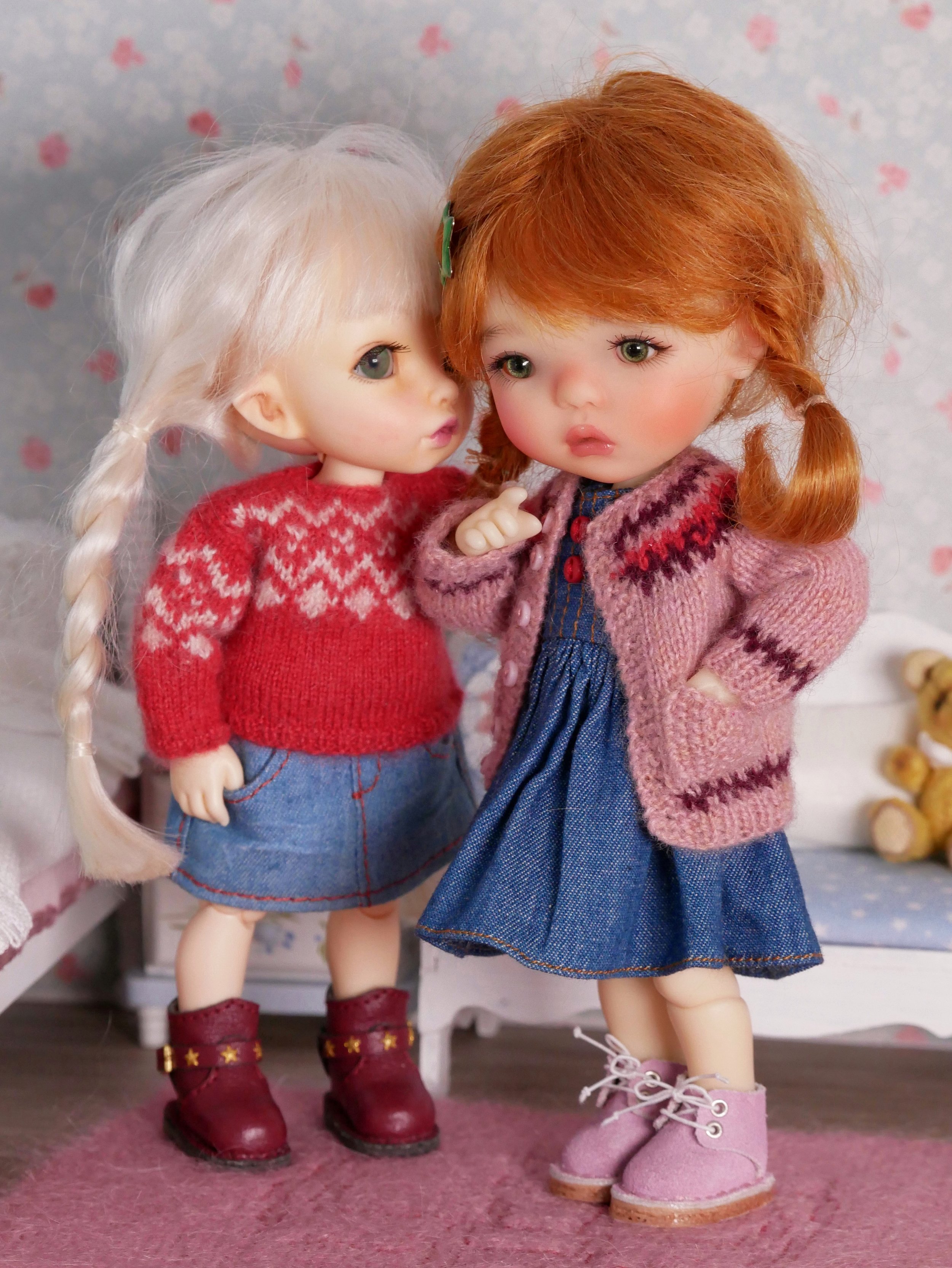 I didn´t stop there. Tanaka (Dream high Fleur) has been needing clothes that actually fit her, and while she still needs more for a full outfit, now she has a coat…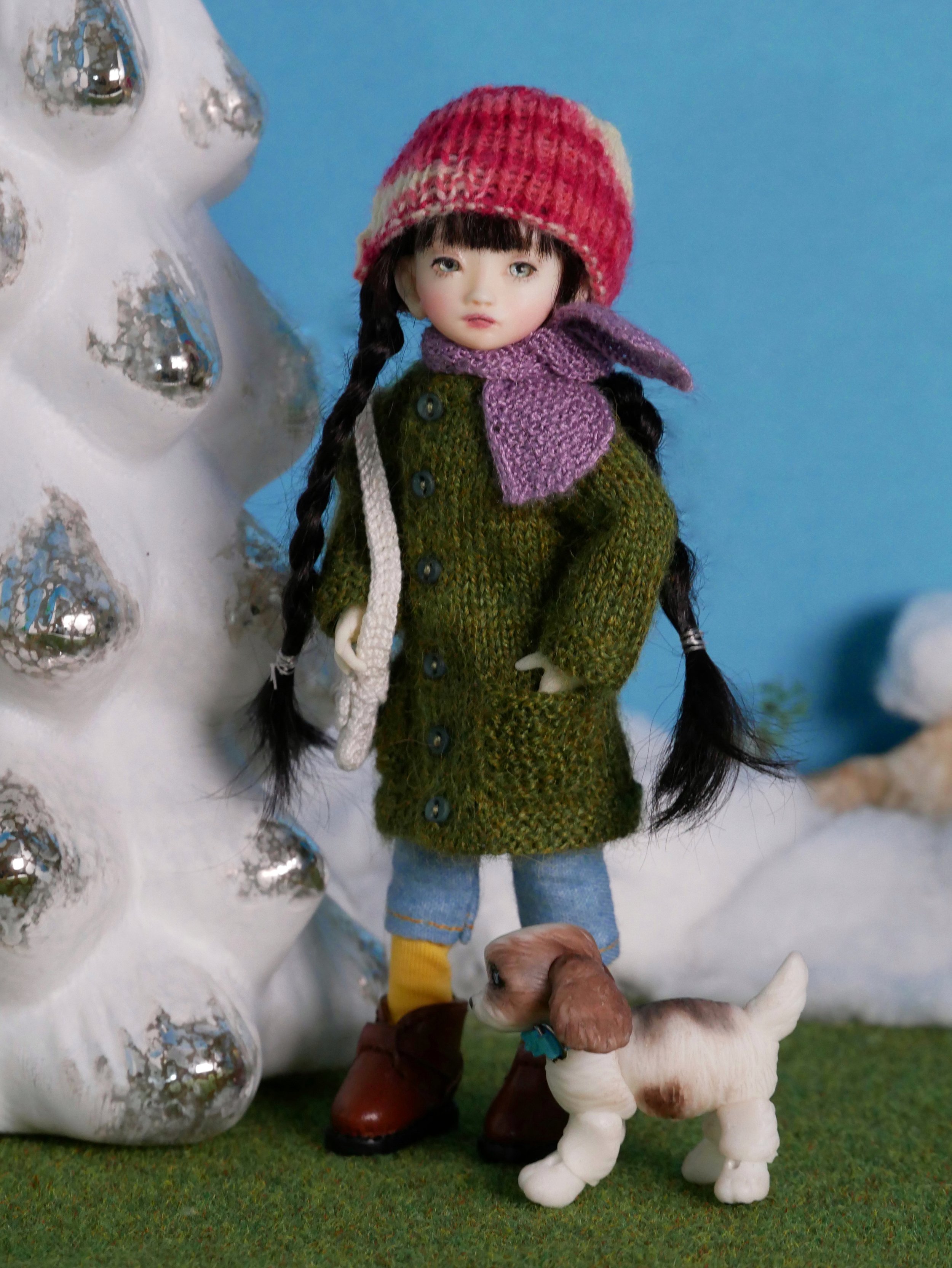 After that I decided she needed a good many items, and at the same time I sort of got obsessed with knitting false braids. She now has her own hat, scarf and cotton cardigan with pretty kabels. The coat, hat and silk scarf was knitted on needle 1,5mm, while the cotton cardigan was knitted on needle 1mm and a little on 0,7mm. (The pants are still too short, and she needs her own t-shirt to wear under). By the way, she got new eyes too, I think they are a better fit.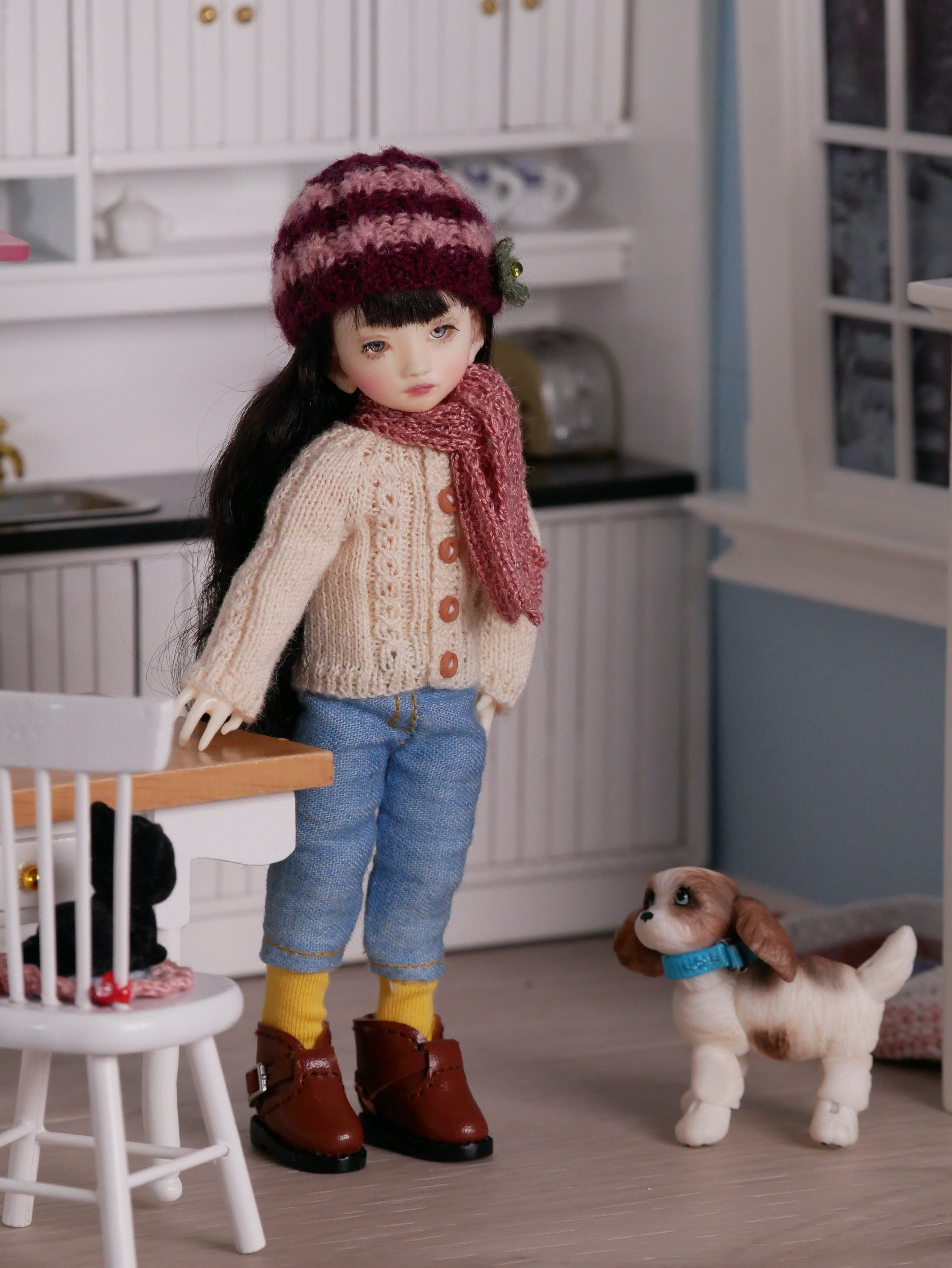 So, that's what I have been up to since Christmas.