Yule has been an exciting time at our house this year. It started with getting the house ready for the holidays. Everything must shine, be clean and sparkly.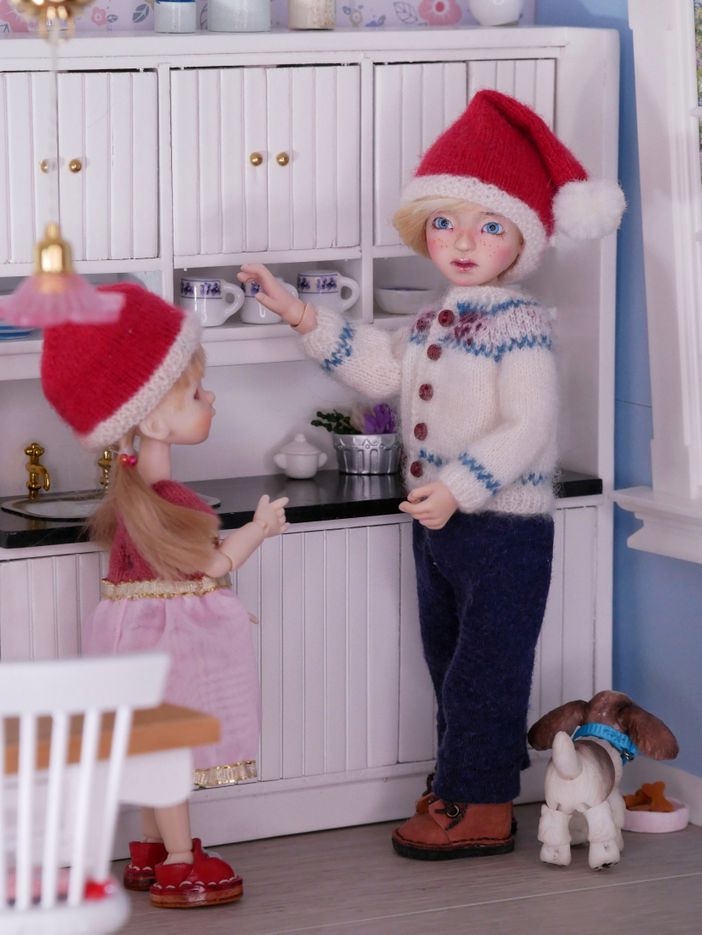 Then off course we had to find the perfect tree and decorate it.
Their new big sister Lorelei arrived just in time to help with the preparations. She was given a warm welcome, especially by Emily.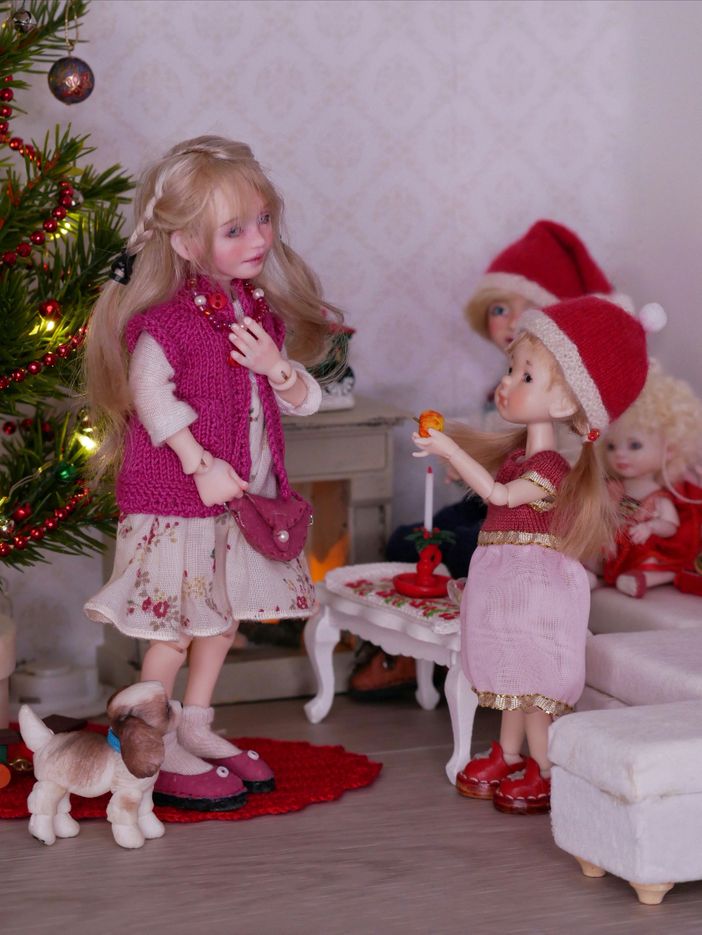 The next day Lori came to Wizarding School with them, to get to know it and to meet Alvin. She got to see a little magic, and then was put right to work polishing the silver and brass.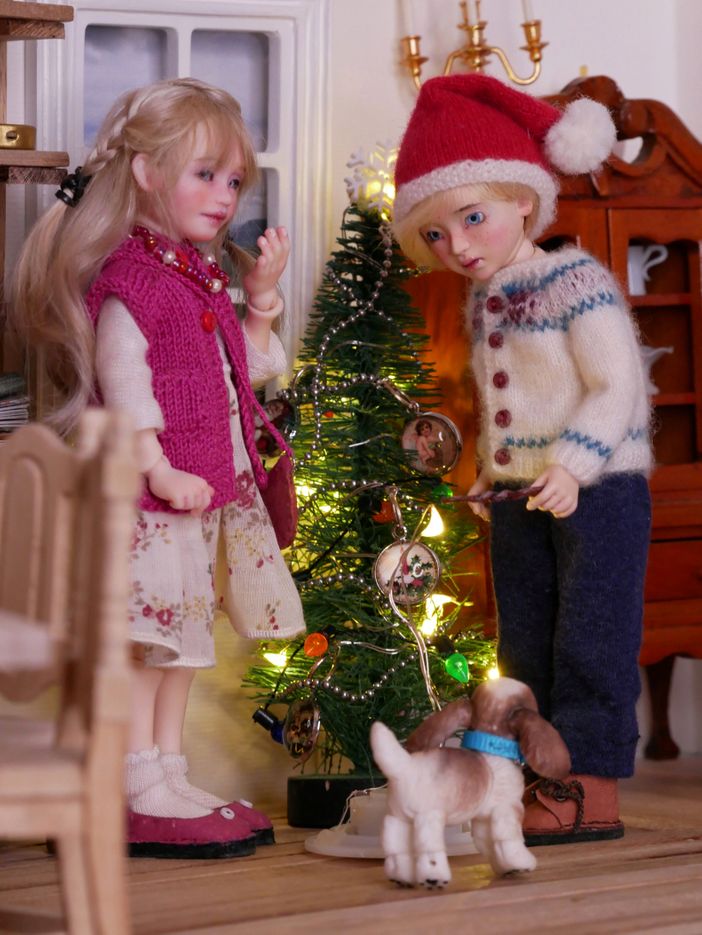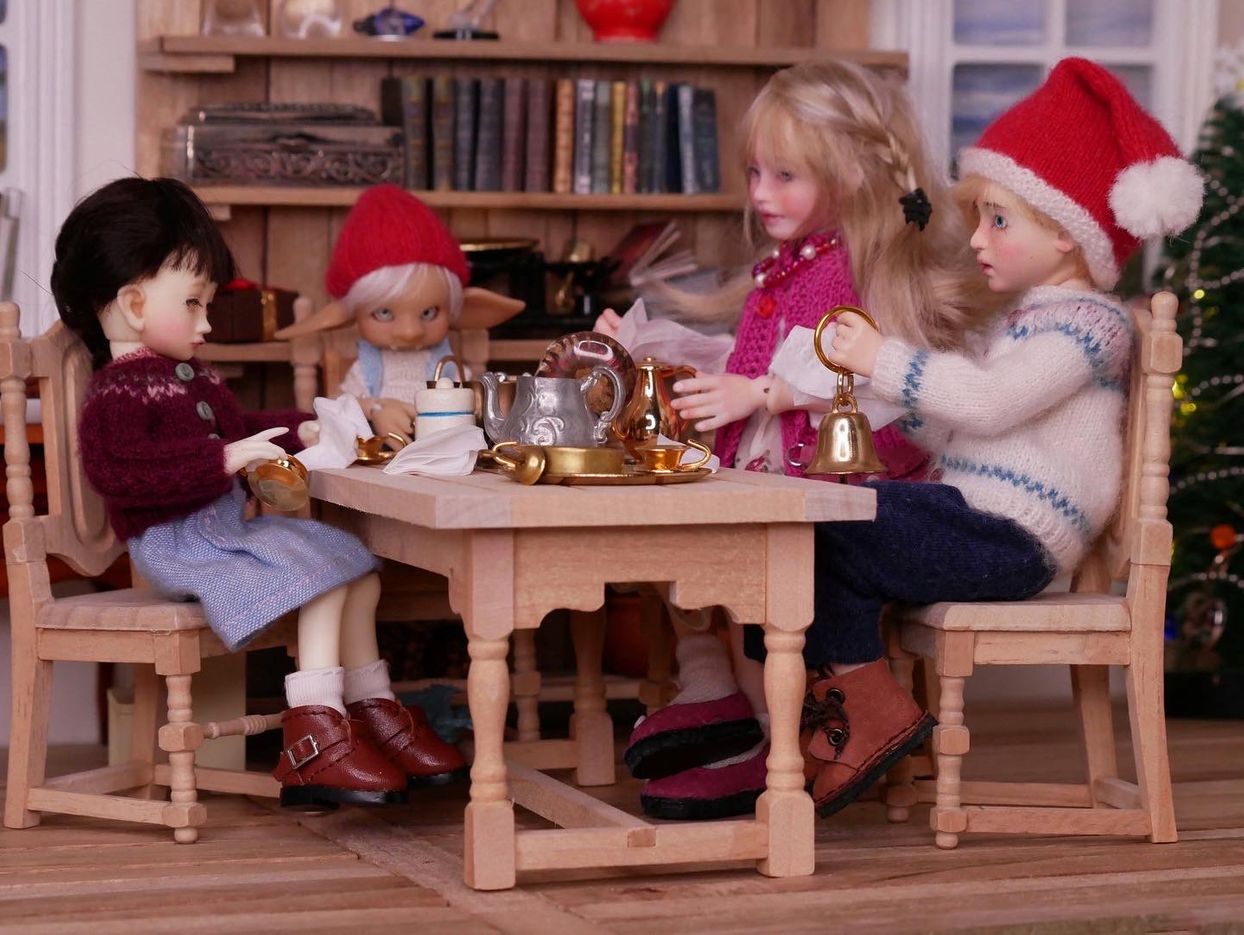 Lori didn't have any exams this semester, as she hadn't officially started at their school yet. That's why she decided to help out at the toy store for a few weeks instead. It is always a very busy time before Christmas. Tanaka brought Daisy and Joy to do some shopping.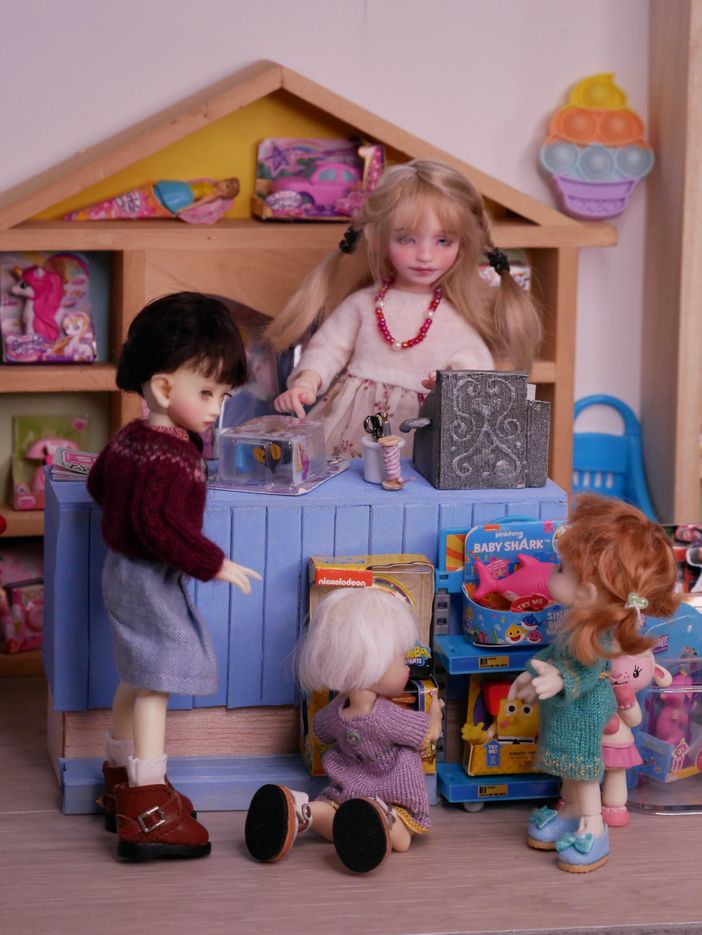 Back at home Emily showed Lori the beautiful doll that she got for Christmas last year.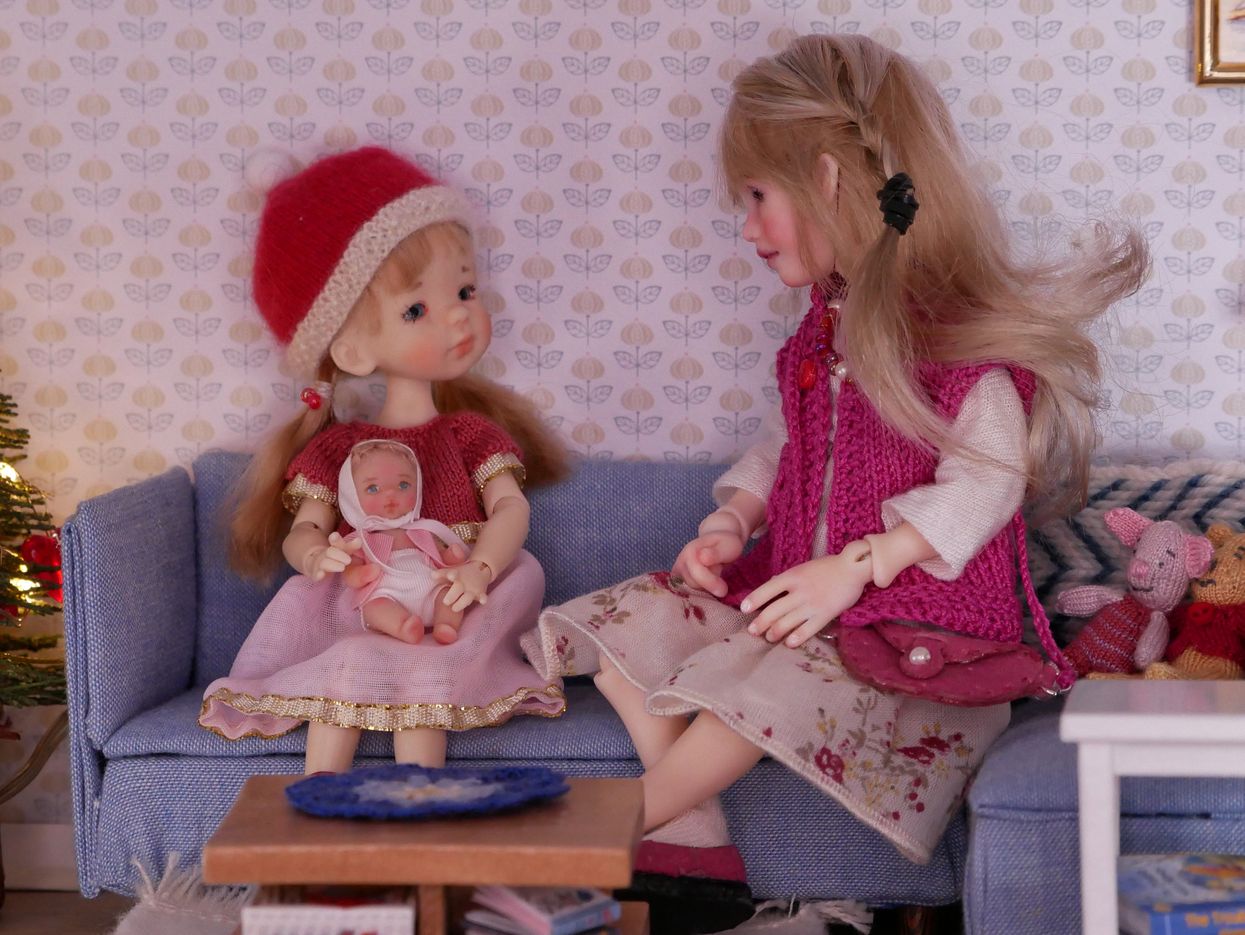 As you may or may not know from previous years, Alvin has a side job helping out Santa for Christmas. He came by the orphanage with a few gifts.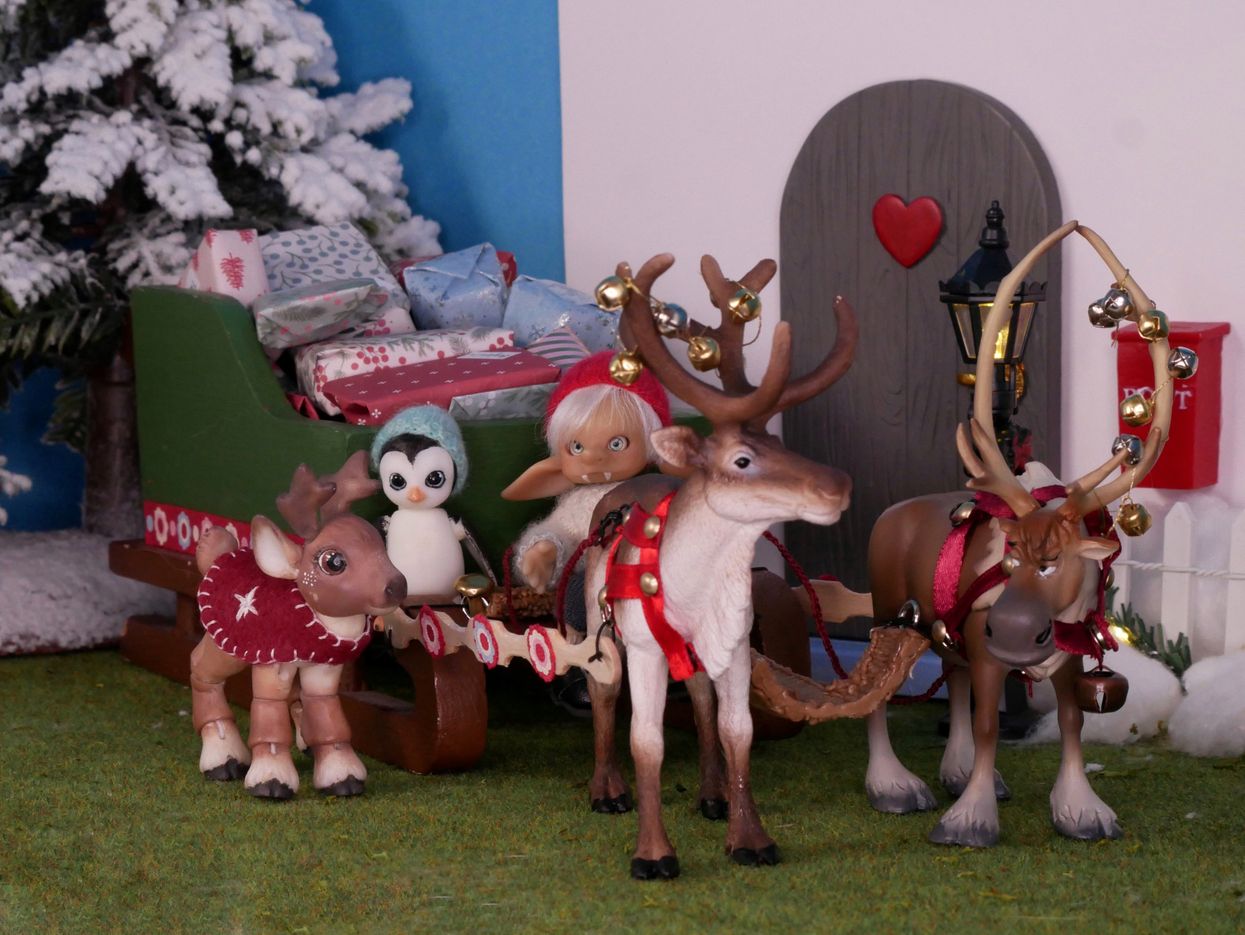 This may be an orphanage, but it is funny how everyone seems to find their siblings or become just like sisters, like Tanaka end Elise.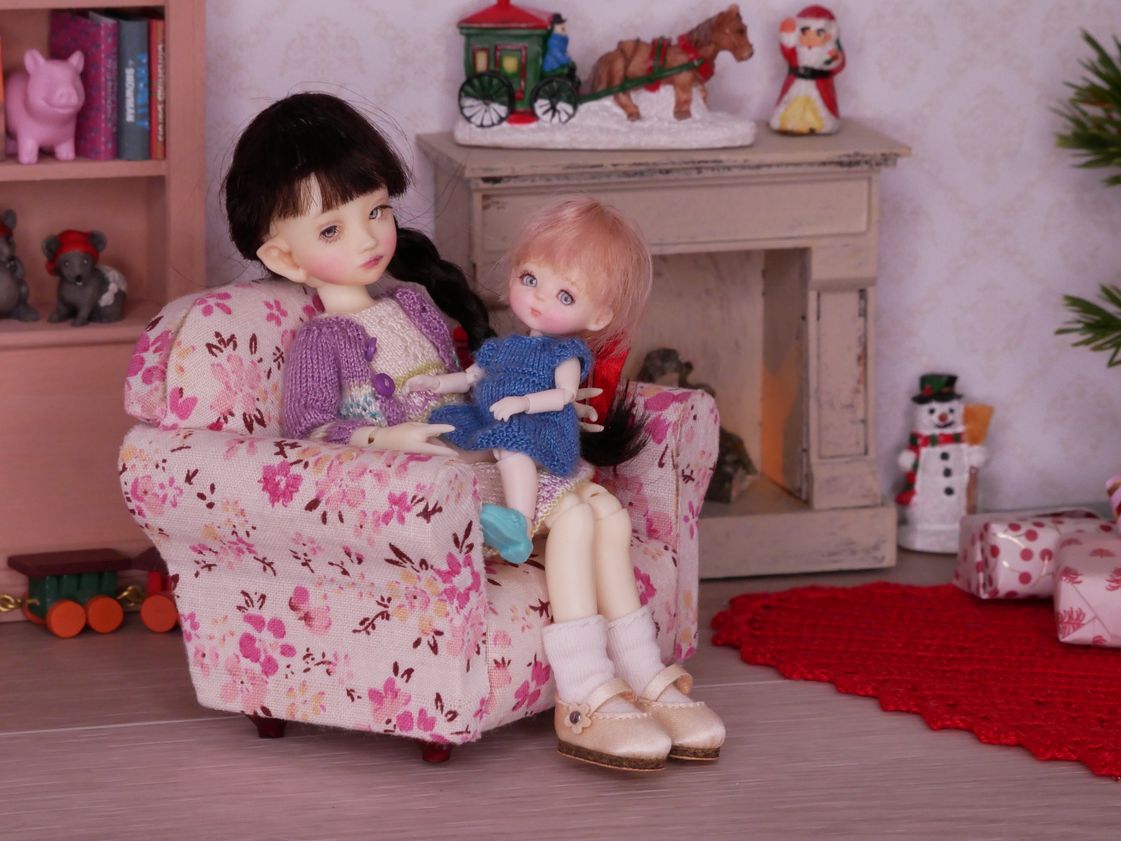 Off course it is important to follow the fashion of the season.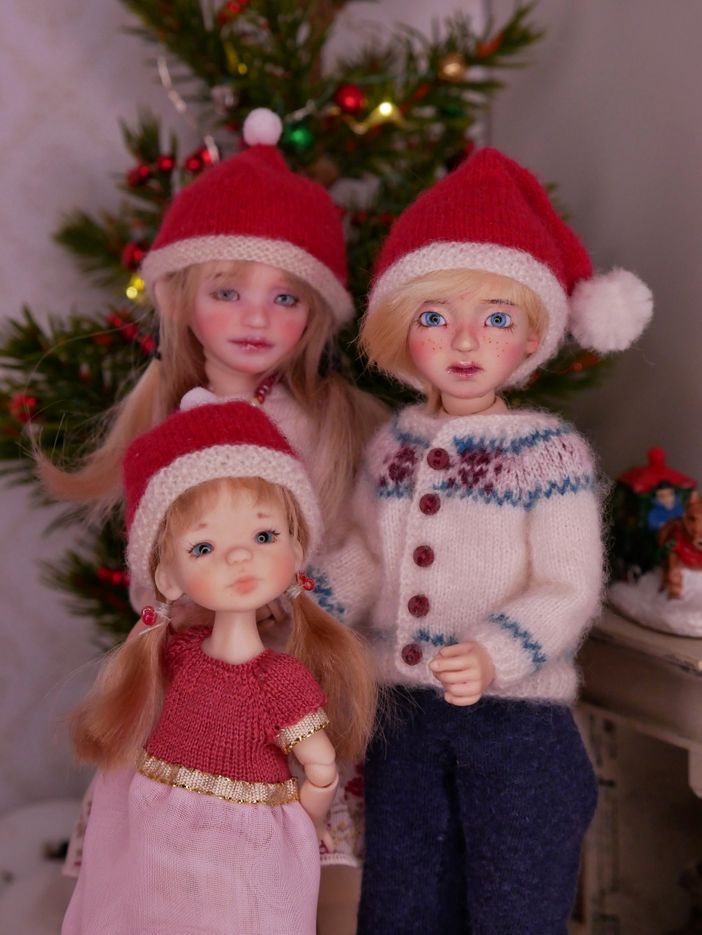 Finally Christmas Eve has come, and it is time to open the presents!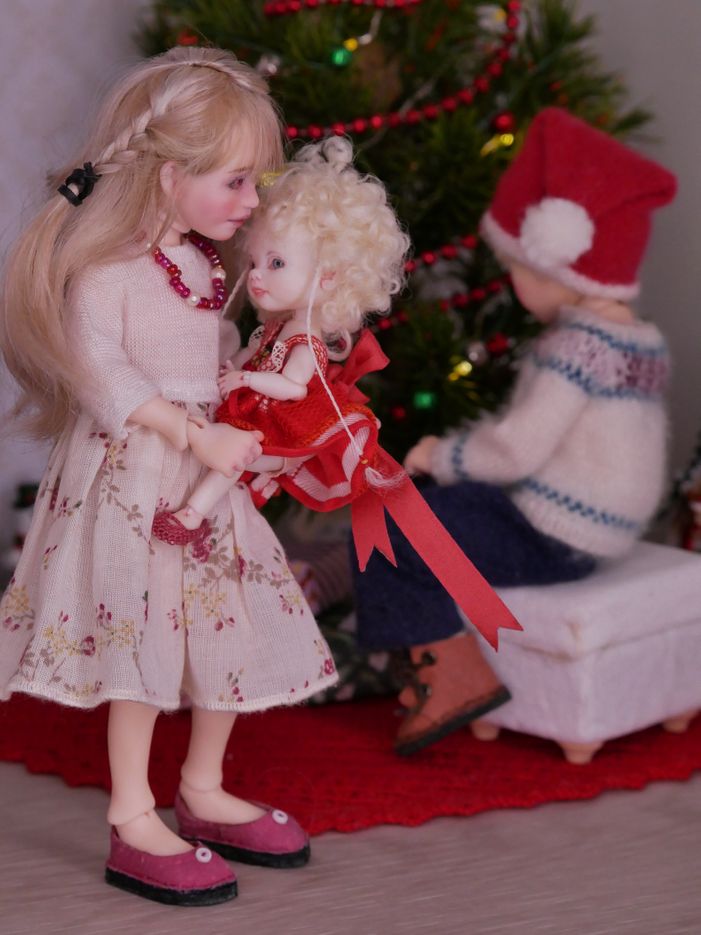 Timothy is house Santa for the occasion, and helps find and hand out all the presents.
All the kids, and Lady the puppy, had a lot of fun.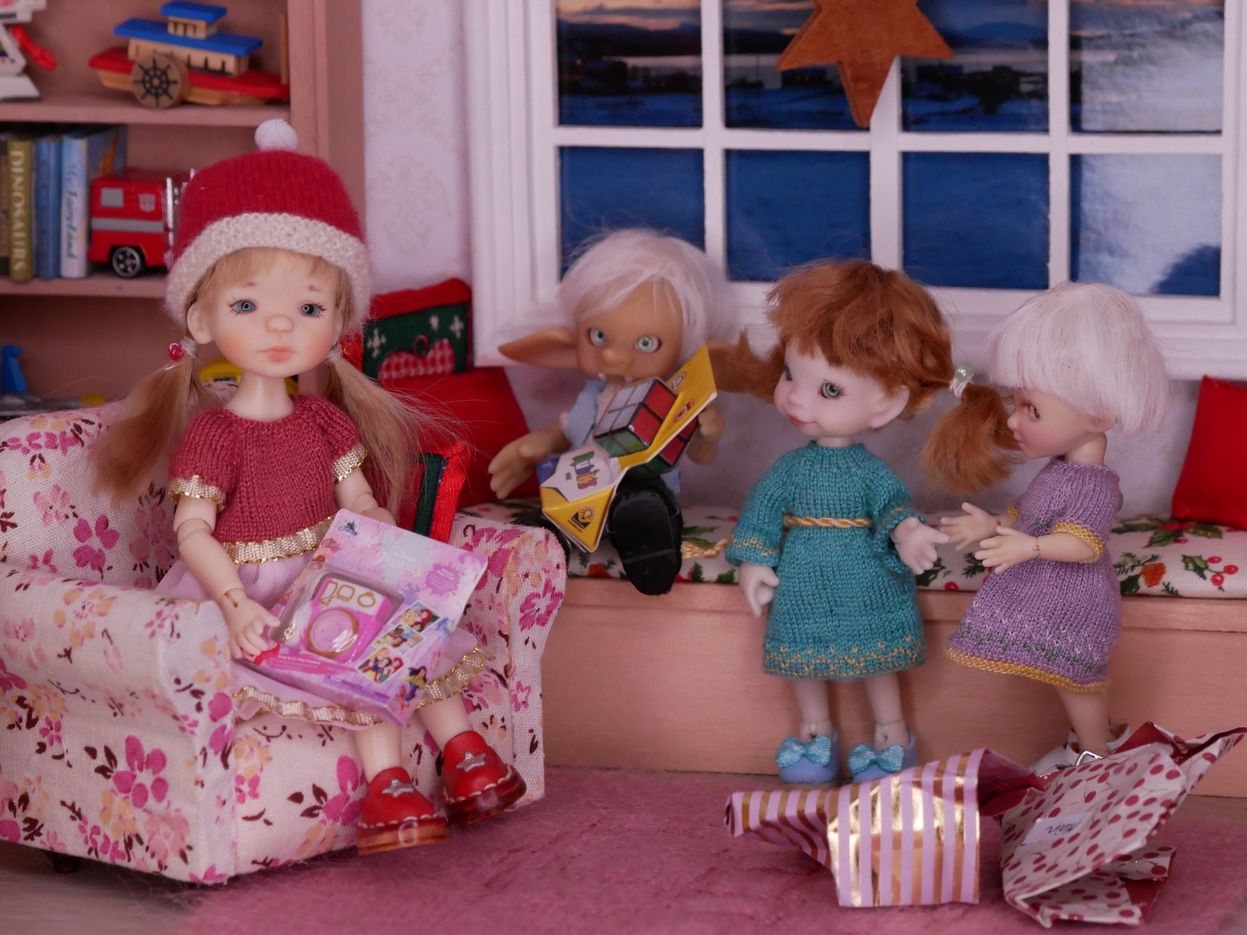 Finally the smallest kids, Elise and John started getting really tired.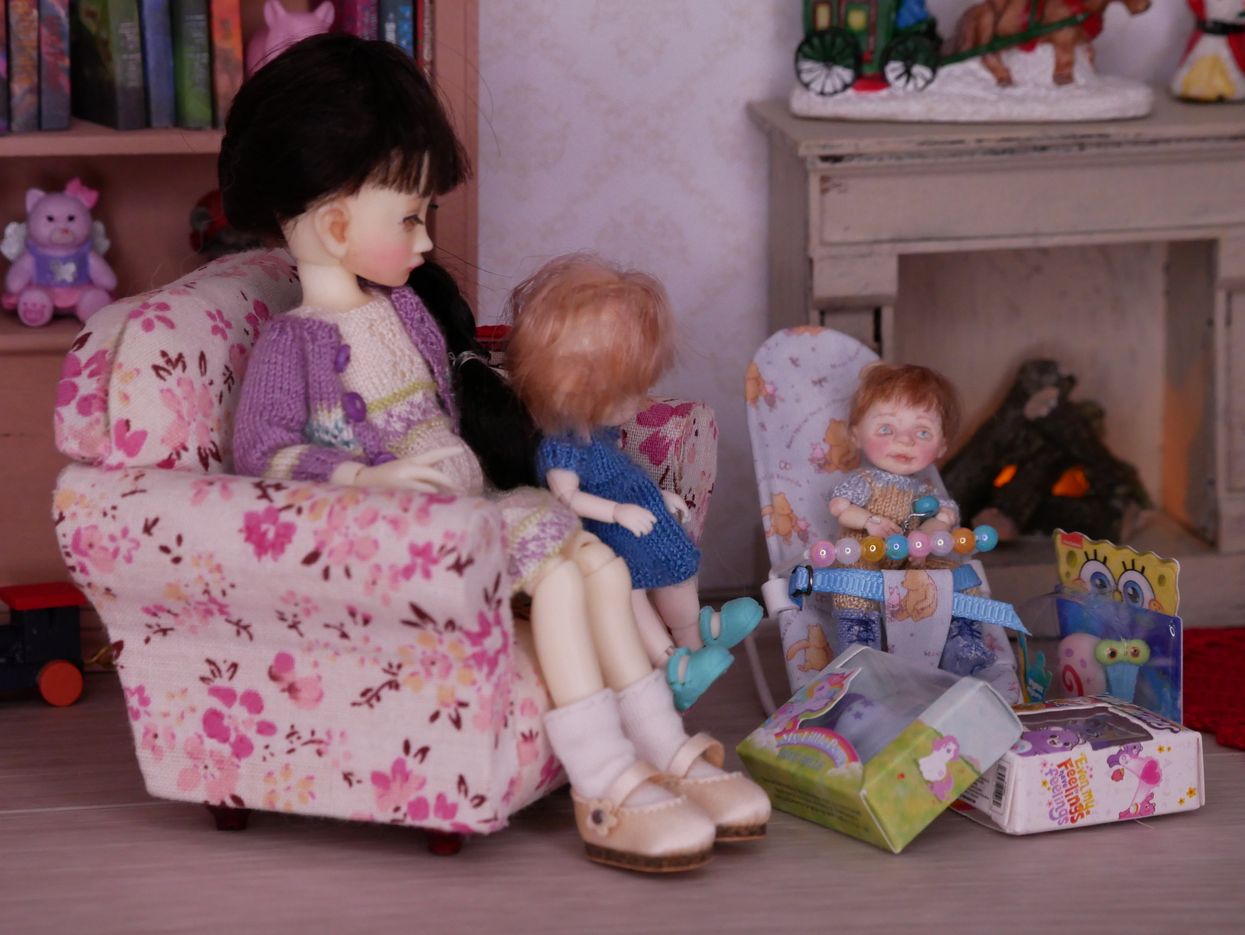 ***
Soon the days will turn back to normal. It will be exciting to see what the new year will bring.
Happy New Year!