My dear little Thumbelina has gotten some welcomed attention lately. She has always loved to read about fairies, ever since she was waiting for her itty bitty fairy friend Rose she has read everything she has come across about these magical creatures. I decided it was time she got a new book. Off course I had to read it for her right at once. I know she'll learn it by heart after a little while, because that's just how it is.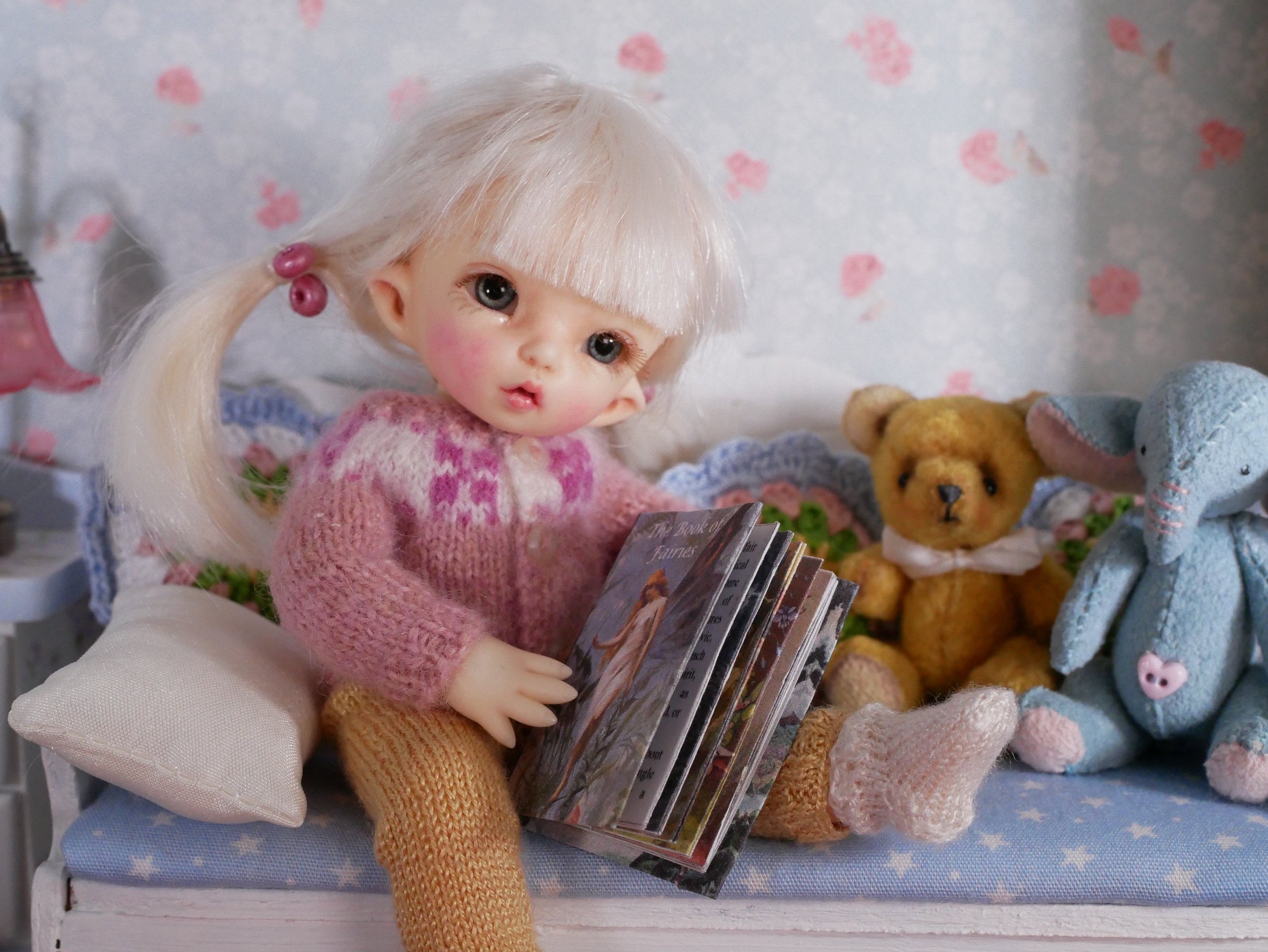 A little later I took her to look for signs of spring in Grandmas garden, and what do you know, we got lucky! The very first Snowdrops were peaking up through the grass already showing a little white right next to the south facing wall.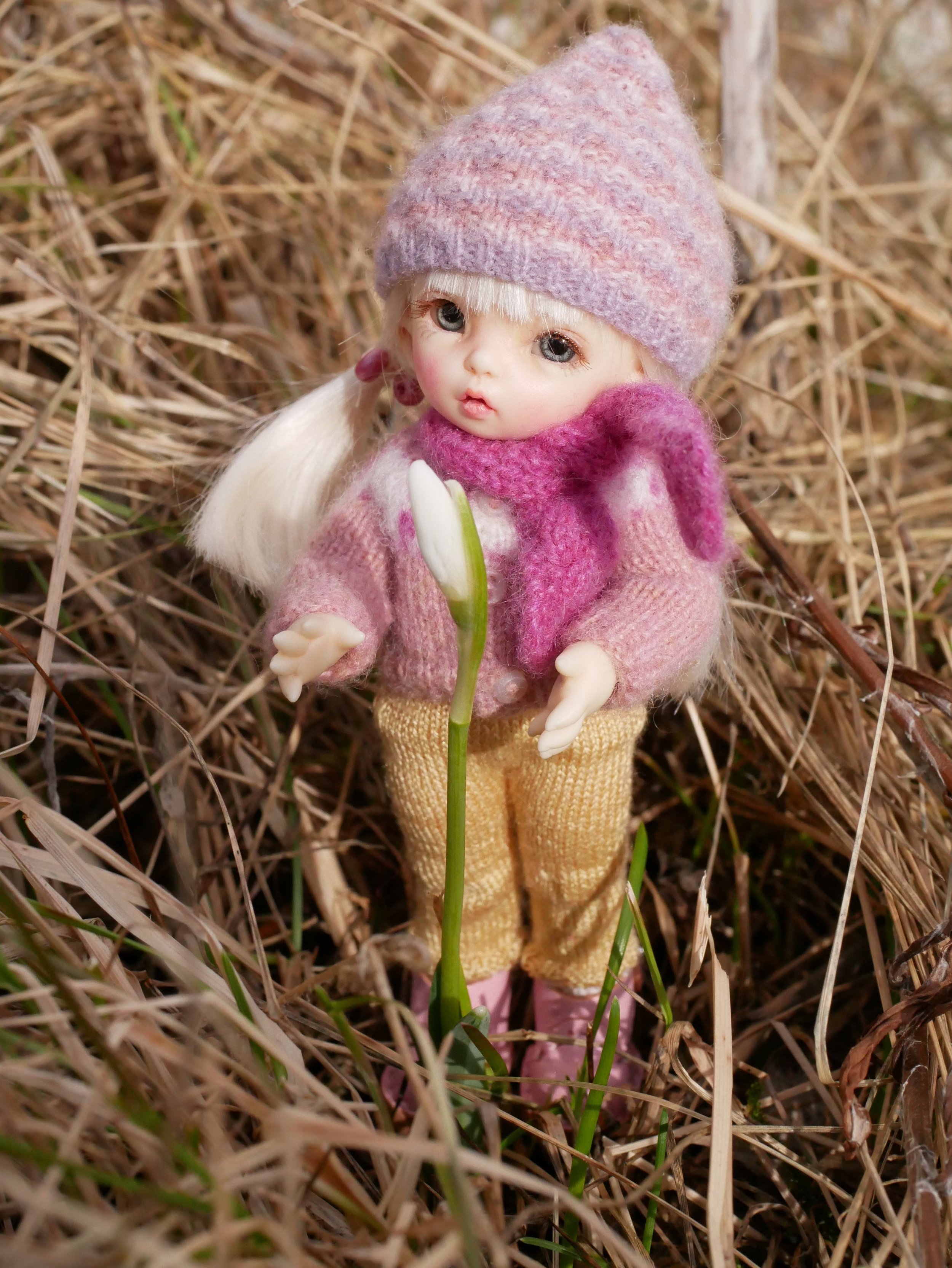 Thumbelina even got to join us on a trip to the beach. Higher up there is still soggy snow and not very pleasant this time of year, but the beach was nice. The sun was very bright and even warming a little, but I think she missed having some mittens.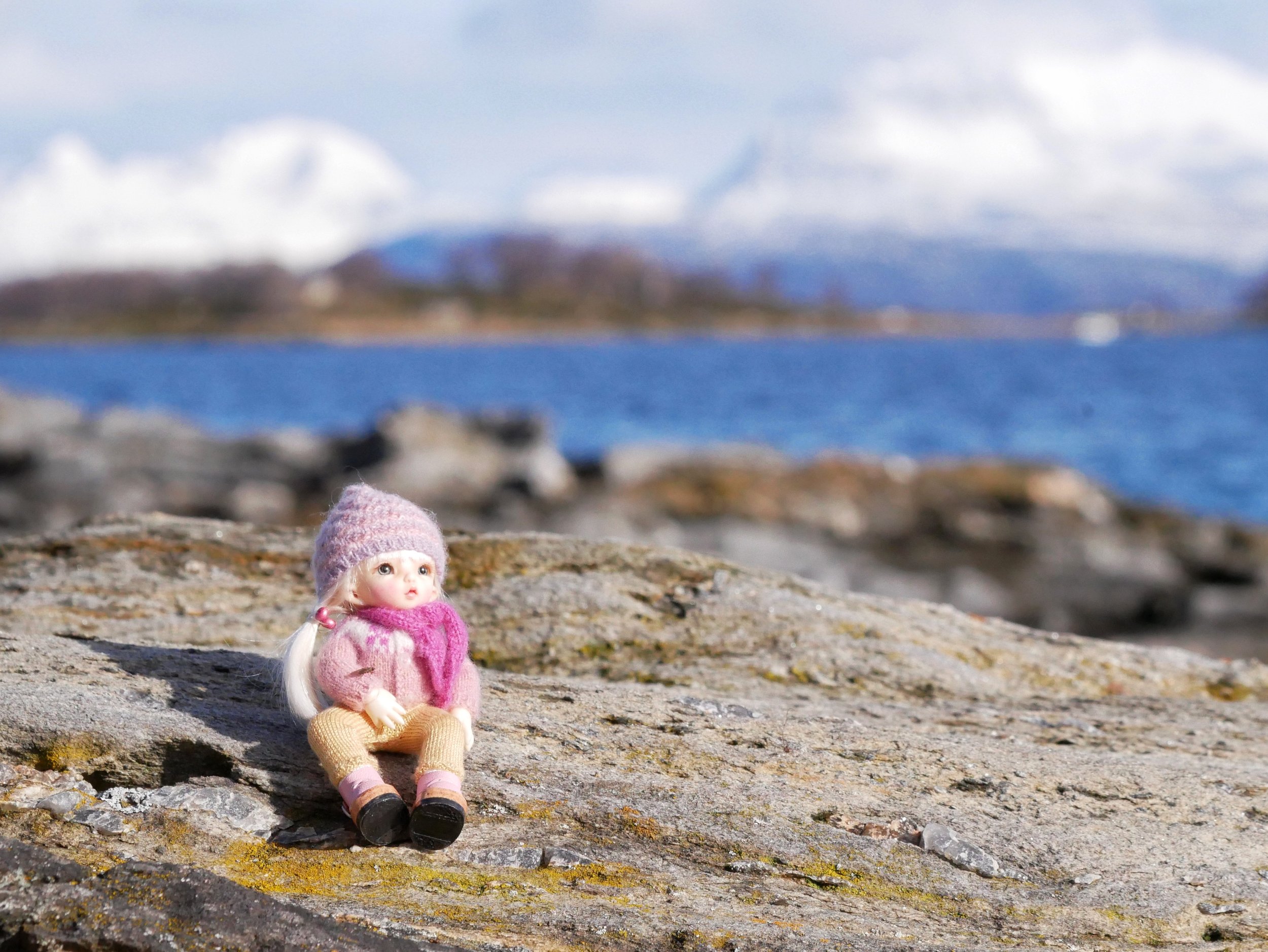 In the evening flower fairy Rose came by. Both girls wanted to be read to from Thumbelinas new book, and off course I obliged 🙂