Alvin used to be such an hermit with his nose in a book all day. Now it seems it has been a while since Alvin had time for such things. His new Tennant Tiberius Hoot has turned out to be quite the conversation partner while Ponk never said a word. Having two birds available to help deliver messages by air or by sea might even become quite handy.
But, back to what we were supposed to talk about; just another day at Alvins`. The best way to start the morning is by having a coffee break on the green house terrace.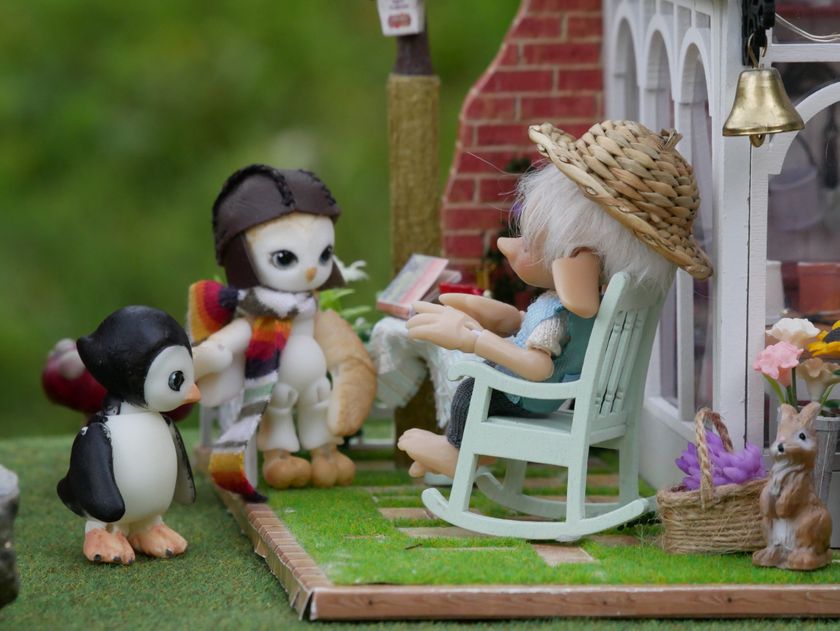 Alvin really loves his forever green house, and at this time of year he spends most of his days tending to the flowers and herbs he's got going.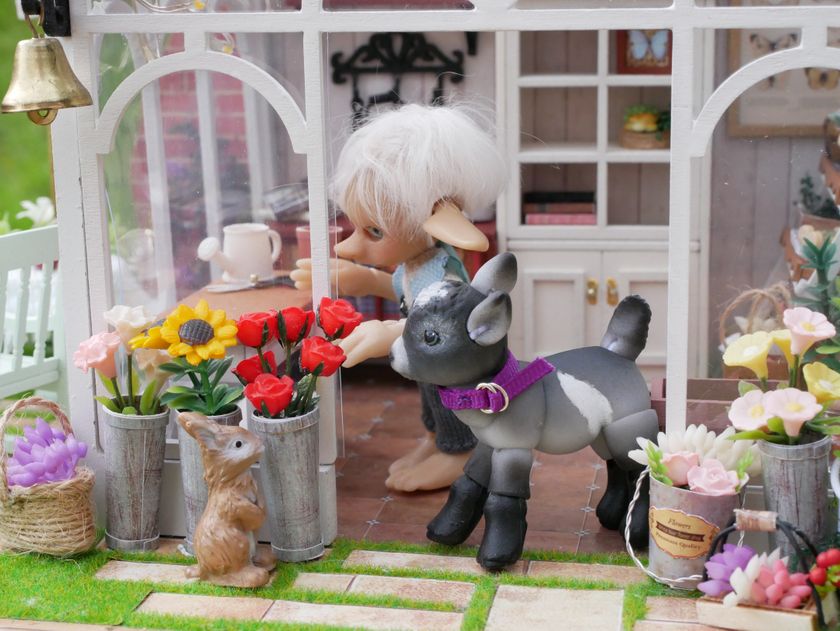 Alvin enjoys having the extra company. Remember, he is really a tiny goblin, so even the baby goats look huge next to him.
Joy has been spending a lot of time helping out with the goats too, but off course she gets plenty of time to play. Here she is having fun with Lady and Oreo.
The goats look cute, but can be a bit of a menace at times when they try to eat Alvins bushes.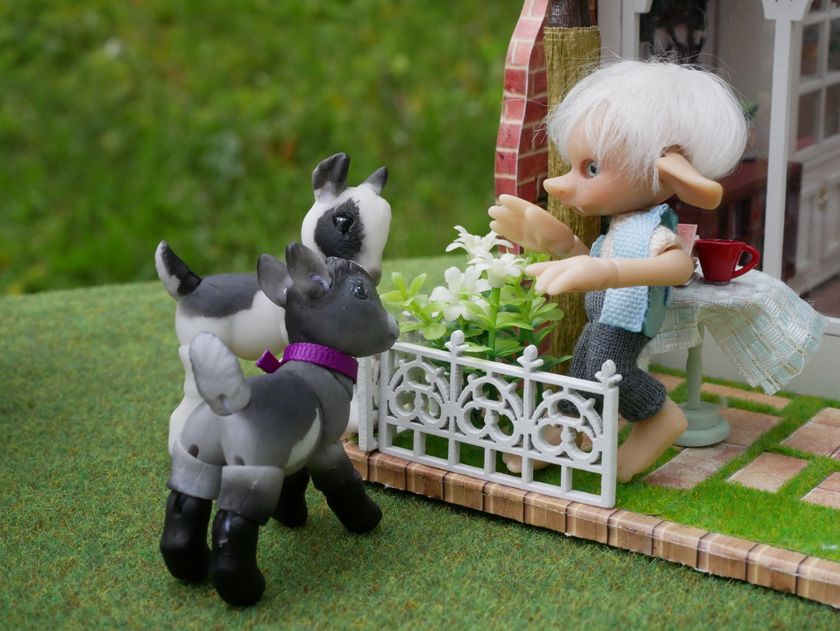 Finally it was so hot this day that they took an early break to cool down. It was so hot even Tiberius considered taking is helmet off.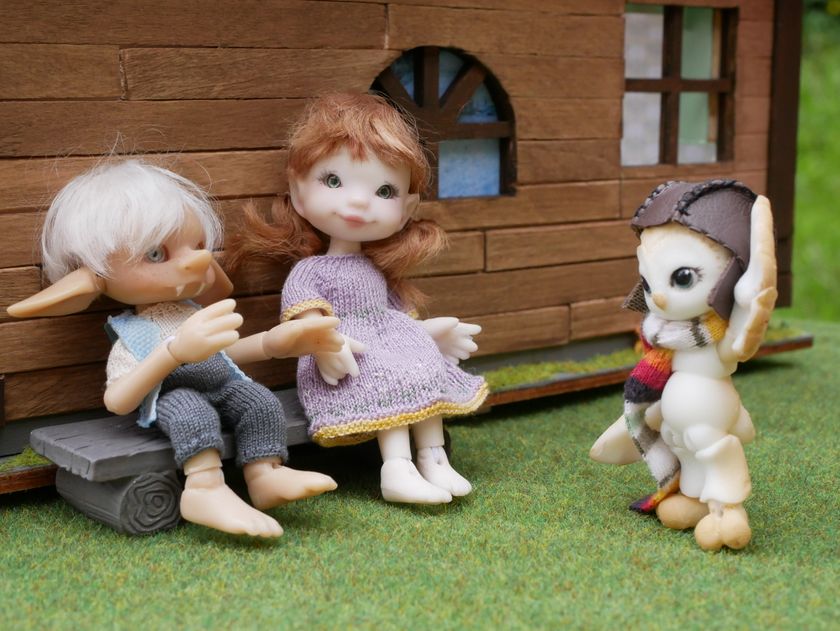 …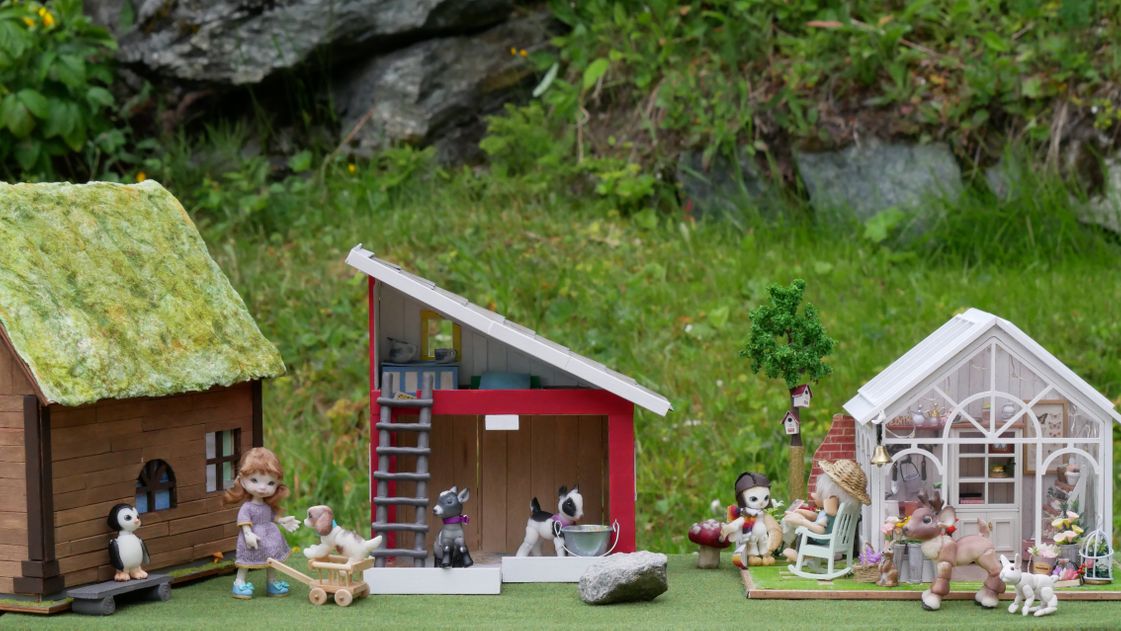 This was one of the rare days when it was actually comfortable and not freezing cold in the shade here in the north, so I took a chance to bring the whole homestead outside to shoot in daylight before the rain set in.