It had been a beautiful day. Nora and Emily had spent most of it outside, and had even brought Pooh and Piglet with them. Naturally the talking turned to the stories about Winnie the Pooh.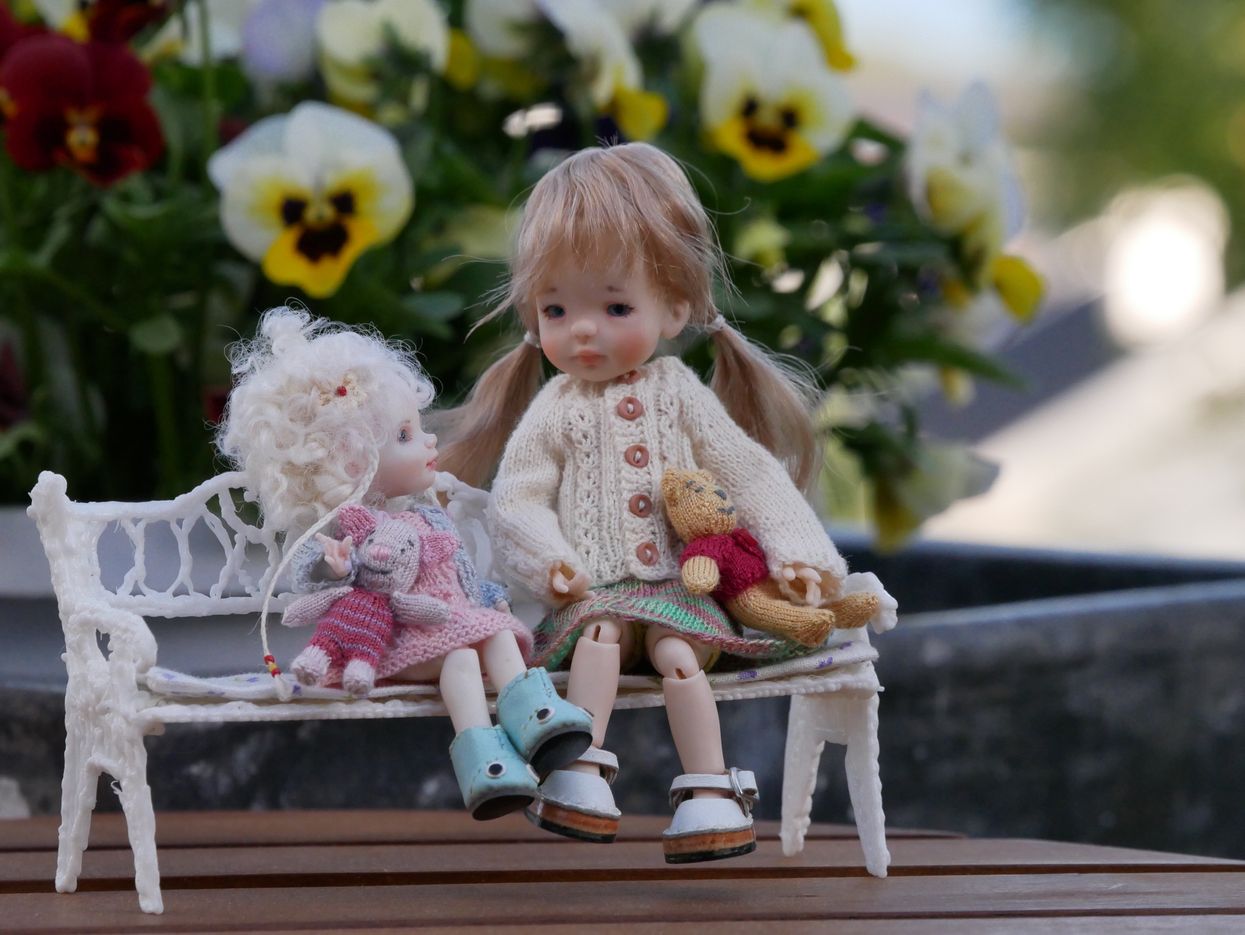 Nora was rather imaginative, as is common for kids her age. Naturally if Winnie the Pooh loved honey so much, she had to find some honey for their Pooh as well. Nora knew exactly where they stored their honey, and headed right for the kitchen.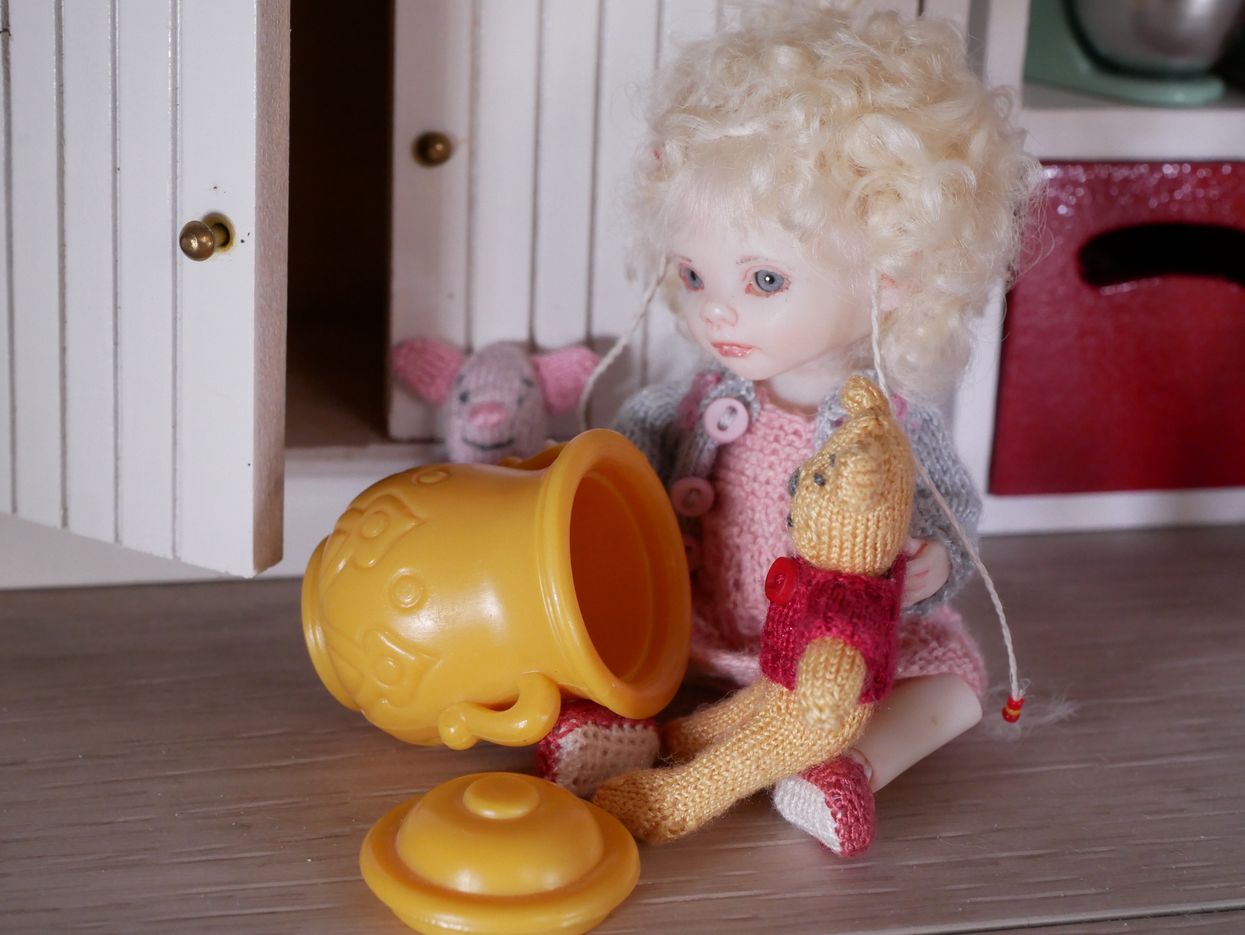 Before Billy and Emily cought up with her, she had Pooh submerged in the honey. "Oh no, I was supposed to watch her", Emily sighed.
Now they had to get her and Pooh all cleaned up before supper, which was rather good timing anyway.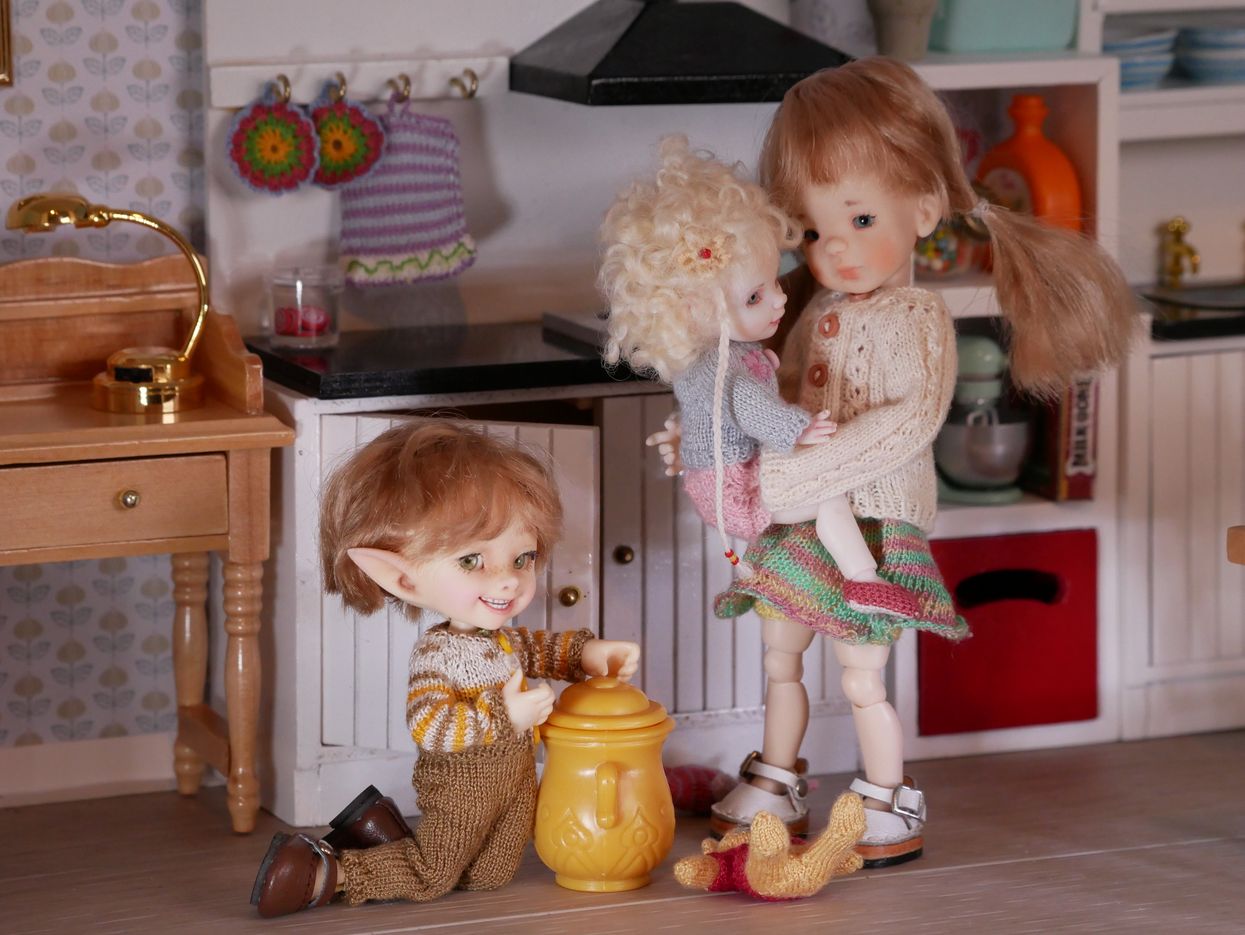 Off they went to the bathroom.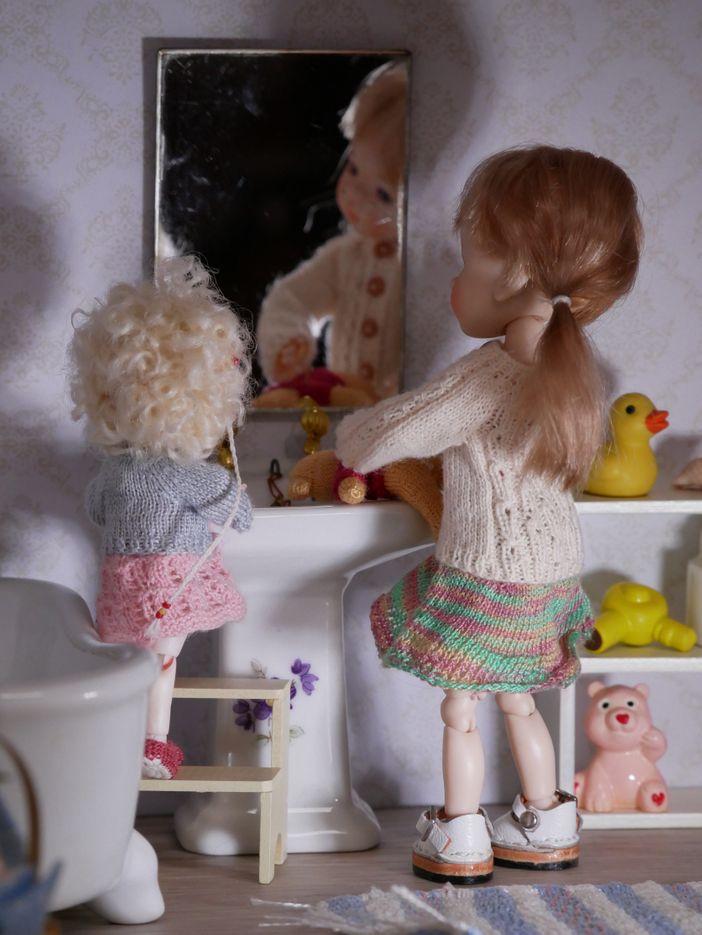 A little later it was time to say good night. Emily made sure to ask Nora what she had learned today, and then it was time for lullabies.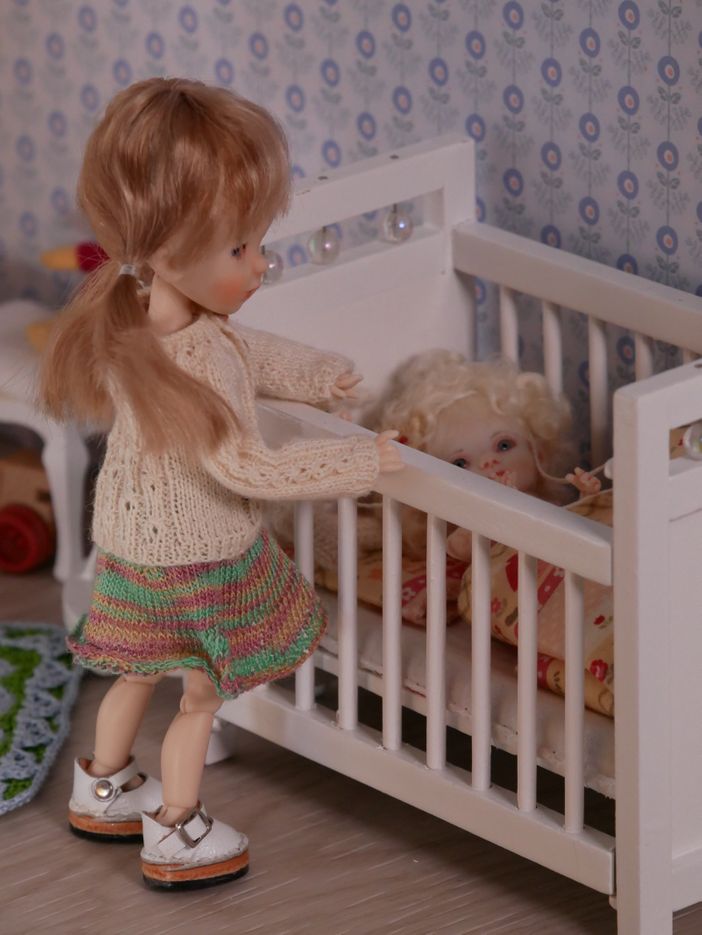 …
No bears were harmed.
Dolls 8 -12cm.