It was after Christmas Eve dinner, and the kids gathered around the big tree in the playroom. All wearing their best.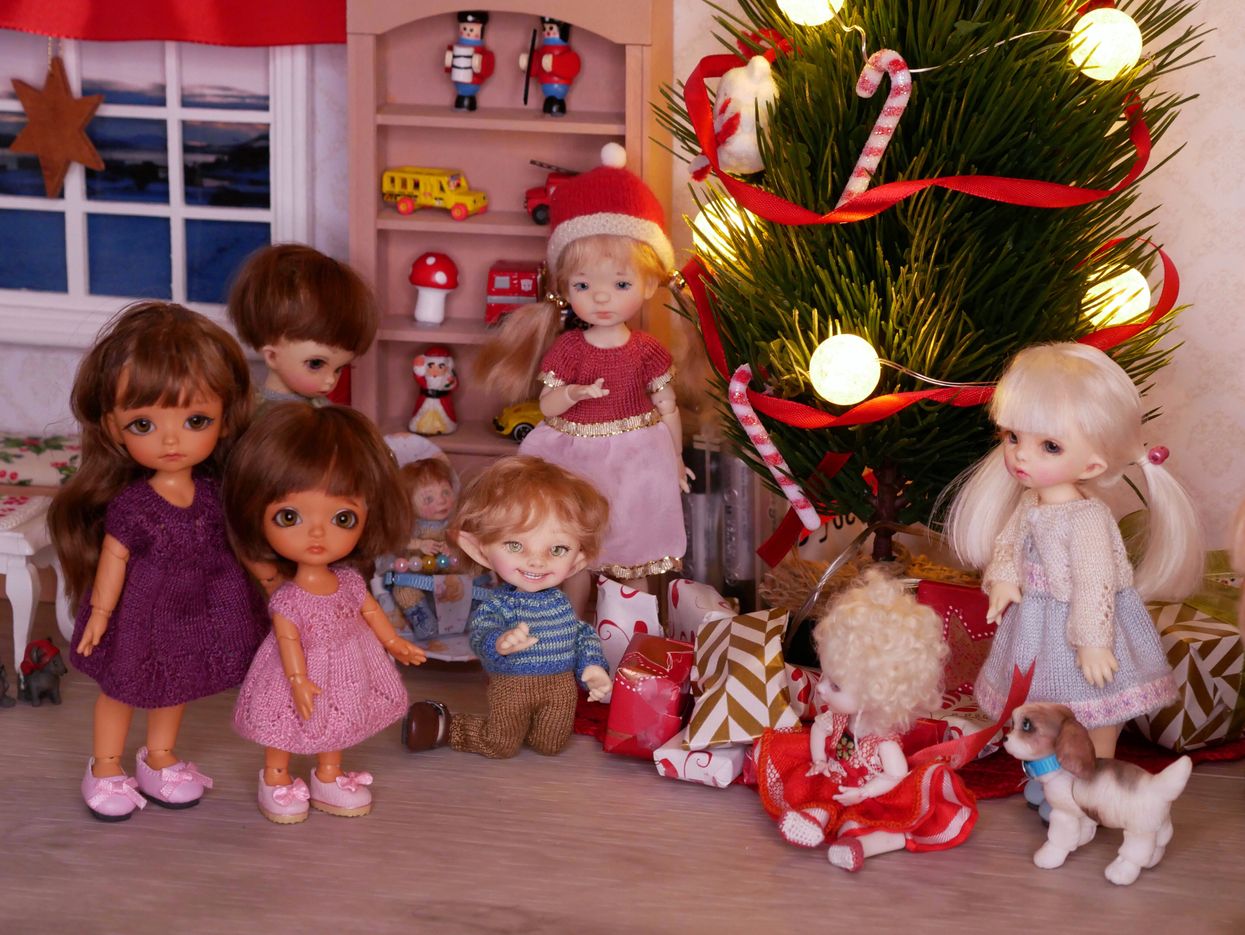 They start checking out the labels and to squeeze and shake to try to guess what's in there.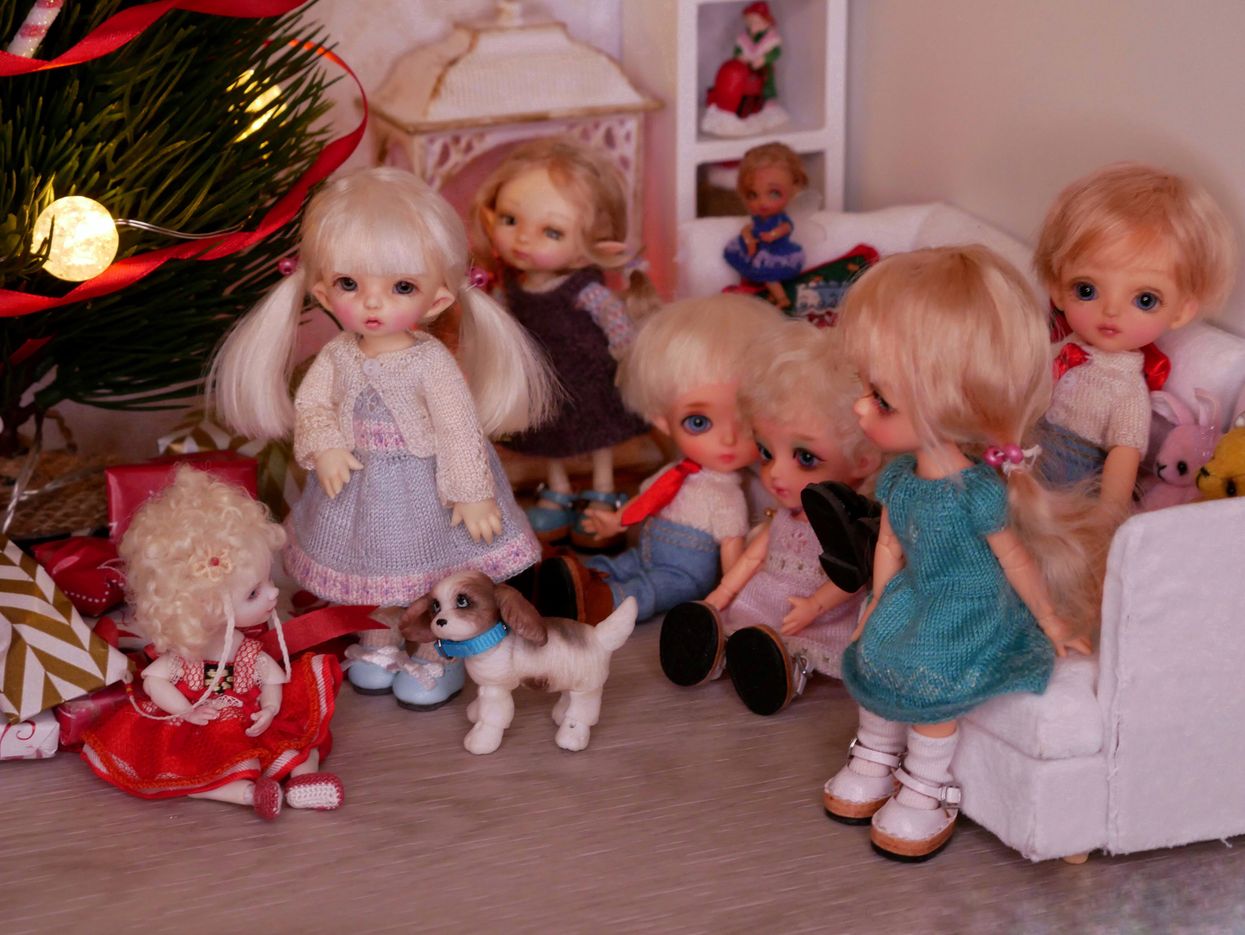 "You are suppose to say "may" and "please", but alright".
The kids gather around, with content expressions, seemingly patient.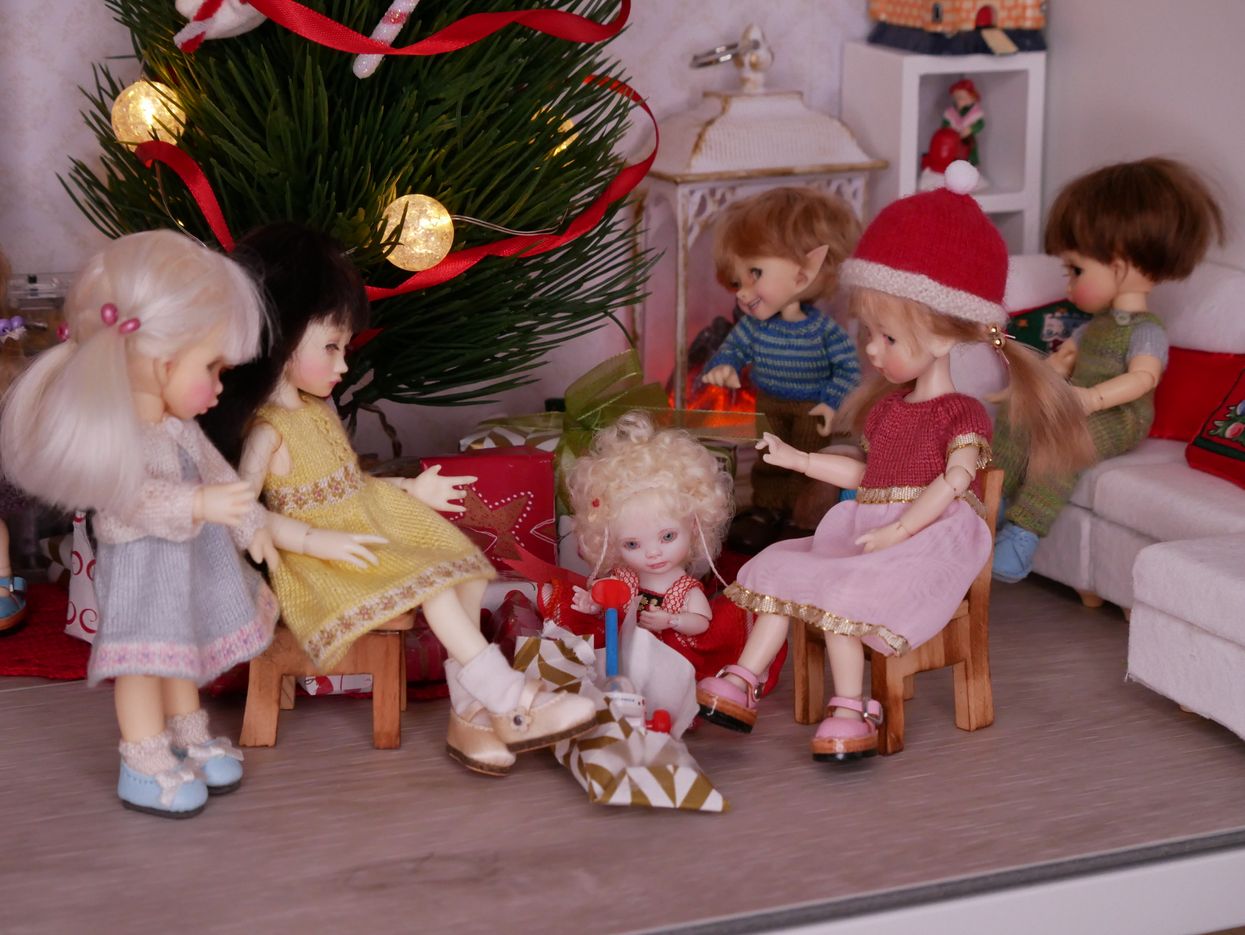 Look how patient they all look, excited even for Noras new toy.
John got a chatter phone, that soon sounds over all the other chatter in the playroom.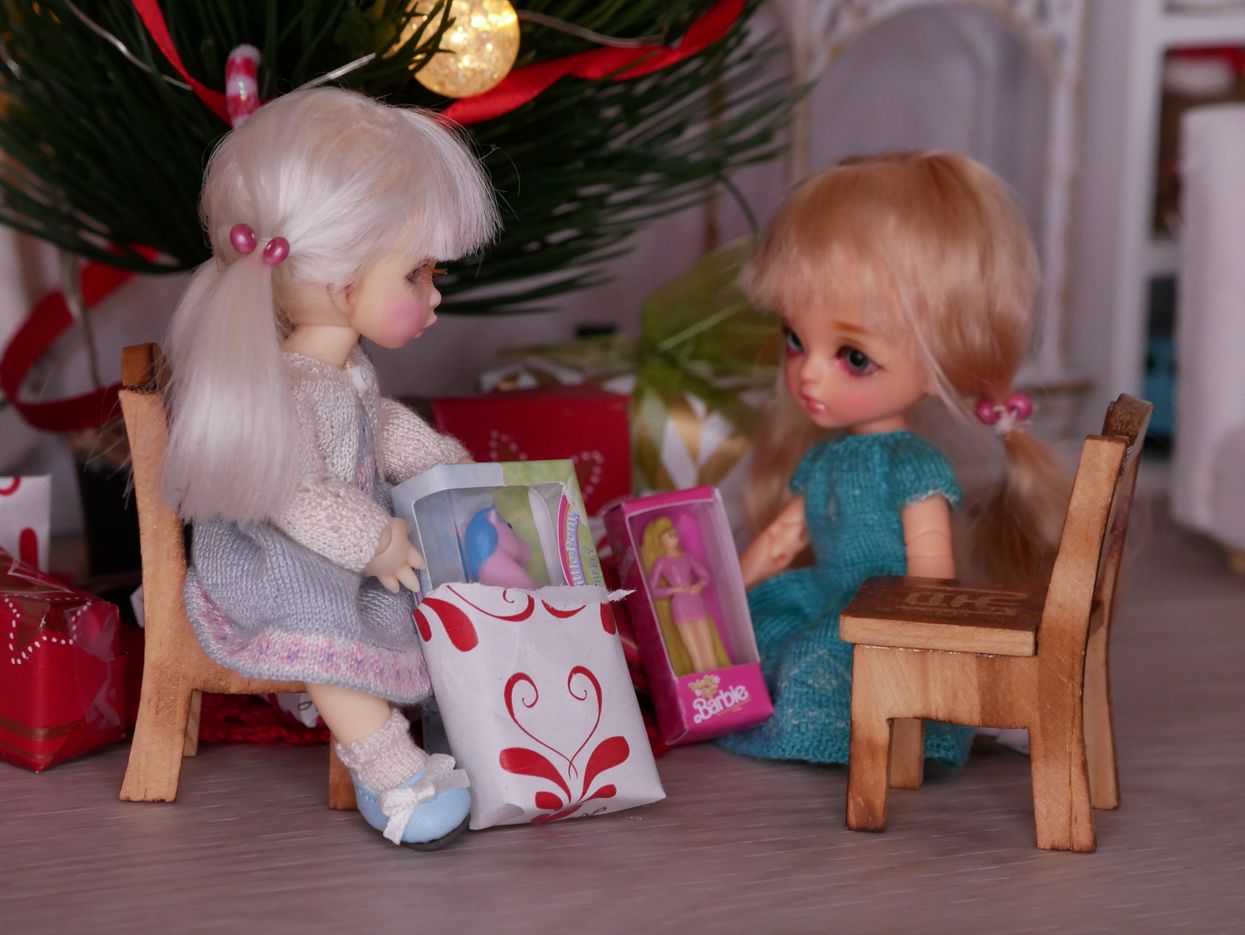 After that the organized opening gets a bit out of hand.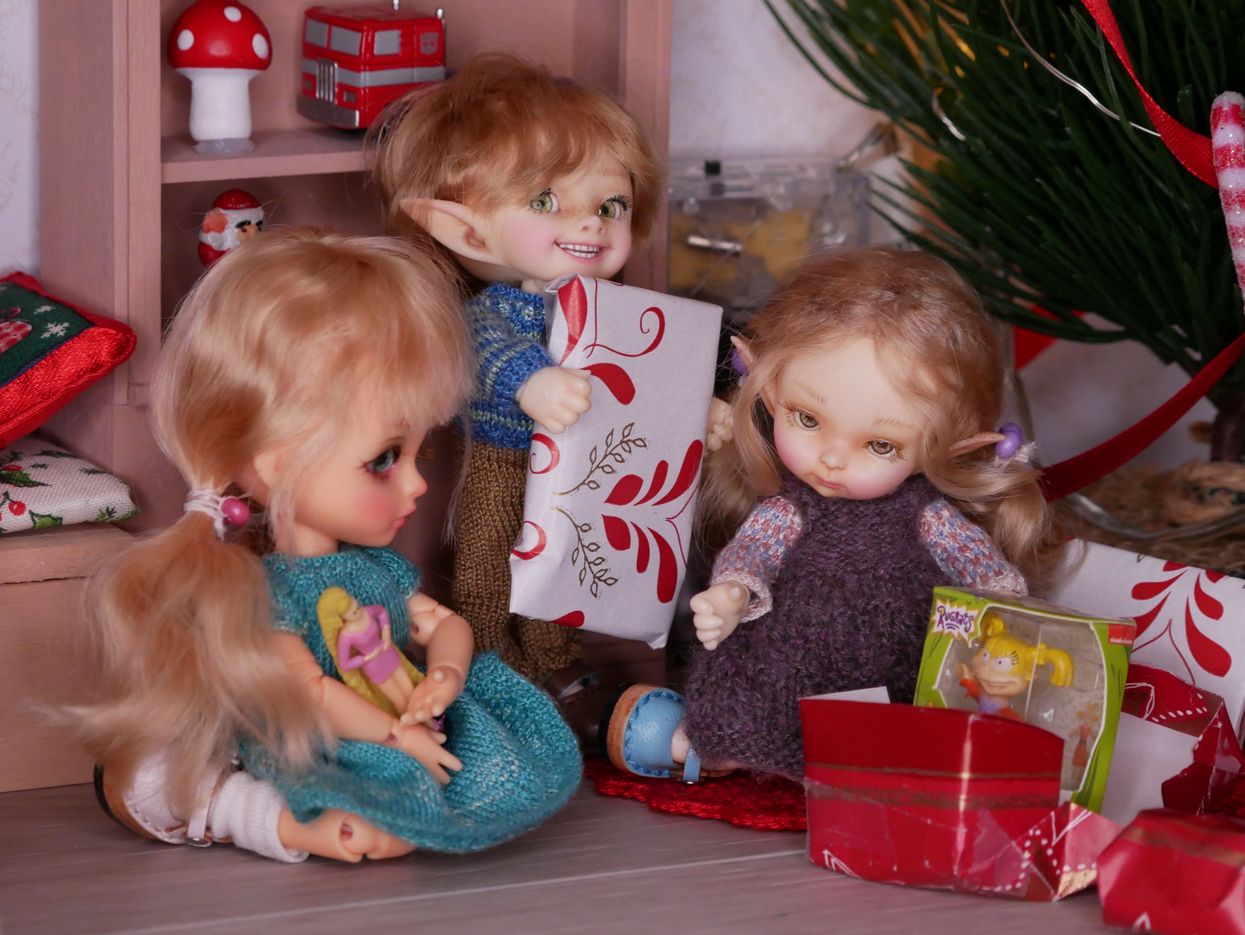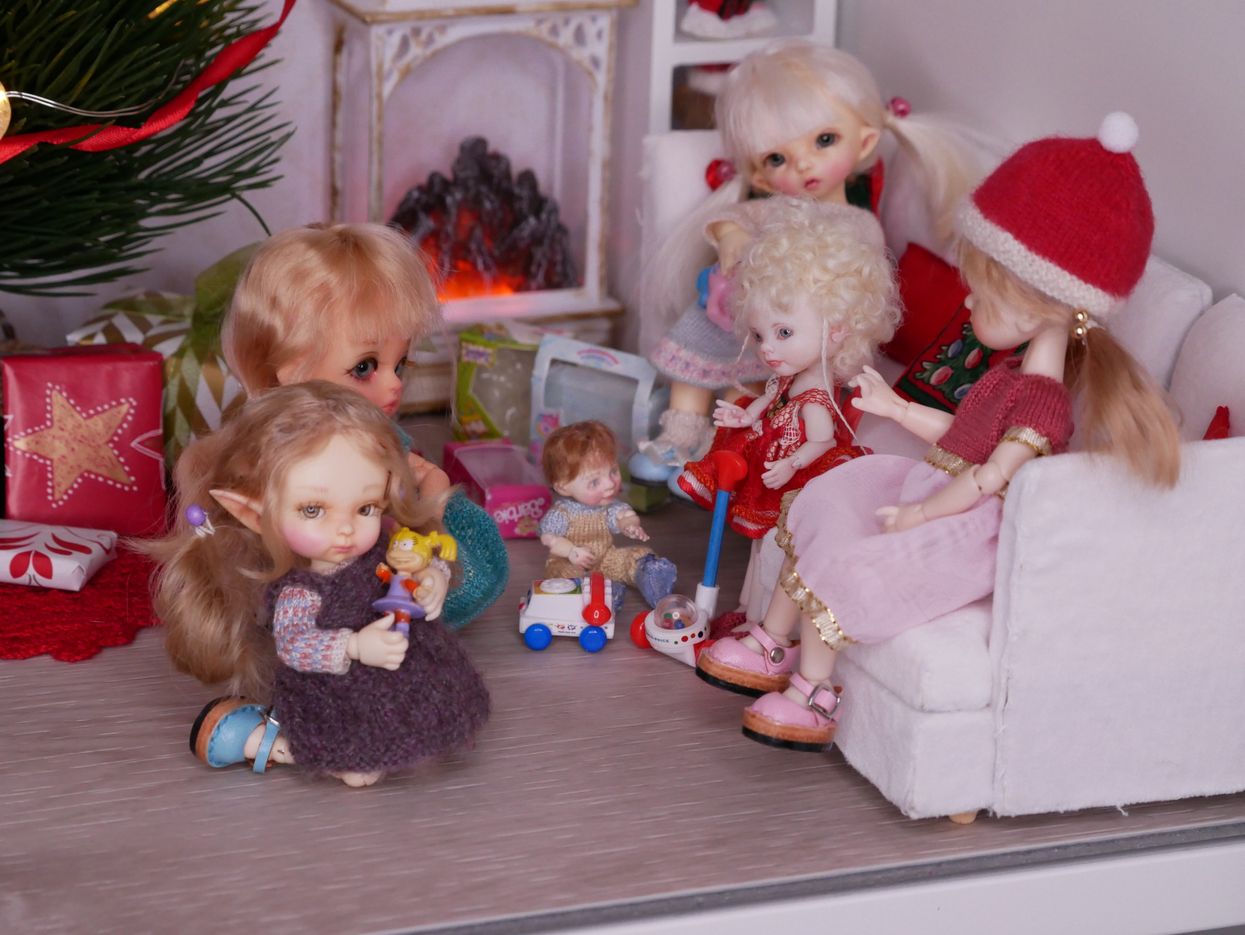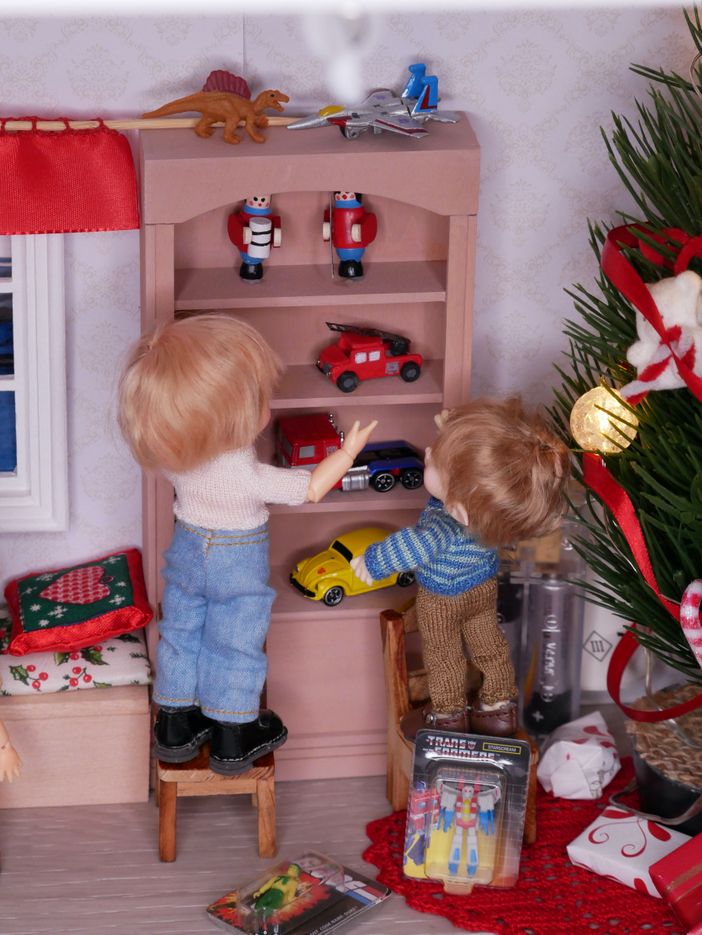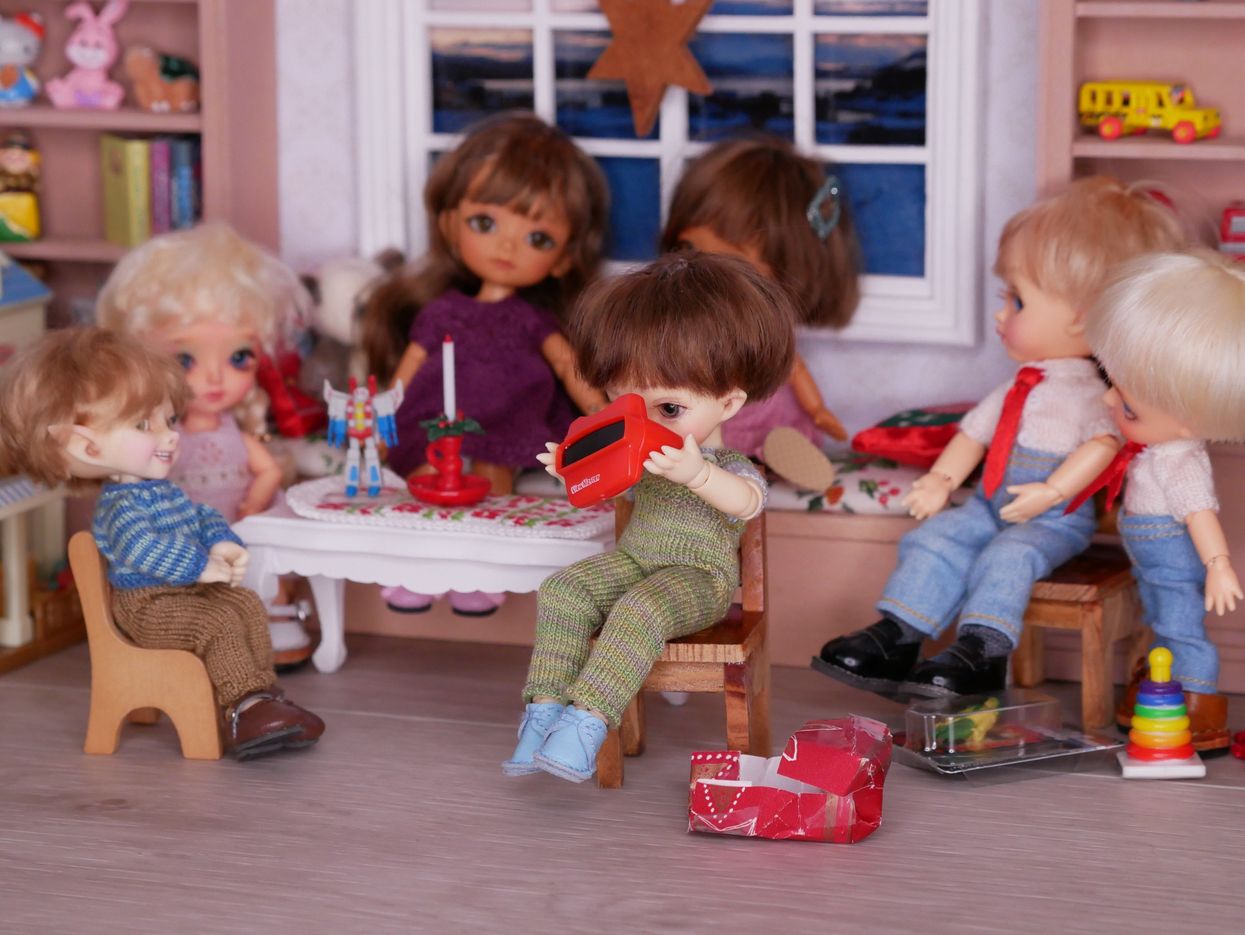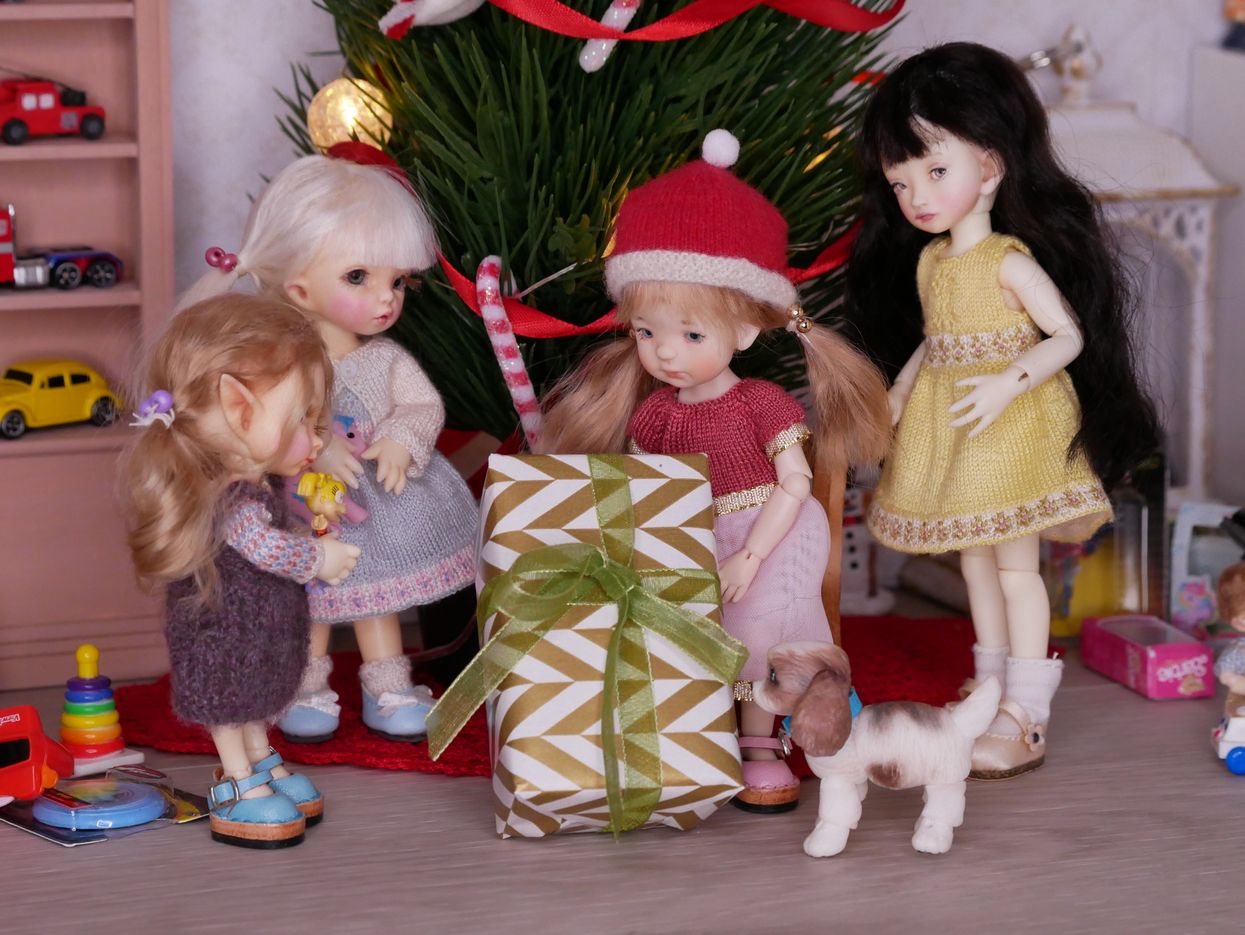 Some of the girls gather around as Emily starts to pull the ribbons off her giant gift. "What can it be?"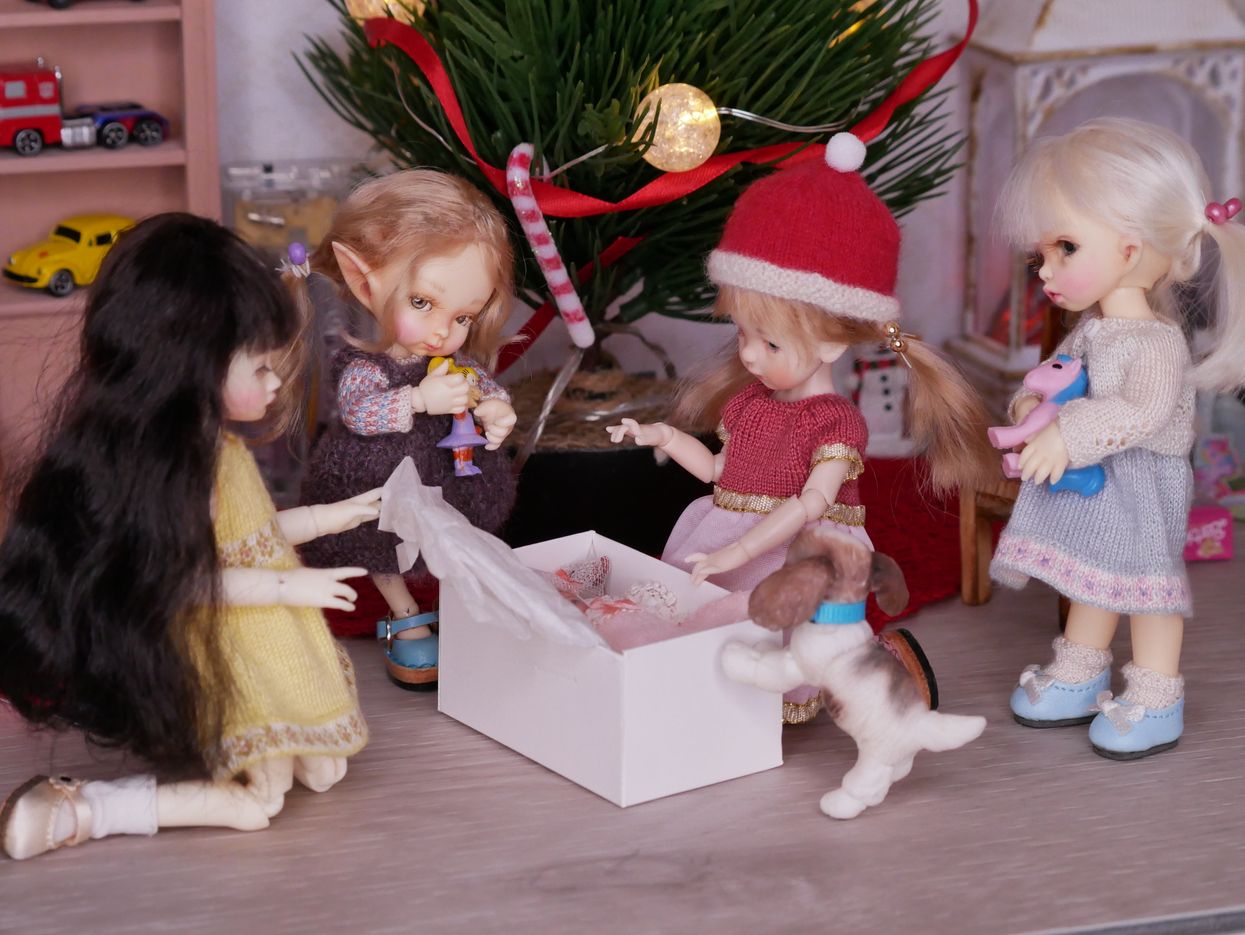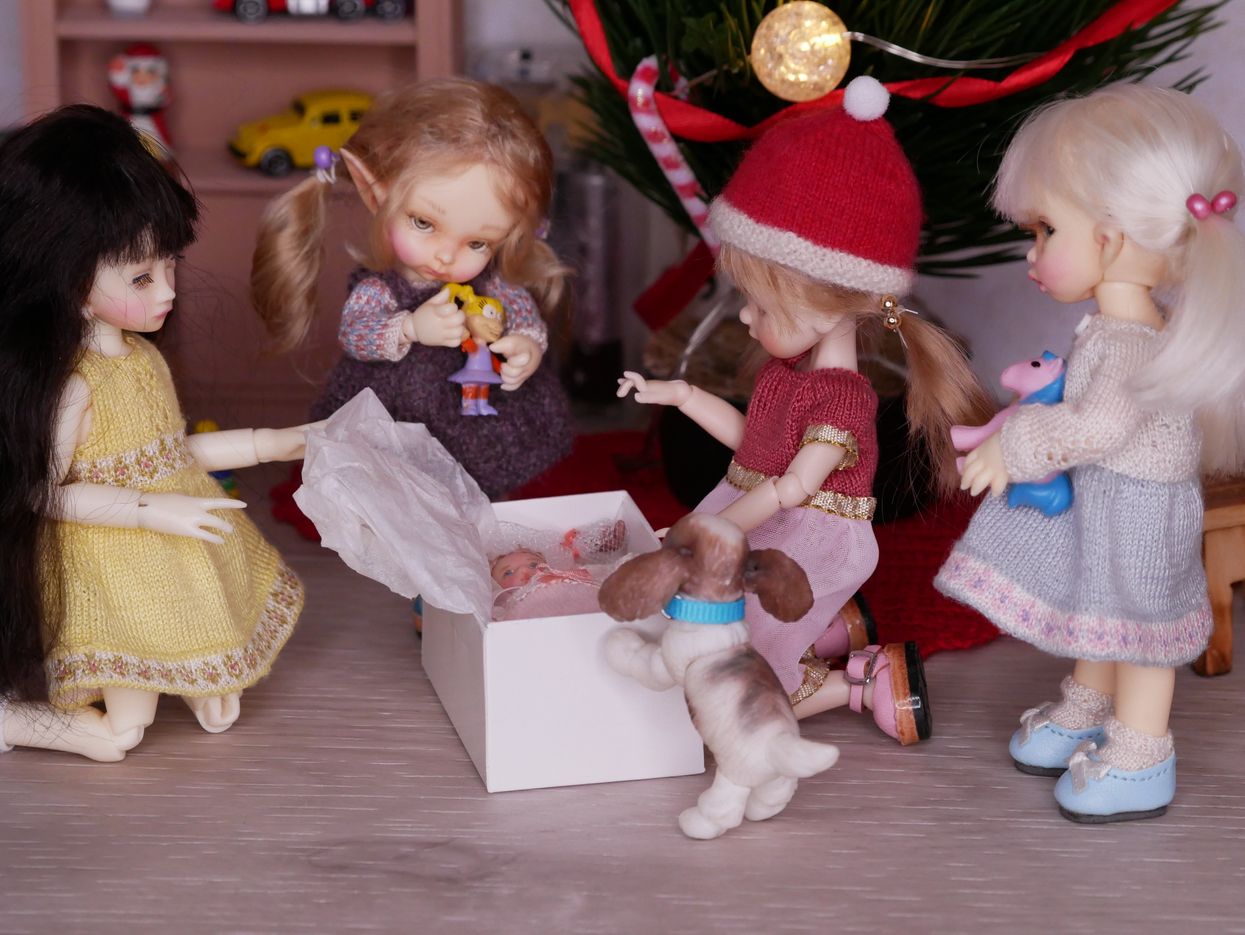 Not even Tanaka, who's been helping out at the toy store, has seen such a pretty doll in a long while. Emily holds her new doll like a precious baby, all the girls are quite taken with the dolls sweet face.