My dollhouse dolls in actual 1:12 scale has been receiving some attention lately, especially Tanaka whos´s been getting a few new clothes items. She is being kept really busy though with all there is to do around the house with two small kids and a dog to take care of.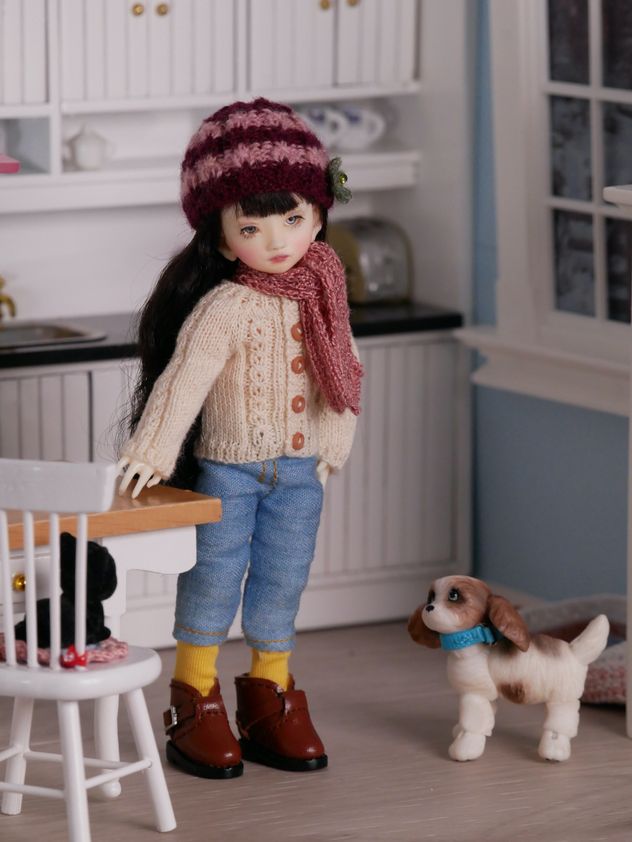 The kids are still so small they need her full attention. She treasures her little siblings though, and is only happy to play with them.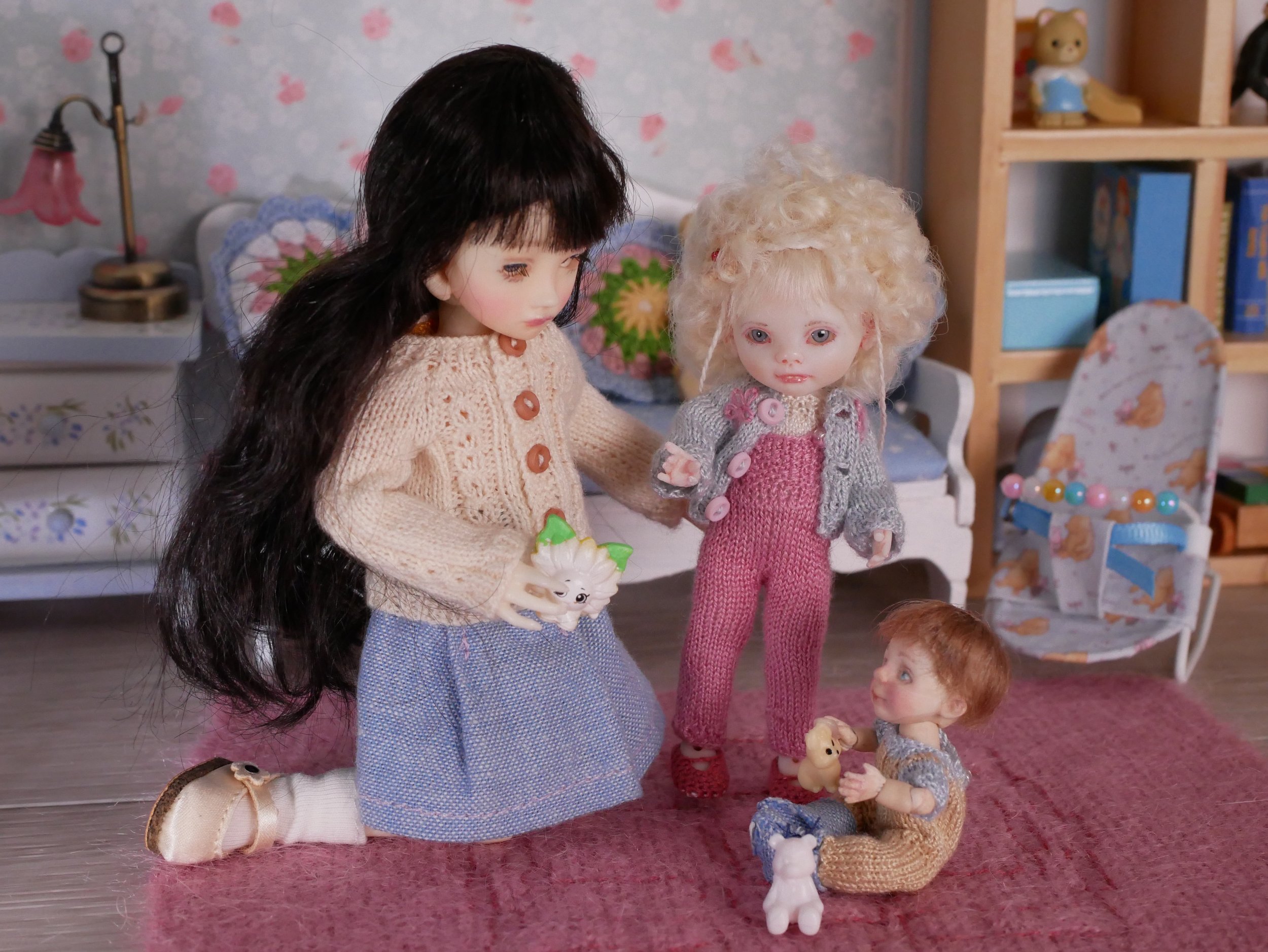 Sometimes it can be a little bit of a struggle when things take longer than you wished for.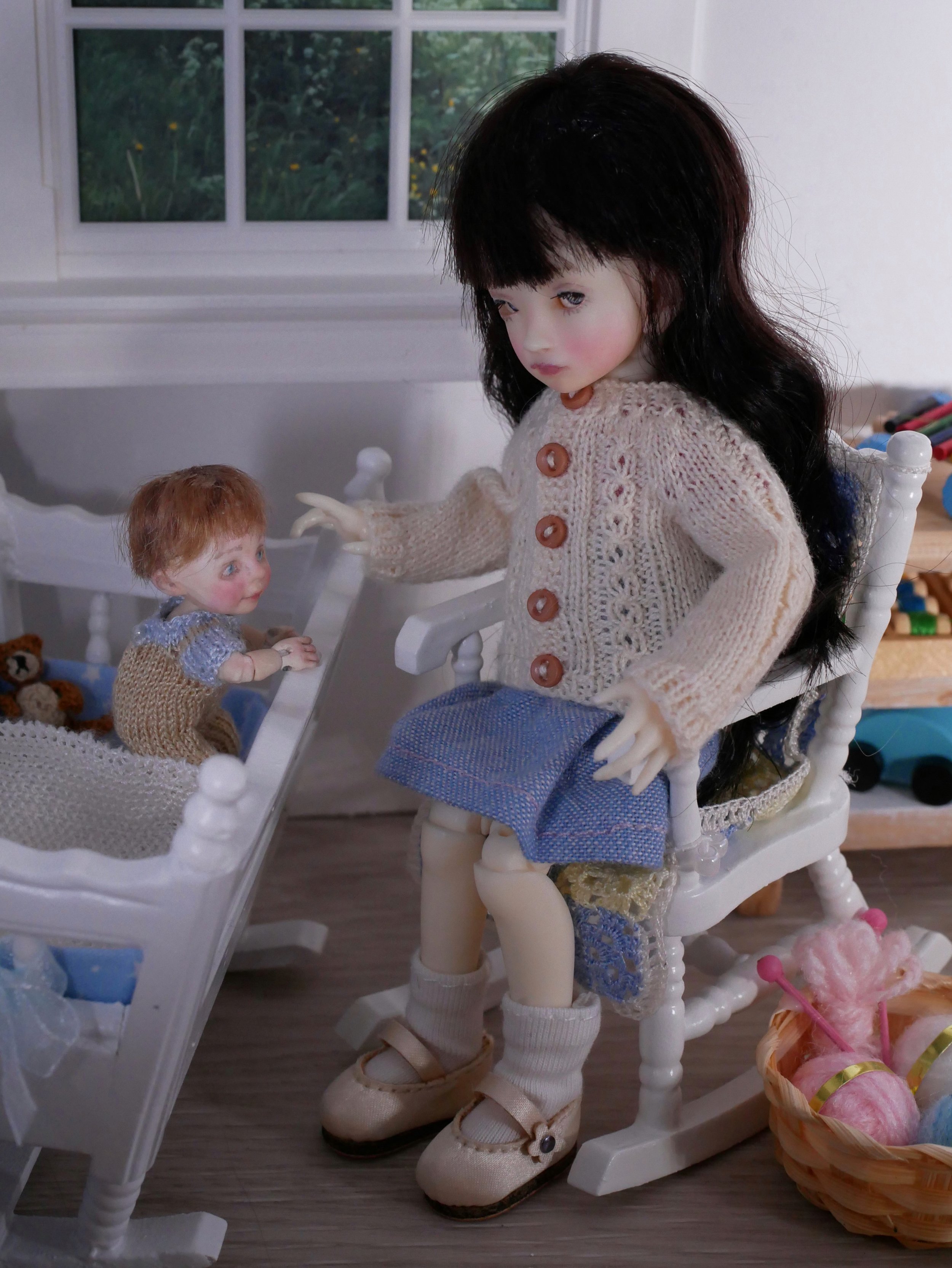 Finally, some time for yourself can be a real treasure. Tanaka knows how to cuddle up and make herself cosy with a cat and a book.