A new little one has moved in at Happy Homes. Itty bitty Elise, as I have named her, was made by a Chinese artist that can be found on Instagram as danhuangapril_dolls.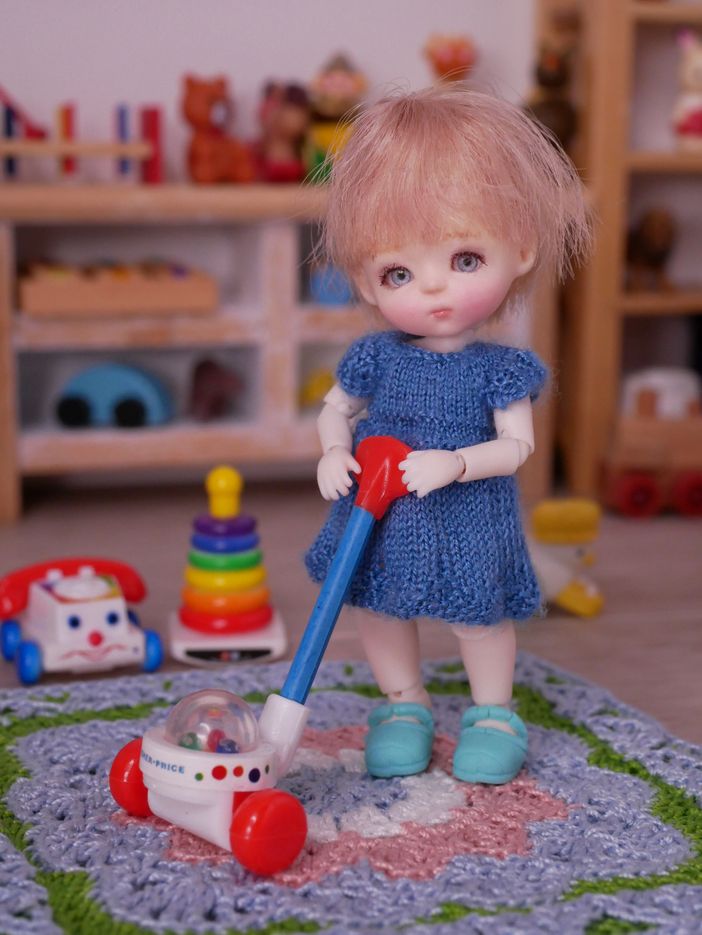 Here she found lots of little toys, just her size in the nursery, and after a little waiting she now has her own dress.
She soon turned out to take more place than her size should suggest. Even having breakfast might be a challenge with this opinionated cutie.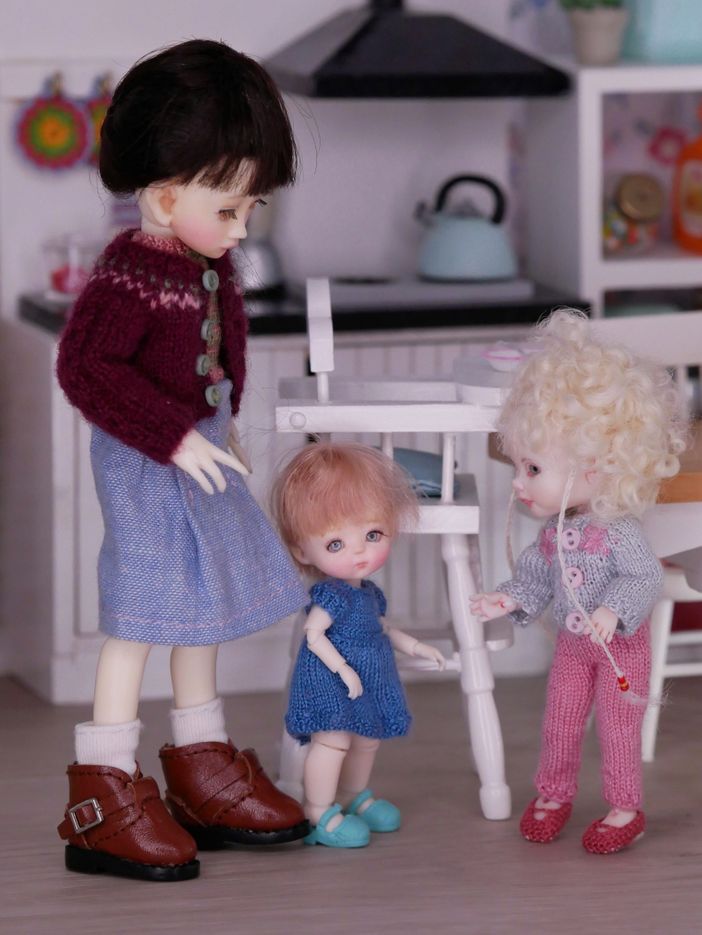 Very well, she got her will.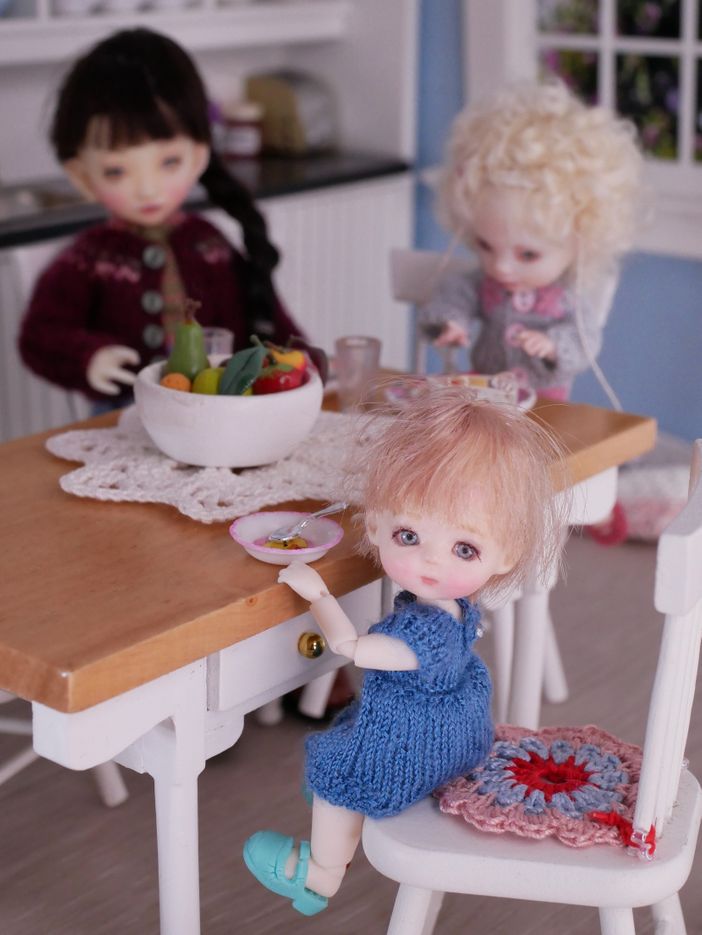 Very well, back to the high chair then…
Sitting in the high chair turned out to be just right this time. Just be careful that she doesn't reach to kick the table while chewing…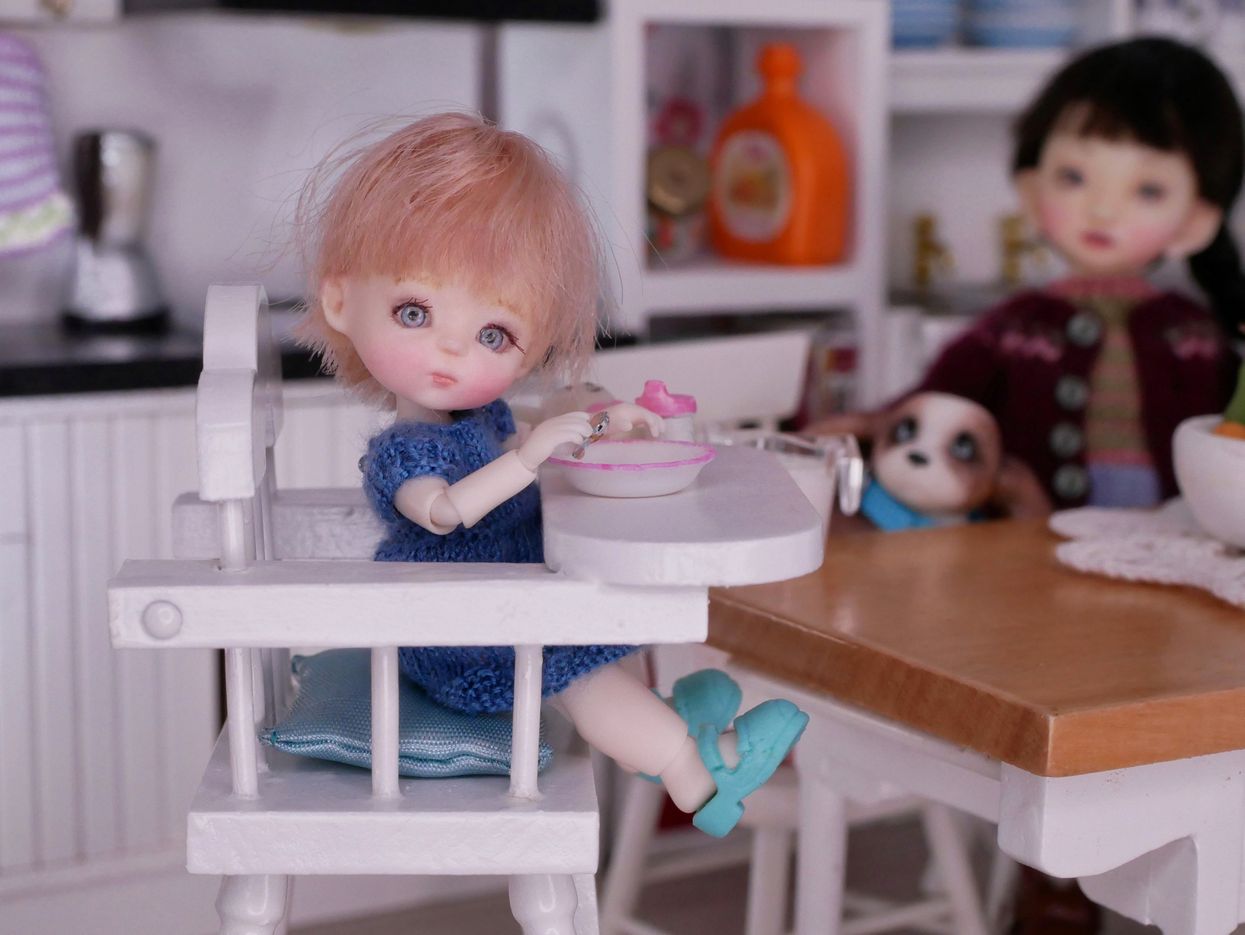 Meanwhile Nora is happily eating her sandwich. Such a happy girl this one.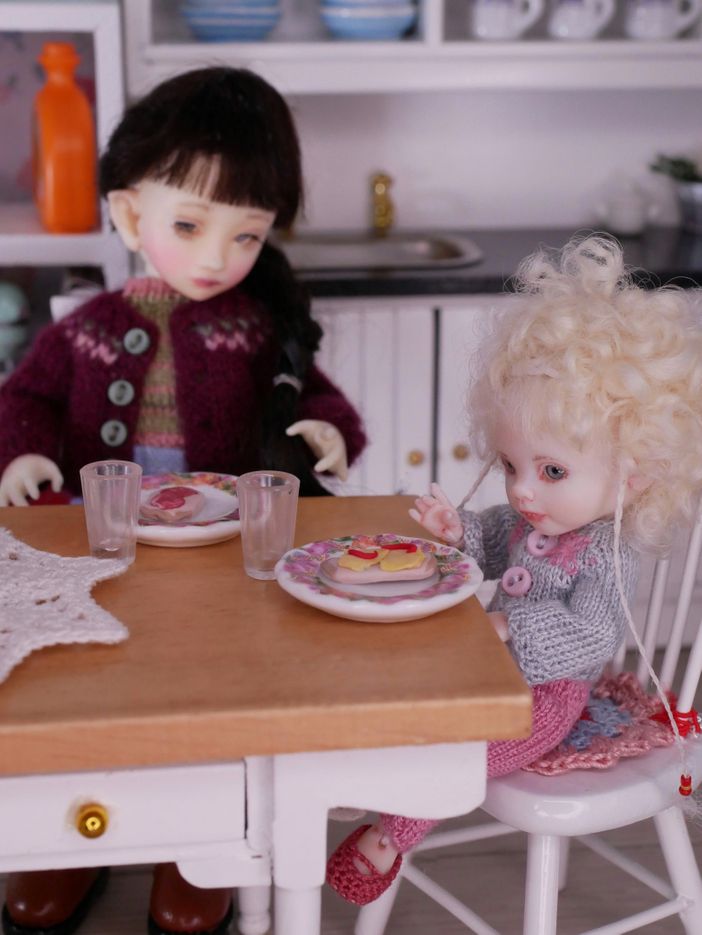 Tanaka is a very busy big sister, right now she just wants to get back to her books…