After a time consuming photoshoot there will be lots of time to unwind. Everyone is still in their Holiday outfits looking their best, but this is when the real fun happens.
You might have noticed the big dragon in the group picture in my last post. He is a rarely seen character in the Fairy Forest, having him show up at the Orphanage like that is quite outrageous. The first time we met him, in "the Search for a Dragon" he showed a taste for sandwiches.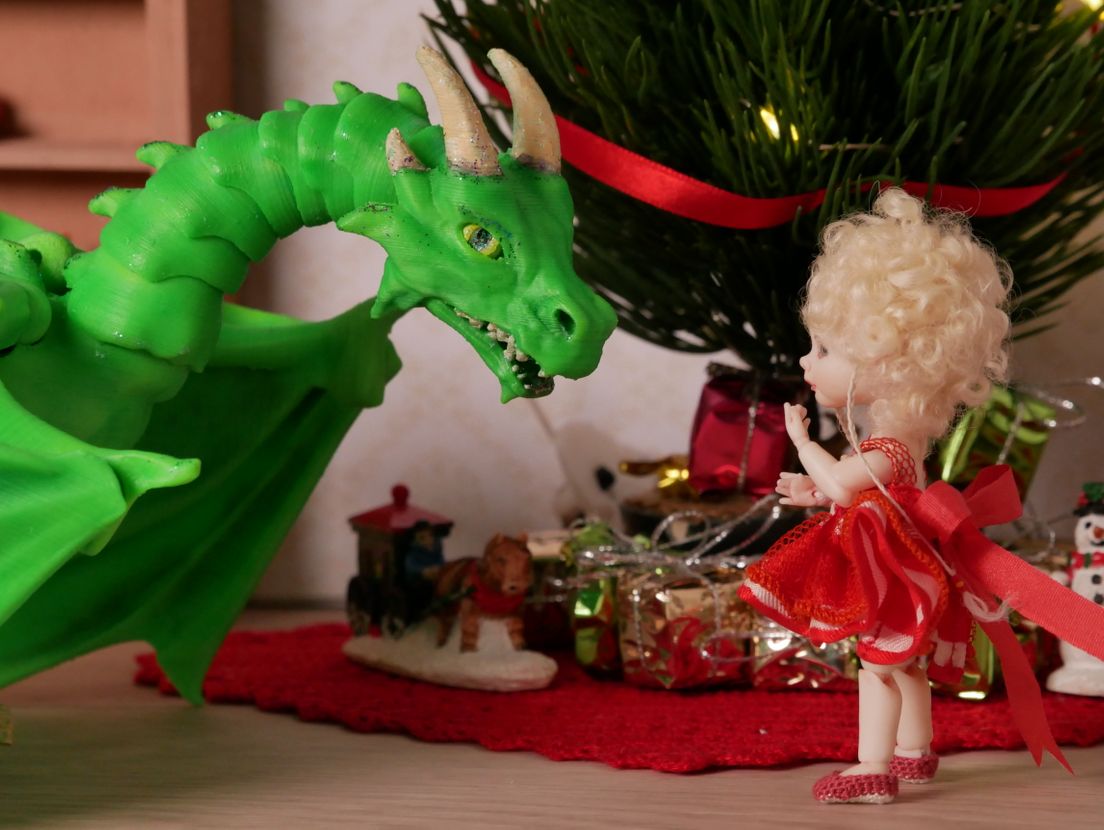 My awesome little cutie Nora made sure he was happy before he took off again after his short stay. Dragons have mighty important business to tend to far beyond our understanding.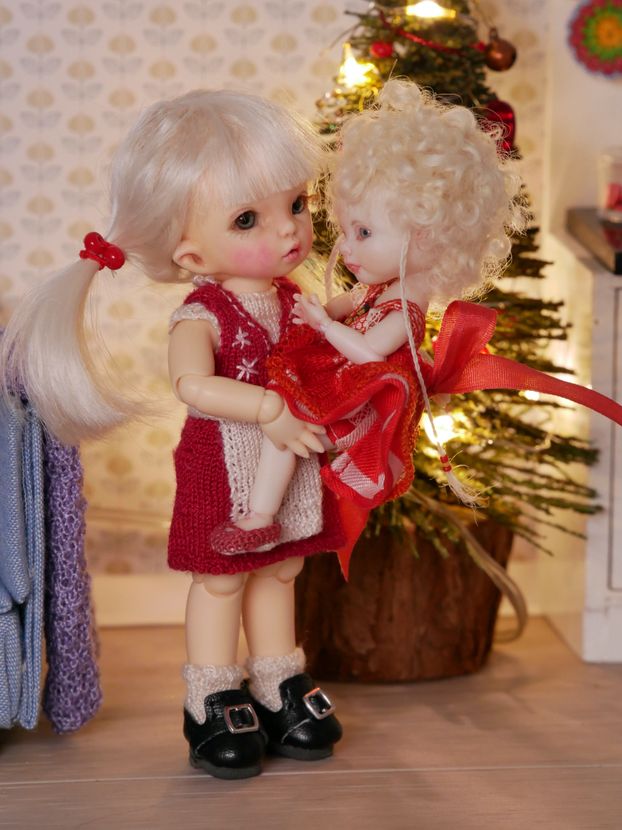 Make sure to visit us again, you never know what might happen next!